Cretcher Lumber Building
Introduction
Stop #12 on the Scott City Historic Walking Tour: Originally built for the Cretcher Lumber Company in the 1920's this building sits on the South end of the block from the old National Hotel/Robinson Inn/Chaparral. It is a wonderful, massive, well built building with 2,000 sq. ft on the main level, 2,000 sq. ft. upstairs and a partial basement. It has been used for apartments, businesses, a Teen-Center, Dance Studio, and in recent years, storage.
Images
Early photo of Cretcher Lumber Company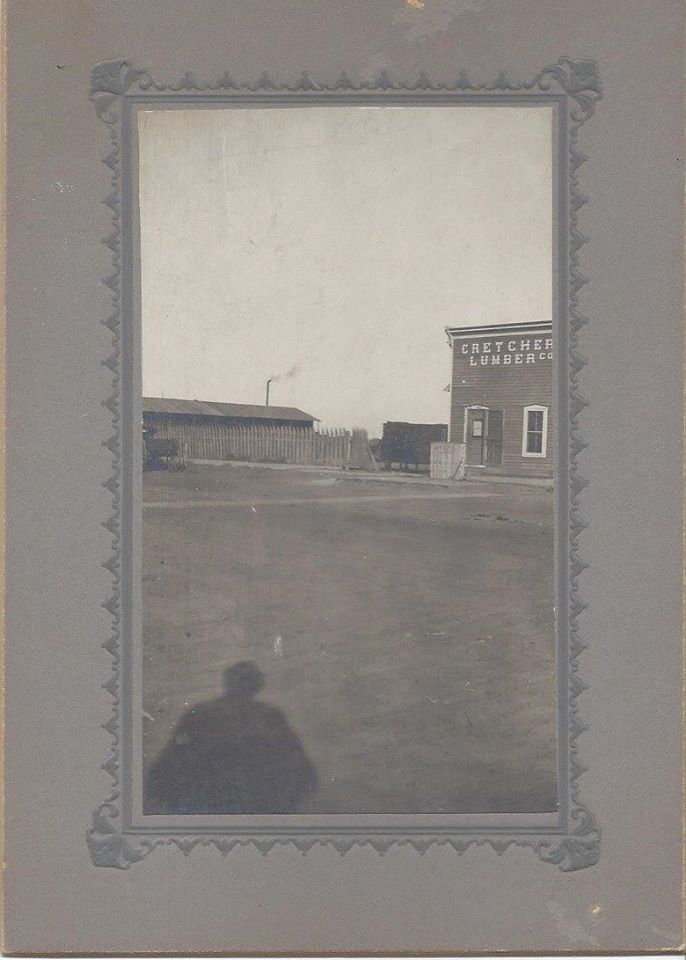 Cretcher Lumber Company Newer Building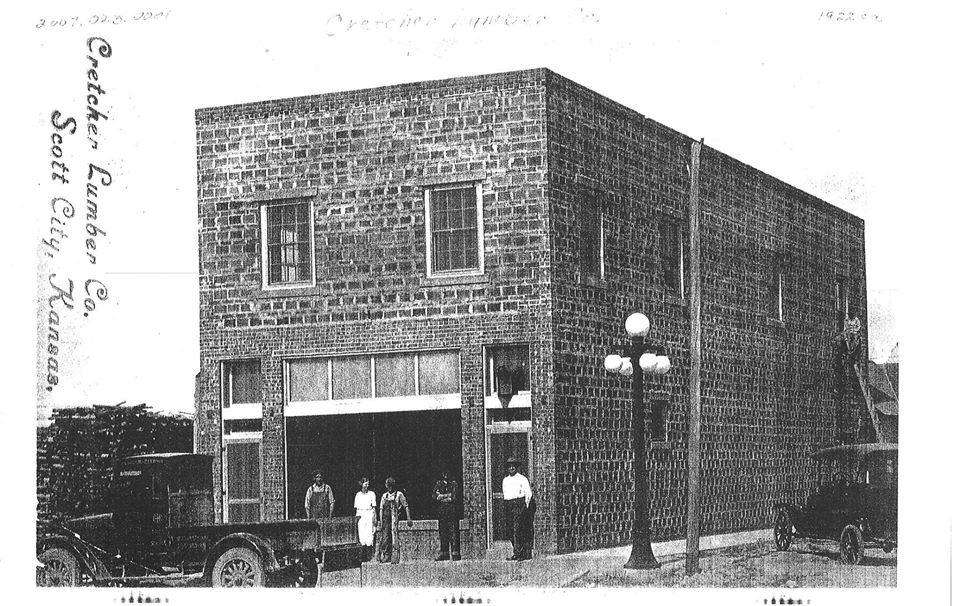 1890s Photo of Cretcher Lumber Company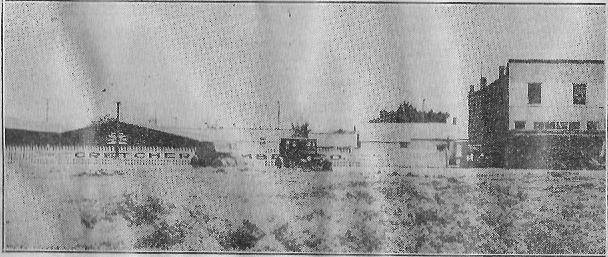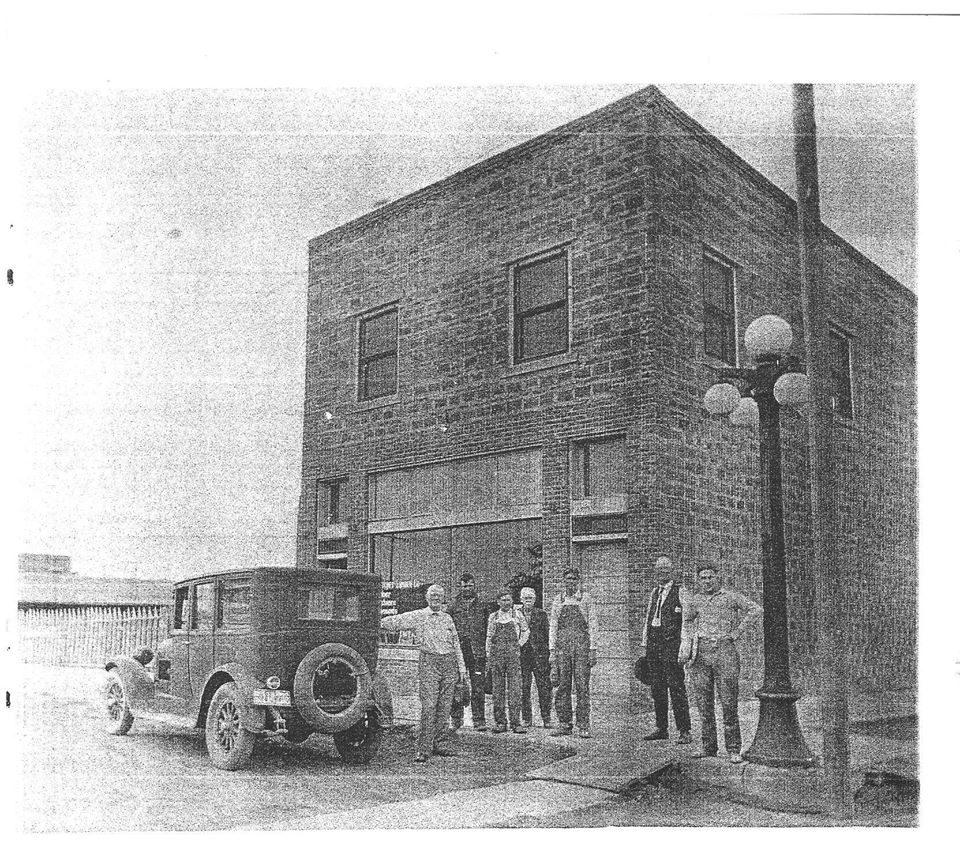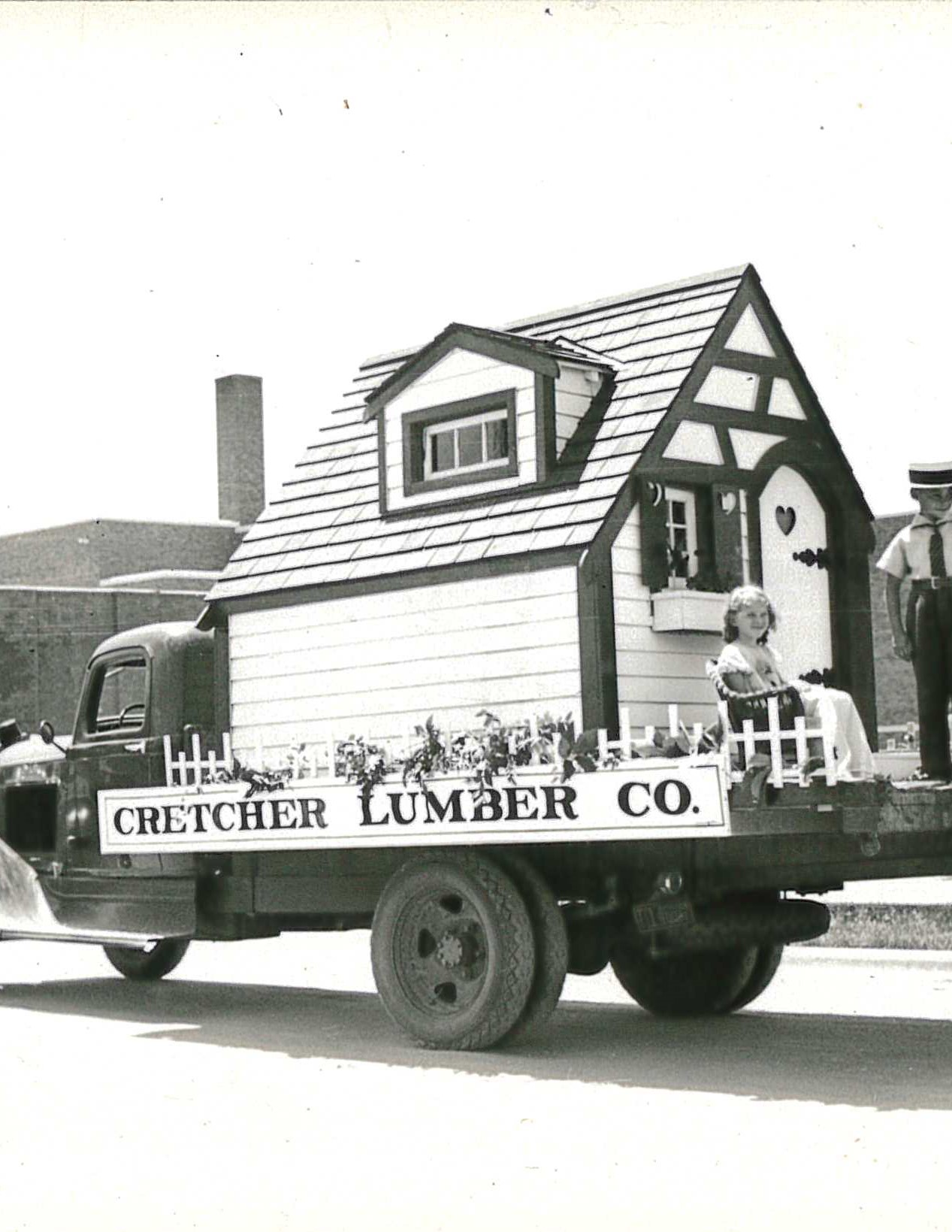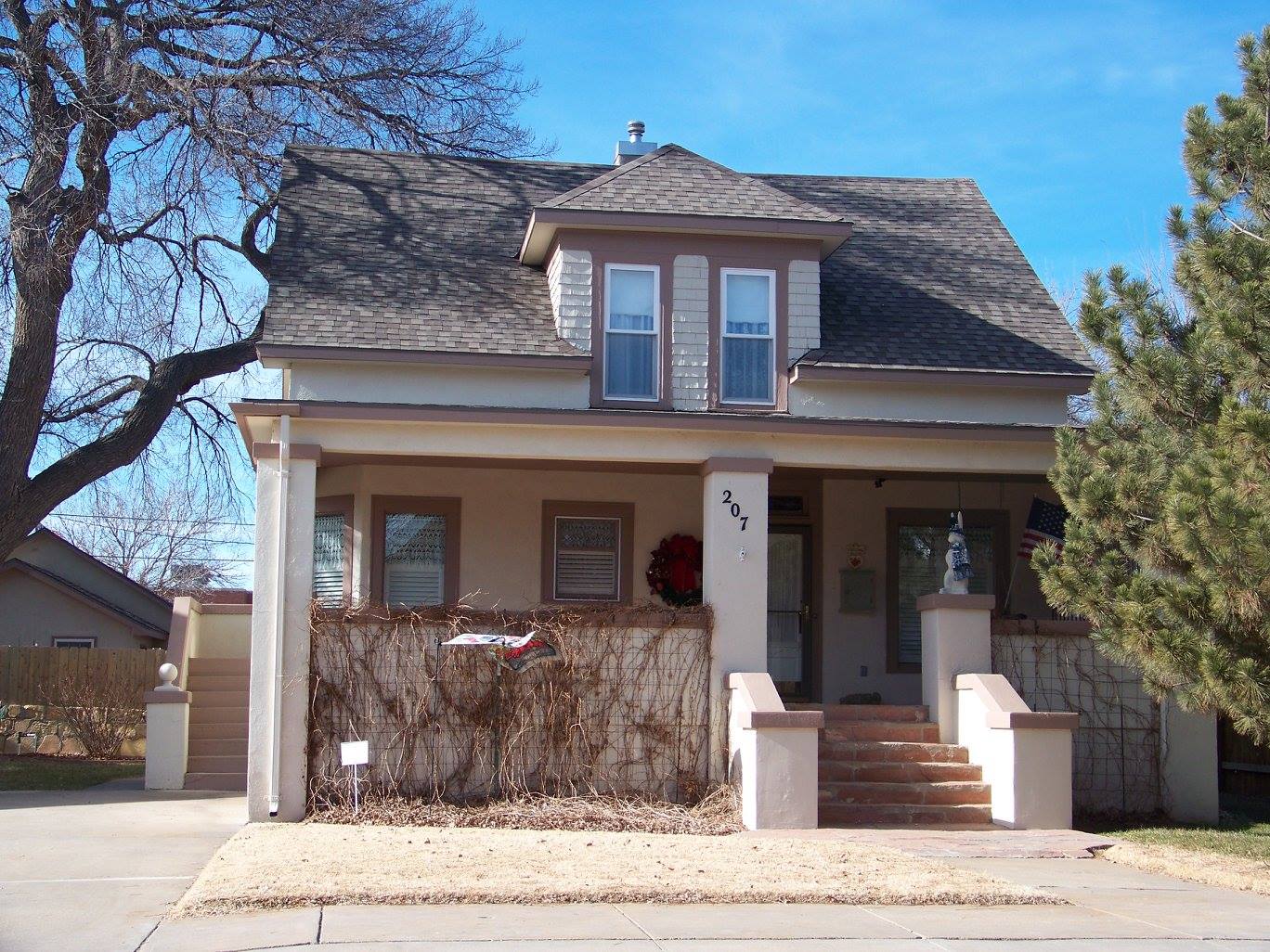 Backstory and Context
Many people remember the Cretcher or Costello Building in recent years as the "Orange Building". Happily, it is restored as a gorgeous Centennial once again on Main Street! The original Cretcher buildings are most likely from the 1890's.
Cretcher Lumber Company was founded in 1904 by the late L.W. Cretcher. The original building was a small wooden structure on the same site. In 1923, he built the existing massive building. It contains 2,000 sq ft on the main level and 2,000 sq ft on the upper level plus a partial basement!
Mr. Cretcher generously allowed the Scott County Civic Club two rooms on the second floor of the building for a public library. He painted the rooms, furnished a stove, shelves, cupboards, lights, and free rent. In September of 1923, the library became the first free public library in Kansas by State Statute.
Mr. Cretcher ran the business until 1934. At that time, the business was purchased by C.L. Costello, who had been associated with Mr. Cretcher for several years. Mr. Costello assured the public at that time that his ownership would follow the same policy of fair-dealing which made Cretcher Lumber Company famous.
It has housed the telephone company, the public library, many businesses, apartments, a Teen Center, a Dance Studio, and until recently, was only used for storage. Tonni and Skip Numrich purchased the building in 2013 and set about restoring it. Tonni has her Furniture/Home Improvement business, "Panache," in the building and it is awesome! The definition of restore is "To bring back from a state of ruin or decay. To give or bring back, as that which has been lost, or taken away, to replace." Tonni has certainly accomplished that with all the love and labor she has poured into the building! Mr. Cretcher would be pleased.
Sources
Lawrence, Deb. Cretcher Lumber Company, FaceBook, Scott City History - Now & Them. September 11th 2014. Accessed May 8th 2021. https://www.facebook.com/groups/337658763076204/permalink/338490619659685.
Photos from Scott County Historical Society, 902 W. 5th Street, Scott City, Kansas 67871.
Image Sources
Scott County Historical Society

Scott County Historical Society

Scott County Historical Society

Scott County Historical Society

Deb Lawrence

Additional Information