Jefferson Landing Historic Site
Introduction
The Jefferson Landing Historic Site is an historic area located in Jefferson City, Missouri, situated just east of the state capitol building. It is comprised of two historic structures: the Lohman Building, which was placed on the National Register of Historic Places in 1969, and the Union Hotel. The Lohman Building has been restored as an 1850s general store and warehouse. A film about the history of Jefferson City is also shown there. The Union Hotel houses the Elizabeth Rozier Gallery, which presents rotating exhibits about Missouri history, art and culture. Admission to the site and both buildings is free.
Images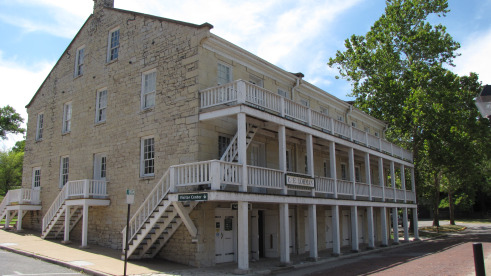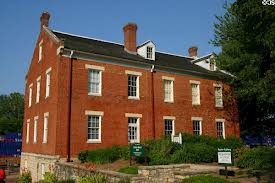 View from Capitol dome looking east showing the area between E. Capitol Ave. and the Missouri River in 1931. The buildings of Jefferson Landing State Historic Site are visible at the lower left of the image. Photo courtesy Missouri State Museum.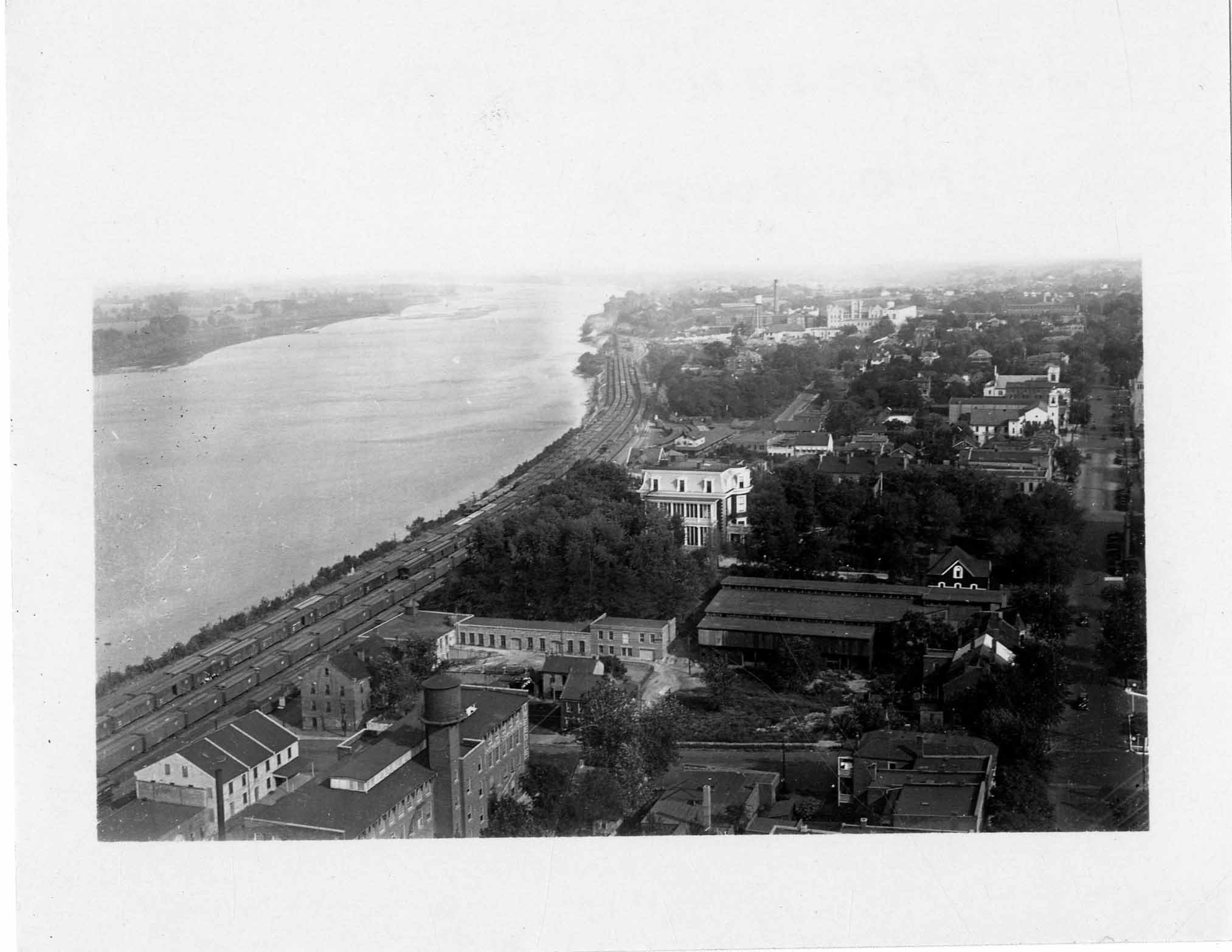 Glass plate negative taken in 1911 looking west toward the ruins of the old Mo. State Capitol. Also shows the buildings which now constitute Jefferson Landing State Historic Site, in the foreground. Courtesy Missouri State Museum.
Backstory and Context
When Missouri became a state in 1826, the end of Jefferson Street soon became a hub of economic activity and dubbed "the landing". The Lohman Building was built in 1839 and would serve as a grocery store, warehouse, tavern, telegraph office, and hotel. When the Pacific Railroad started using the site in the early 1850s, activity increased even more and the landing became an important transfer point for goods. This prompted the construction of a hotel across the street in 1855 (the owner changed the name to the Union Hotel after the Civil War). After the 1870s, business declined as railroads took over from water transportation. The buildings were then used as storehouses and tenements and later as part of Tweedy Footwear Corp. They were saved from demolition in the early 1970s and were restored in 1976 and designated as a state historic site preserving a rare example of a Missouri River landing.
Sources
http://mostateparks.com/page/55184/jefferson-landing-state-historic-site


Additional Information