The Armies Prepare for May 4, Overnight May 3-4
Introduction
Salem Church, Part V: After the fighting at Salem Church Sedgwick repositioned his corps into a defensive position and waited for orders from General Hooker. Meanwhile, General Robert E. Lee saw an opportunity to destroy a section of the Union army and planned an offensive for May 4. With Hooker on the defense at Chancellorsville, Lee sent more reinforcements towards Salem Church. 
Images
Confederate and Union positions overnight, May 3-4, 1863 (map by Kathleen Thompson)
General Robert E. Lee, commanding Army of Northern Virginia (Confederate)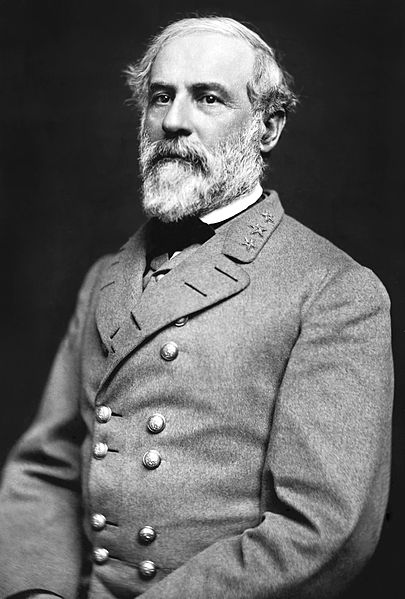 General Joseph Hooker, commanding Army of the Potomac (Union)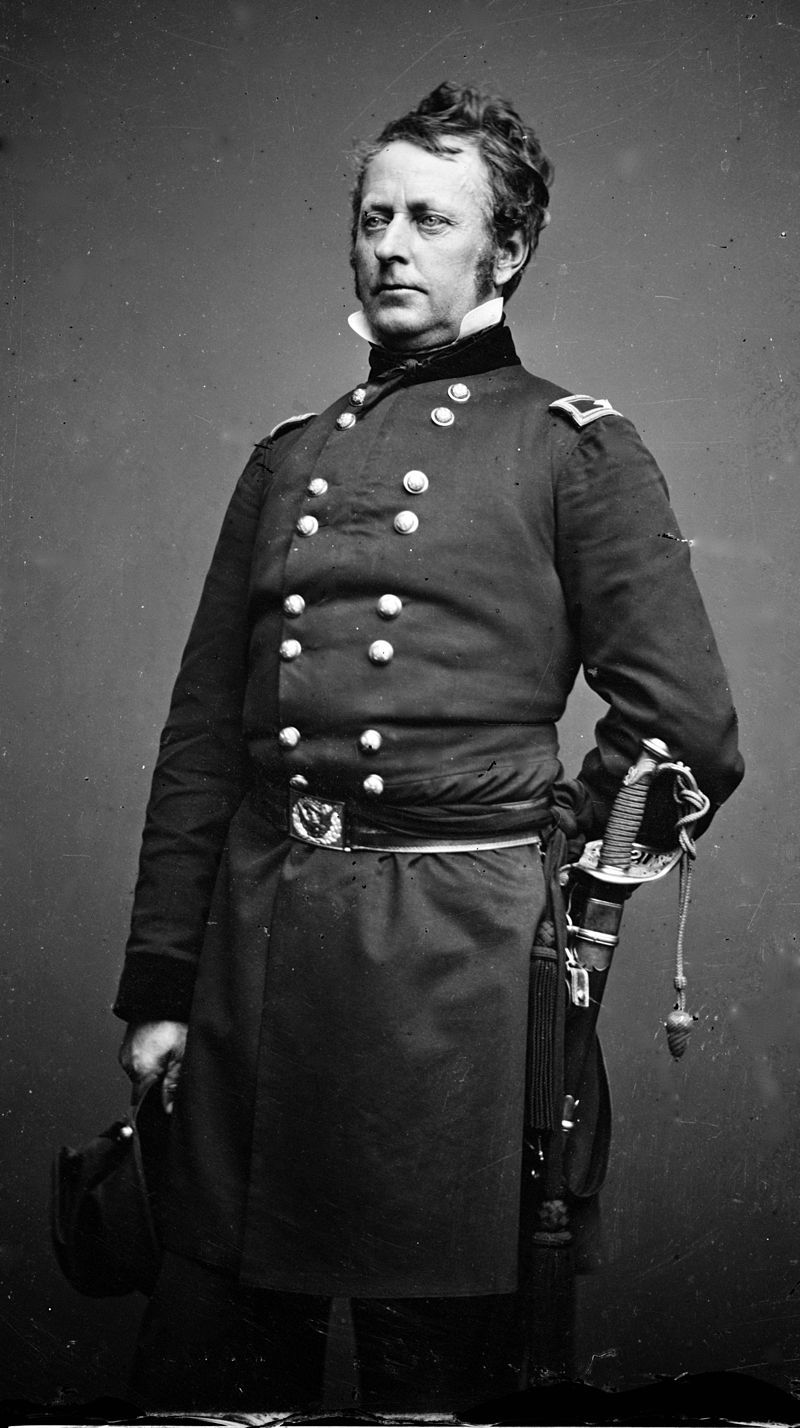 Backstory and Context
John Sedgwick was blocked from reaching Hooker and Chancellorsville and he was not receiving clear orders or communications from the army headquarters. The situation to the west was not positive for the Federal force. After intense fighting in the woods around Chancellorsville on the morning of May 3, Hooker had withdrawn his army into a tighter defensive position. To make matters worse, Hooker himself had been wounded, but did not give over command which affected the progression of both the fighting at Chancellorsville and Sedgwick's position.
At Salem Church Sedgwick had been surprised by the arrival of McLaws' reinforcements. He was now unsure of how large the force in front of him was, and he was aware that Early's force was likely still behind him on the Telegraph Road. To assess the threat of Early, Sedgwick ordered Howe's division (being closest to Fredericksburg on the Plank Road) to be on guard against a possible attack on that flank. Through the night Sedgwick's men collected their wounded and sent them back across the Rappahannock through Fredericksburg, called their ammunition and baggage trains from Fredericksburg to refresh the men's supplies, and shifted their lines to place fresh troops facing Salem Ridge. Sedgwick waited for new orders from General Hooker but did not receive any.
While Sedgwick waited to hear from Hooker, Lee was planning for May 4th. Seeing the main body of the Federal force digging in and fortifying a defensive position after the fighting on May 3rd around Chancellorsville, Lee guessed that Hooker was not preparing for an offensive. This allowed him to turn more attention to Sedgwick's VI Corps and he directed Early and McLaws to plan for an offensive in the morning. Lee intended for Early and McLaws to unite their lines to put pressure on Sedgwick and prevent him from joining Hooker. To reinforce the assault against the Union VI Corps, Lee sent three more brigades under Major General Richard H. Anderson from the Chancellorsville front to join McLaws at Salem Church. 
Sources
Furgurson, Ernest B. Chancellorsville, 1863: The Souls of the Brave. New York: Vintage Books, 1992.
Gallagher, Gary W. The Battle of Chancellorsville. National Park Civil War Series. Eastern National, 2007.
Parsons, Philip W. The Union Sixth Army Corps in the Chancellorsville Campaign: A Study of the Engagements of Second Fredericksburg, Salem Church and Banks's Ford, May 3-4, 1863. Jefferson, NC: McFarland & Company, Inc., 2006.
Sutherland, Daniel E. Fredericksburg and Chancellorsville: The Dare Mark Campaign. Lincoln: University of Nebraska Press, 1998.
Image Sources
Map by Kathleen Thompson

"Robert E. Lee." Wikipedia. Accessed June 21, 2021. https://en.wikipedia.org/wiki/Robert_E._Lee.

"Joseph Hooker." Wikipedia. Accessed June 21, 2021. https://en.wikipedia.org/wiki/Joseph_Hooker.

Additional Information