Stone Street Baptist Church
Introduction
Stone Street Baptist Church is an African American Baptist church located in Mobile, Alabama. The congregation was established before the American Civil War, but the church itself was established in 1843. The African American church was established from the Saint Anthony Baptist Church when white representatives of the church purchased a piece of land for the establishment of a separate African American church.
Images
Stone Street Baptist Church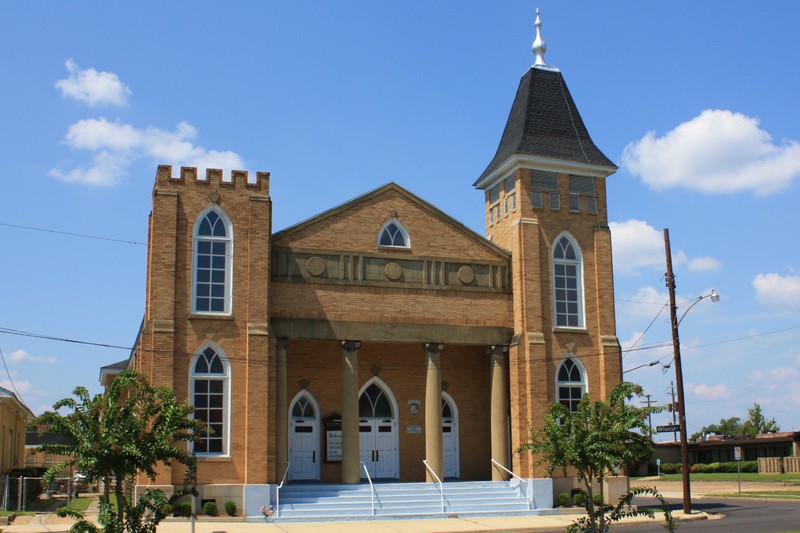 Backstory and Context
The Stone Street Baptist Church has a long history of expansion beginning in 1843 when the new branch of the church was built for the African American congregation of the Saint Anthony Street Baptist Church. The land that the church is built on had to be purchased by white members of the congregation, and it was not until 25 years later when full ownership of the land and church was given to the African American congregation. The church has experienced moves and major renovations throughout its history. The church and congregation has also had only 16 pastors in its 196 year history.
The first pastor of the congregation was Richard Fields who was succeeded by Reverend Benjamin Franklin Burke who pastored the church for 38 years. Under his leadership the church was moved from its original location to Cleveland Street in 1870. Cleveland Street was changed to Tunstall Street after another pastor of the church; Dr. Charles A. Tunstall who has been the longest serving pastor of the church serving for 43 years.
Something interesting about this church's history is that in 1859, the church welcomed members to its congregation from the slave ship Clotilde, which was the last slave ship to arrive in America. This ship arrived in Mobile, Alabama in 1859 and those onboard settled in a town near Mobile called Africatown, where many of the descendants still live today.
The church was rebuilt in 1909 and has been renovated many times over the years under various leadership. The church has grown to become the most influential African American churches in Alabama. The current pastor of the church is Reverend Milton E. Saffold. The church was added to the National Register of Historic Places on August 28, 1985.
Sources
Bantens, Anne Sieller; Shirley D. Qualls (August 15, 1984). "Stone Street Baptist Church". National Register of Historic Places Inventory-Nomination Form. National Park Service. Retrieved April 20, 2015. http://pdfhost.focus.nps.gov/docs/nrhp/text/85001749.pdf. "Stone Street Baptist Church," Facebook, Accessed April 20, 2015. https://www.facebook.com/pages/Stone-Street-Baptist-Church/108024022552246#.
Additional Information