El Tiradito -- The Wishing Shrine
Introduction
El Tiradito, or the Wishing Shrine, is located in the Barrio Viejo area of Tucson and its story and origins are shrouded in mystery. An adobe façade is all that remains of the original building, but that did not prevent its inclusion on the National Register of Historical Places in 1971. The shrine is visited by locals and tourists alike who light and leave candles behind devoted to lost loved ones or to the mysterious figure for whom the shrine was constructed in the 1870s.
Images
El Tiradito, the Wishing Shrine, at dusk.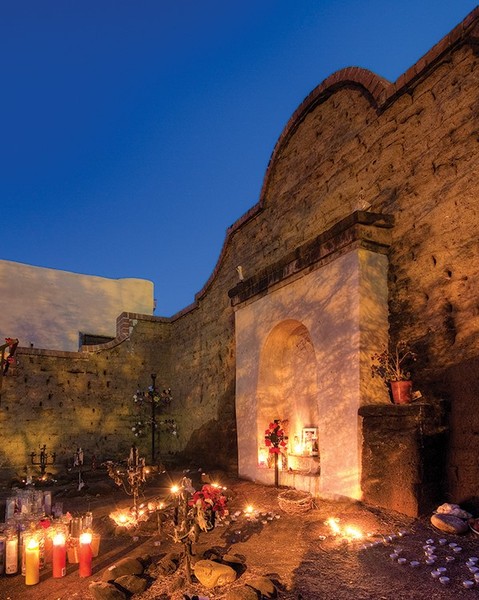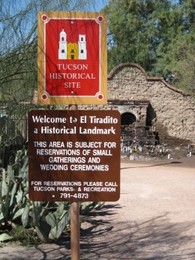 Backstory and Context
The most common creation story for El Tiradito involves a cursed love triangle that involved a man who had an illicit affair with his mother-in-law. His transgressions were discovered by the woman's husband who promptly killed his son-in-law. Due to the fact that he committed a sin in the eyes of the Roman Catholic Church, the young man was not permitted a proper burial in the local cemetery. The murdered man was left where he fell, a "castaway," until he was buried by his wife. The Wishing Shrine was then constructed at his burial site.
Myth holds that if you visit the shrine to pray, and leave a lit candle, that prayer (or wish) will be answered if the candle burns throughout the night. For that reason, many people choose to visit the shrine, with its collection of wax puddles, at night. The lit candles cast an eerie glow which add to the shrine's unique charm.
Additional Information