Centennial Land Run Monument
Introduction
The Centennial Land Run Monument commemorates the transfer of land that had been promised to Native American tribes to the federal government, and the subsequent decision by the government to open those lands to white settlers. The first of three land rushes occurred in 1889 when Indian Territory became Oklahoma Territory and would-be settlers were invited to stake their claims simply by being the first to reach and thereby"claim" a section of land. The monument consists of 45 larger-than-life bronze statues, depicting the settlers in various action poses, frozen in time. The first statue was placed in 2003 and the final one in 2015.
Images
The lead buckboard of the monument.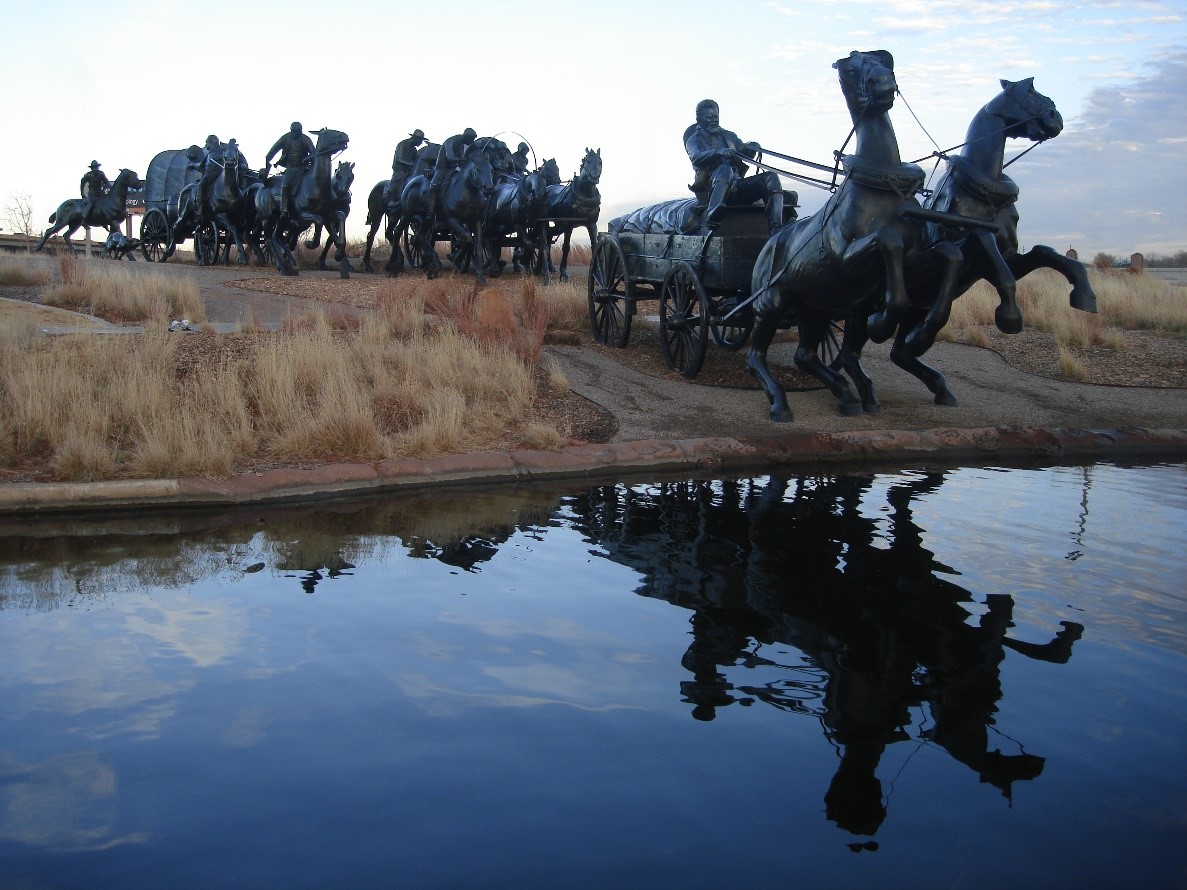 Woman interacting with the sculpture.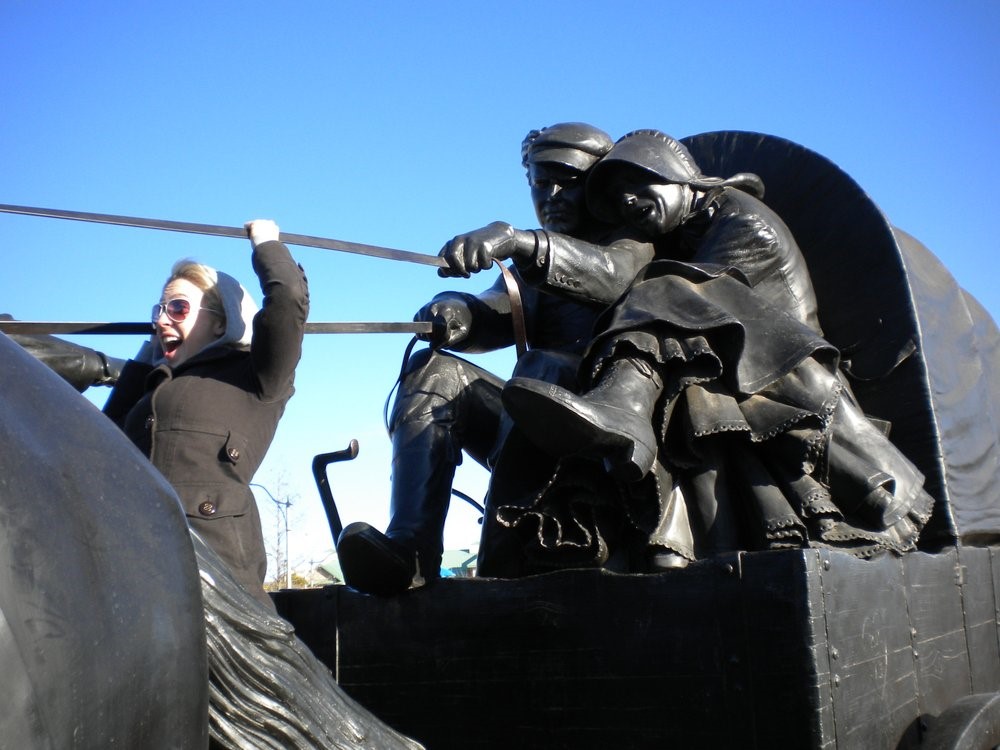 Statue of dog struggling to join the race.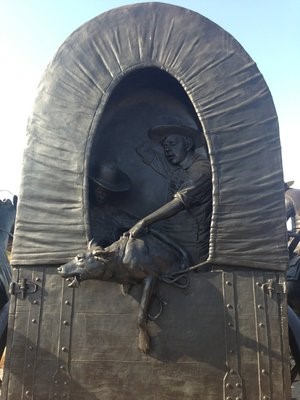 Backstory and Context
Located along the Bricktown Canal River Walk, the monument includes bronze sculptures of 24 horses and riders, two covered wagons, a buckboard, a sulky, dogs, and even a startled rabbit. All the statues are quite lifelike and they stretch for 365 feet along the river walk, making the entire monument one of the largest free-standing bronze sculptures on the globe.
A bronze soldier, standing off to the side, is depicted firing the canon which set the frontiersmen on their journey to stake their claim on a plot of land back in 1889. Other statues include a bronze rider reaching back for his hat, a pair of horses, pulling a buckboard, rearing up in fear just before entering the water, and a dog struggling to leap from the back of a covered wagon to join the race.
The monument was designed and created by native Oklahoman artist, Paul Moore, and is accessible 24 hours a day. However, daylight visits are highly recommended.
Sources
Crum, William. "Statues added to Oklahoma City's Centennial Land Run Monument." July 28, 2015. http://newsok.com/article/5436618.

Hoig, Stan. "Land Run of 1889." The Encyclopedia of Oklahoma History and Culture. Accessed March 01, 2018. http://www.okhistory.org/publications/enc/entry.php?entry=la014.
Additional Information