Taft Museum of Art
Introduction
Housed in the Baum-Longworth-Sinton-Taft House, the Taft Museum of Art hosts traveling exhibitions that tend to focus on American art and history. As a result, the Taft Museum complements the works and collections on display at the nearby Cincinnati Museum of Art. The building that houses the museum is itself a work of art and an important piece of American history. Built in 1820 for Martin Baum, it is the area's oldest residential wooden building still in its original location. The museum's co-founder, Anna Sinton Taft, lived in the mansion with her husband Charles Phelps Taft—half-brother of President William Howard Taft—from 1837 until their deaths in 1929 and 1931, respectively. In 1927, the Tafts passed their home and private art collection to the people of Cincinnati. The house opened as the Taft Museum in 1932.
Images
The building housing the museum is the area's oldest wooden residential structure.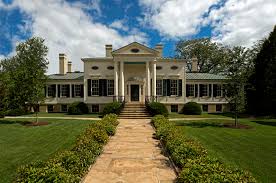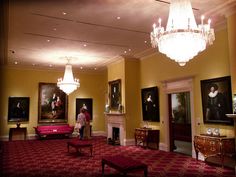 Backstory and Context
Another notable resident of the house was Nicholas Longworth, a wealthy Cincinnati resident and patron of the arts. Longworth hired African American artist Robert S. Duncanson to paint murals in the foyer of the home. These murals are now considered to be some of the best from the pre-Civil War period.
Duncanson's artistic significance lives on through the Robert S. Duncanson Society, founded in 1986. The purpose of the organization is to ensure the museum maintains a strong African American presence and preserves the memory and historical significance of Robert S. Duncan himself. The organization also focuses on supporting the contemporary by providing a Duncanson Artist-in-Residence program. The 2-week program is designed for artists to become active in the Cincinnati Art Community, through school programs, workshops, etc.
Sources
Gomez-Graves, Lynne. "Robert S. Duncanson - Taft Museum." National Park Service - National Register of Historic Places Nomination Form. January 29, 1973. https://npgallery.nps.gov/GetAsset/716dccf6-625c-4718-8485-b887dd1b3bef.

"Museum History." Taft Museum of Art. Accessed May 2, 2015. http://www.taftmuseum.org/museumhistory.


Additional Information