Georgetown Residential Area
Introduction
Formally known as Salisbury's Lot #10, what is now the location of the Park and Flea, was once the center of the vibrant Black neighborhood known as Georgetown (including the nearby Cuba neighborhood). During Georgetown's infancy, it was known as the community "'round the pond" due to the neighborhood being wrapped around a small area of Humphreys Lake. The failure of the lake's dam in 1909 enabled Georgetown's expansion into a thriving neighborhood with a sense of tight-knit community and prosperous Black-owned businesses. However, construction of U.S. Routes 13 and 50 led to the demolition of houses, businesses, and eventually the entire community.
Images
What was formerly the Georgetown neighborhood residential area pictured in October 2021. It is now a large parking lot best known as Salisbury's Park and Flea on the weekends. (Photo by Allison B. Stancil)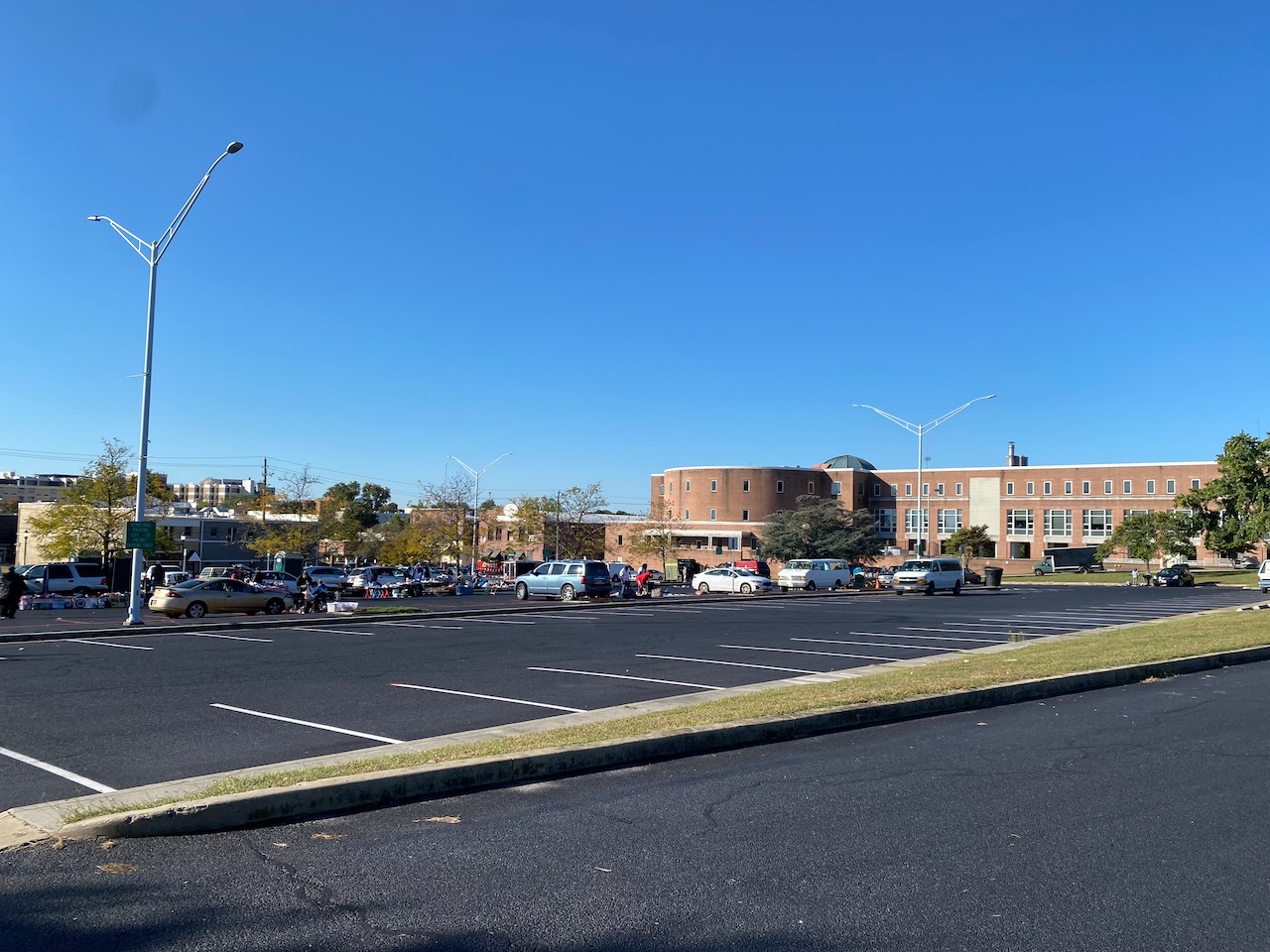 The flat iron building, as well as the John Wesley M.E. Church and various Black-owned businesses and residential dwellings, are pictured in the 1916 Salisbury Sanborn Insurance Map. (Sanborn Fire Insurance Maps, Salisbury and Ocean City, Md. 2016.997)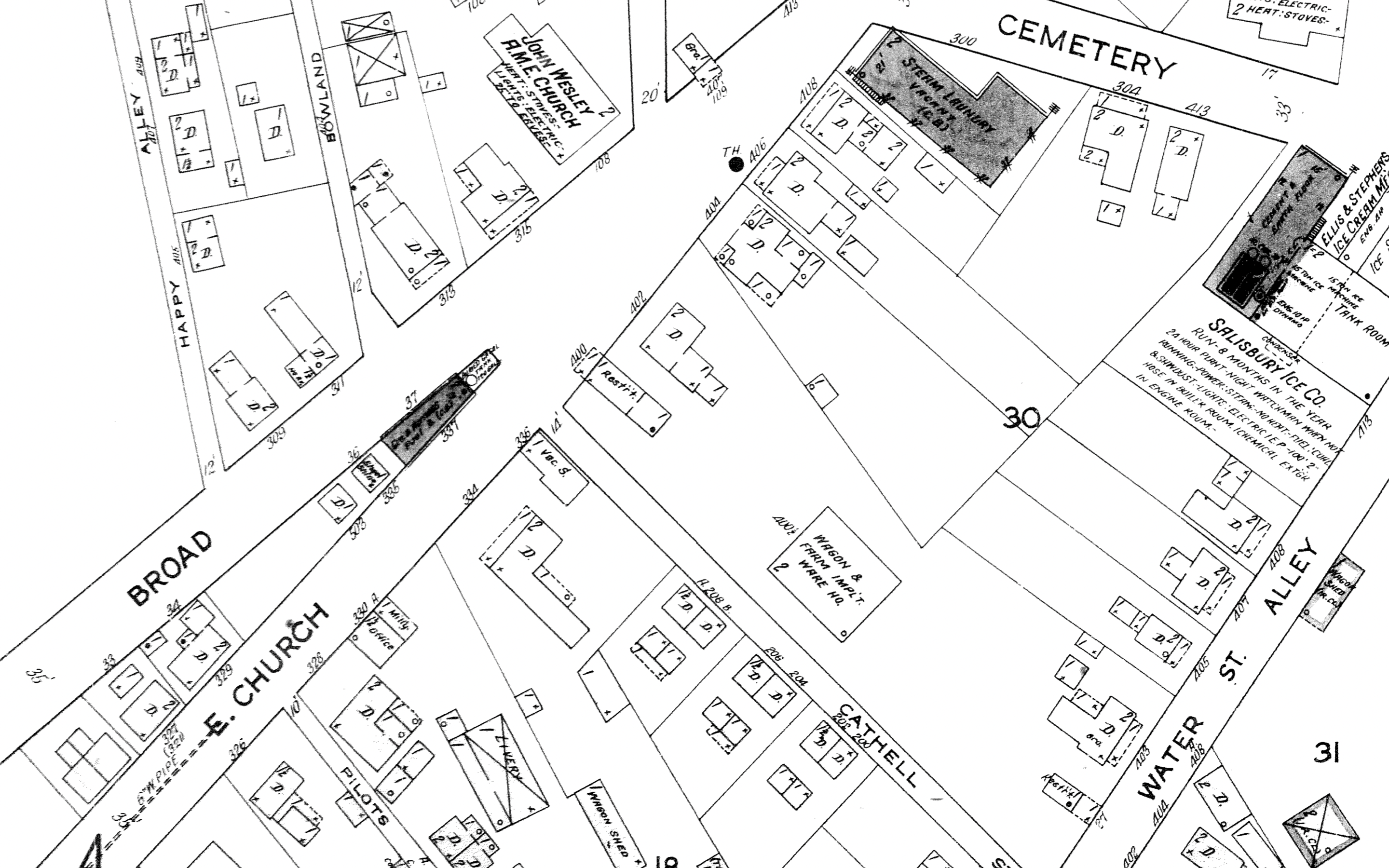 The Georgetown neighborhood before and after Route 50 and Lot #10's construction. (George White Collection 2015.121 and Orlando Wootten Photograph Collection 1995.005)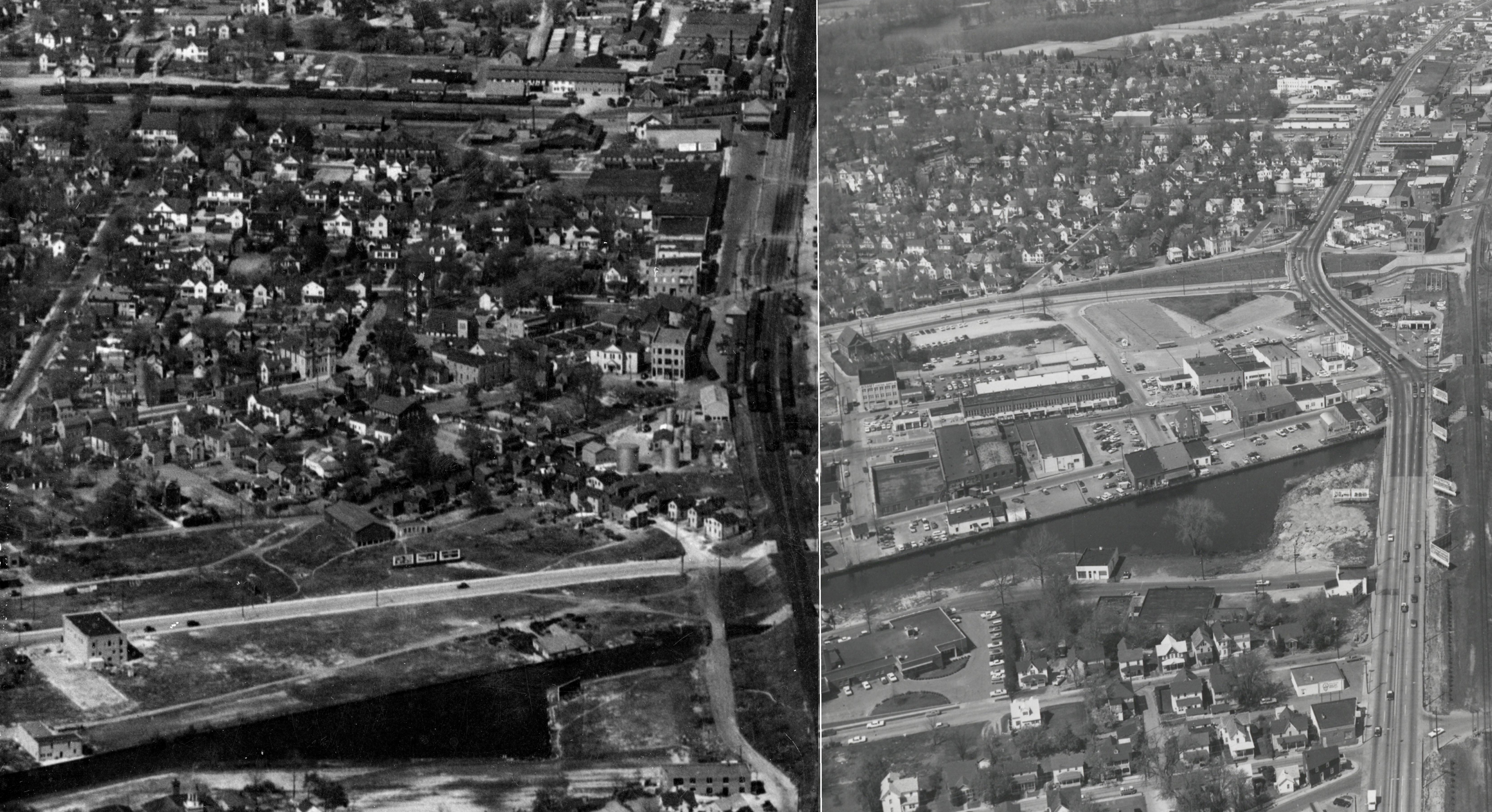 Audrey Jackson Matthews and her sister in Salisbury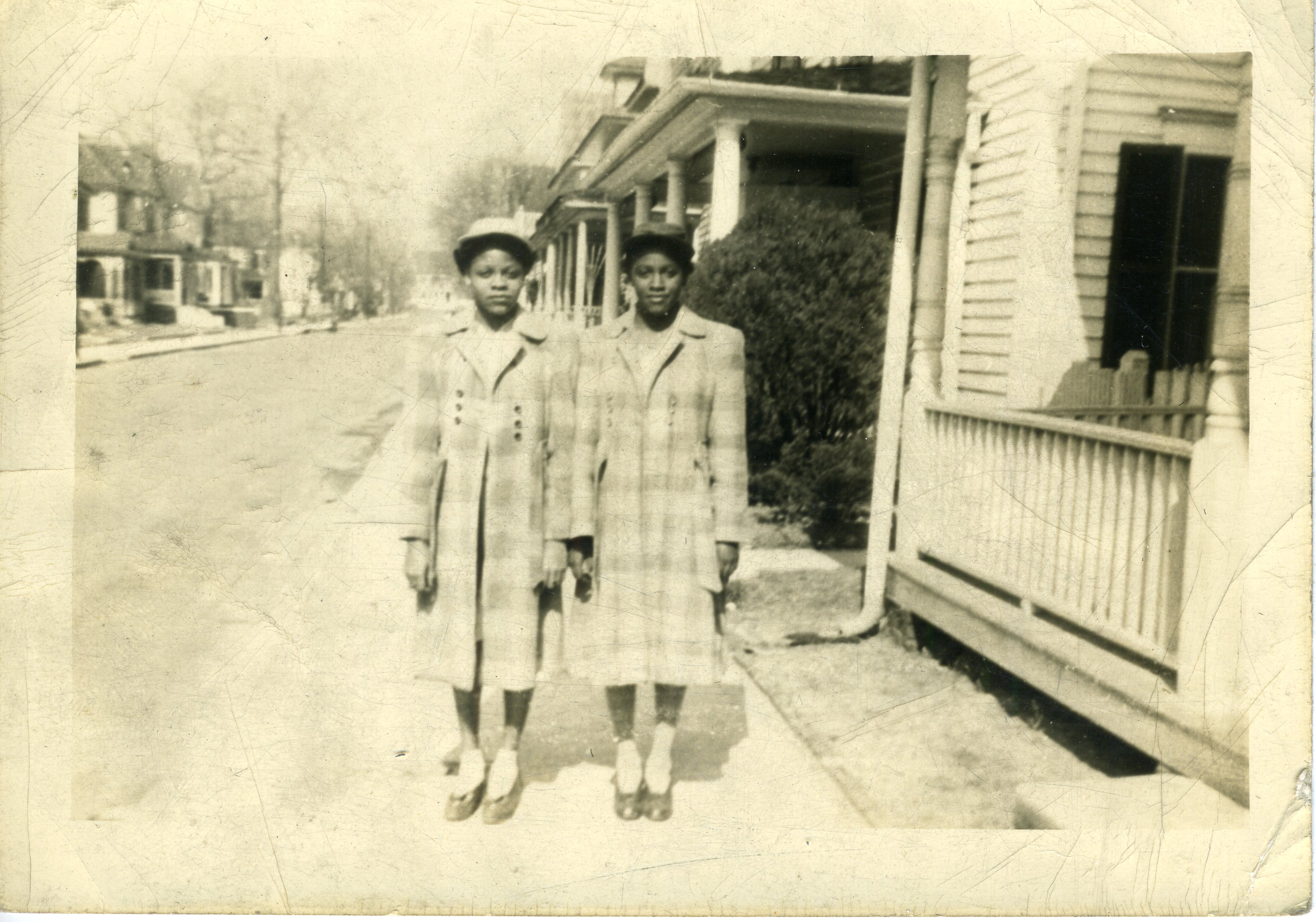 Postcard photograph of James F. Stewart Funeral Home across from John Wesley M.E. Church. (Photo from Secrets of the Eastern Shore Facebook page)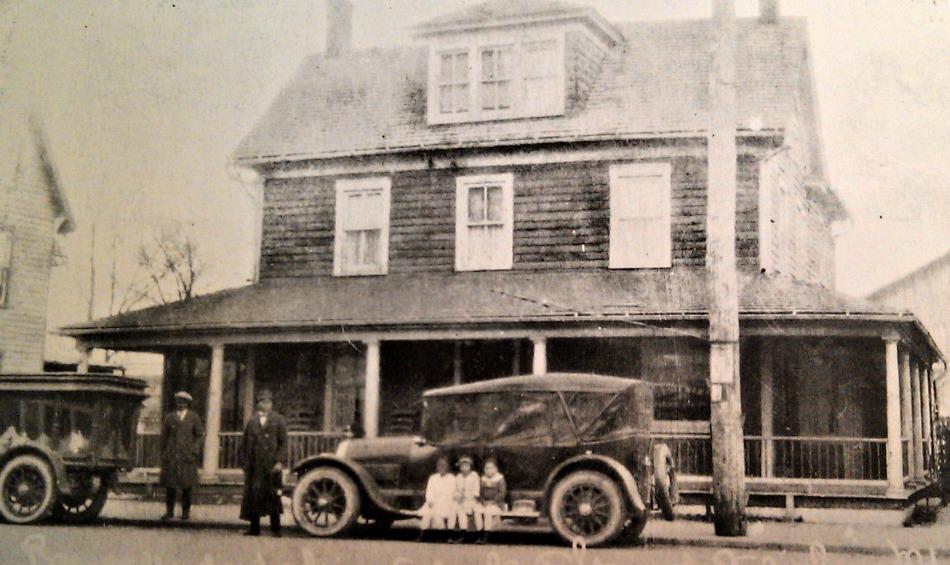 Toulson's Tailor Shop, which was located across the street from John Wesley M.E. Church, before it was torn down for the construction of Route 13. Bob Toulson, the owner of the shop, can be seen on the left side of the photograph. (Walter Thurston Photograph Collection 2016.096)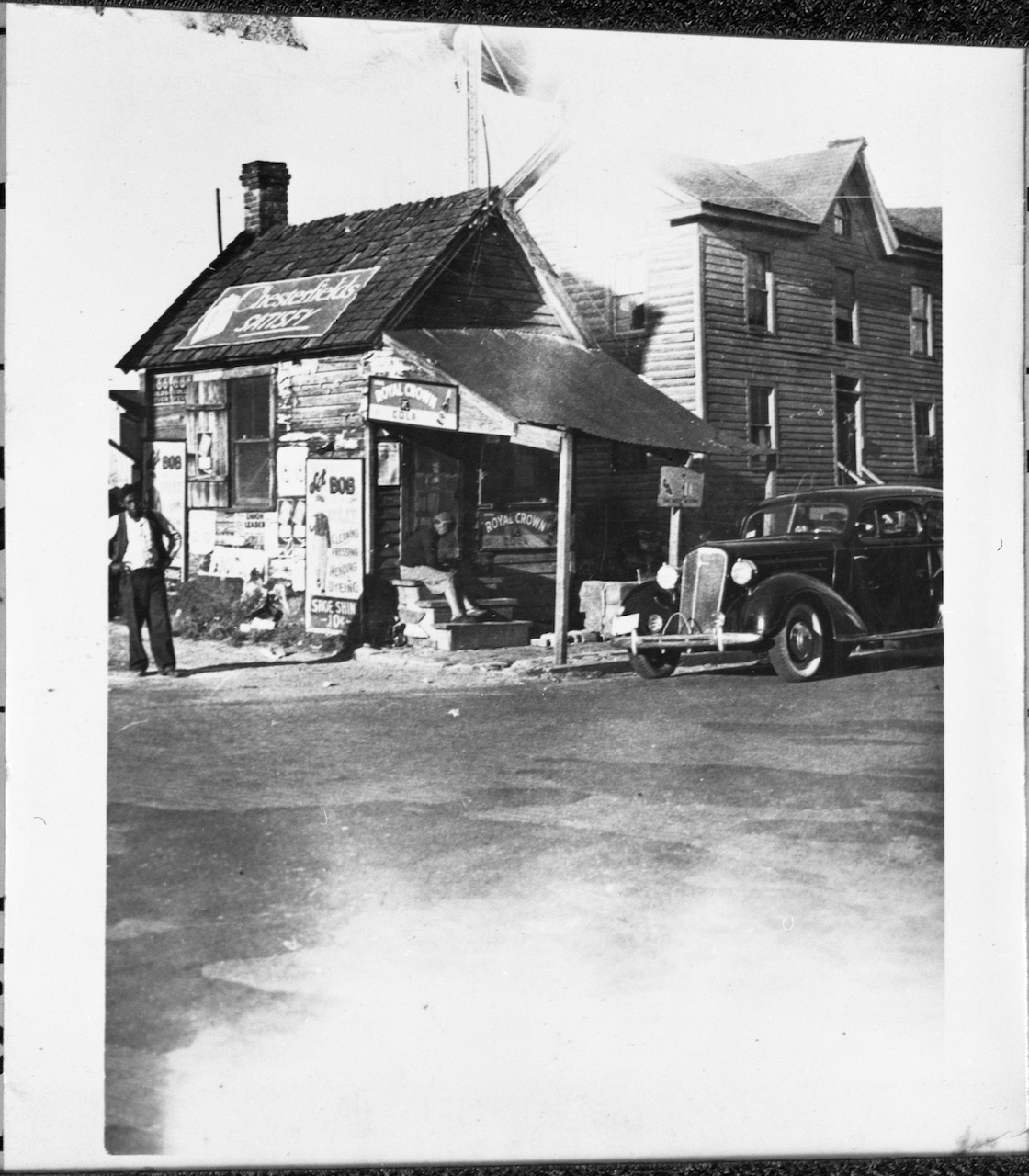 The Salisbury Community League petitions Thomas L. Parker, representative of Wicomico County for the Maryland General Assembly, in 1922. The League discusses the terrible conditions of the Black schools in Salisbury and requests rectification of their complaints. (L. Thomas Parker Collection 2008.089)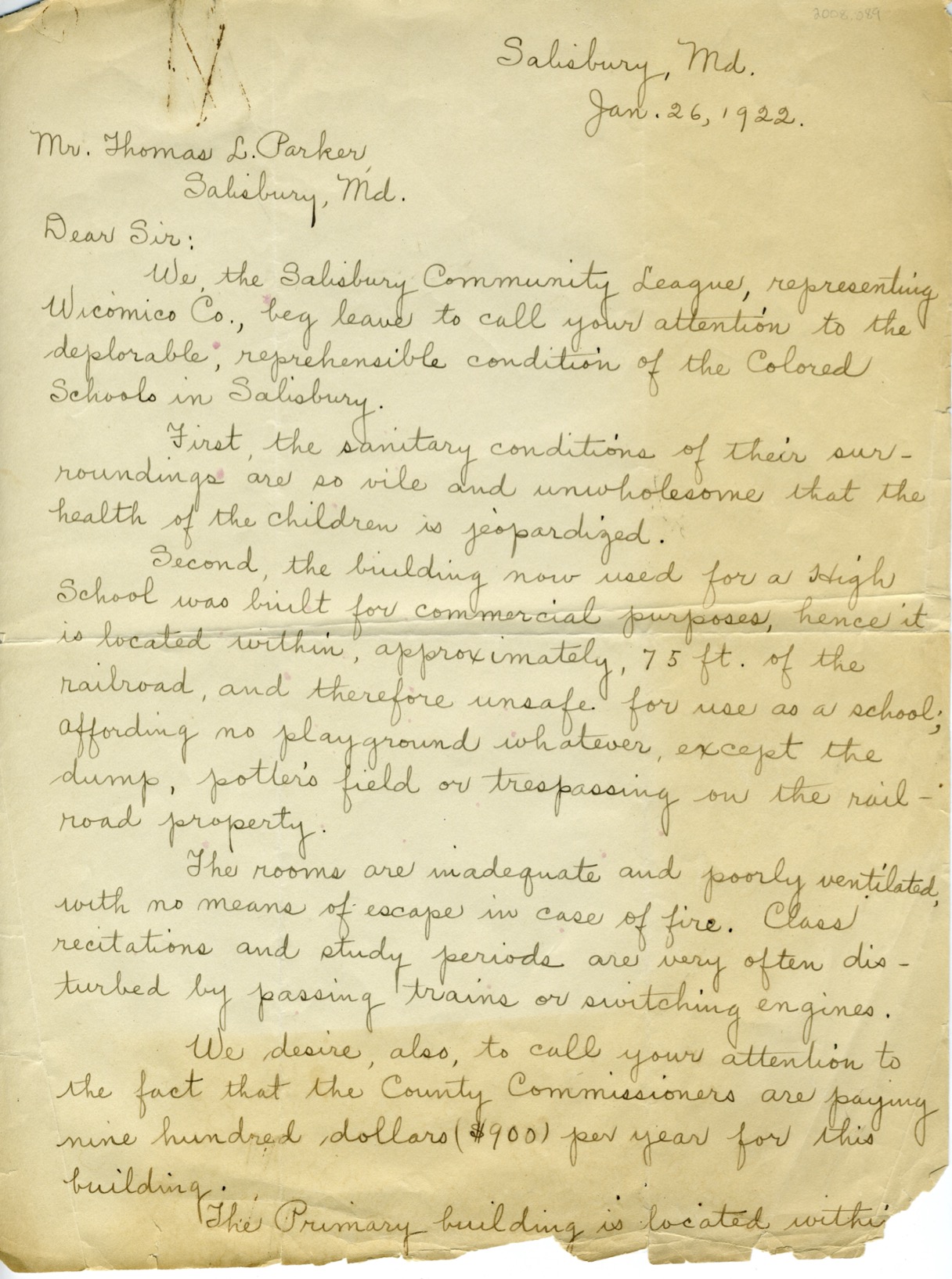 Backstory and Context
Growing up in Salisbury's Georgetown neighborhood during the 30s and 40s, Audrey Jackson Matthews recalls how Black and white children played together even though Salisbury was racially divided. Matthews and her white neighbor's grandson, Johnny, would play together after school, and sometimes he would have dinner with her family. While Matthews and Johnny were allowed to play after school, they attended county schools and patronized local businesses that were segregated. 
Black students were not afforded busses to ride to school, and as Matthews describes, "We had to walk […] rain, snow, whatever […] and we would enjoy it."[1] Matthews attended Salisbury Colored High School, which was built on Lake Street in 1930. The school's predecessor- Salisbury Industrial High School, known as the Warehouse School due to its location in Feldman's old warehouse, was located on E Railroad Avenue between E William Street and Commerce Street (formerly Cemetery Street). Eventually, Dr. Charles H. Chipman, principal of the high school, and other community members rallied to raise funds for an actual school building that was not located near railroad tracks and was more conducive to learning. Classes moved out of Georgetown and into the newly built Salisbury Colored High School. 
Like the relocation of Salisbury's Black high school from the Georgetown neighborhood in the late 1920s, Black-owned businesses also left the neighborhood. Many shut their doors for good when the construction of U.S. Route 13 in the 1930s demolished many businesses and homes. Matthews remembers the little restaurants, Mr. Langston's store, Joe Cornish's bicycle shop, James F. Stewart's Funeral Home, and the flat iron building, all of which were bulldozed to make way for Route 13. This was only the beginning of Georgetown's demise—what was not erased by Salisbury Boulevard was eventually removed with the additional construction of Route 50 in 1949. Just as Humphreys Lake disappeared and turned into Downtown Salisbury, Georgetown disappeared after it was split by two highways. 
Sources
[1] Vance Elbert, Audrey Jackson Matthews, Shanie Shields, and Gus White, interview by Don Rush, August 28th, 2014, Digitizing Delmarva Heritage and Tradition collection, video, Edward H. Nabb Research Center, Salisbury. https://www.youtube.com/watch?v=ZNgg4QaBLtI.
Image Sources
Allison B. Stancil

Edward H. Nabb Research Center

Edward H. Nabb Research Center

Miss Audrey Jackson Matthews

Seacrets of the Eastern Shore Facebook Page

Edward H. Nabb Research Center

Edward H. Nabb Research Center

Additional Information