Calder's Flamingo
Introduction
Calder's Flamingo is an abstract sculpture by Alexander Calder that was installed in its current location in 1974. Measuring more than 50 feet tall, it rests in the rectangular plaza boarded by three federal Bauhaus style buildings in the heart of Chicago. This "sculpture's vivid color and curvilinear form contrast dramatically with the angular steel and glass surroundings. However, Flamingo is constructed from similar materials and shares certain design principles with the architecture, thereby achieving successful integration within the plaza" ("Calder's Flamingo"). The sculpture's monumental size and open design allows visitors to walk under and through the sculpture. A reduced scale model of the sculpture is housed in the collection of the Art Institute of Chicago.
Images
Calder's Flamingo Sculpture. When asked about the meaning of his work, Calder responded that whether or not "others grasp what I have in mind seems unessential, at least as long as they have something else in theirs."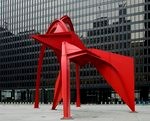 1927 Portrait of Calder by Peter A. Juley & Son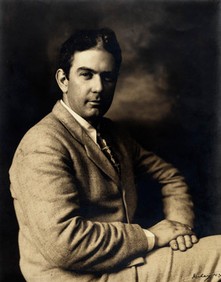 Learn more about Calder's life and work with this book from Yale University Press-click the link below to learn more.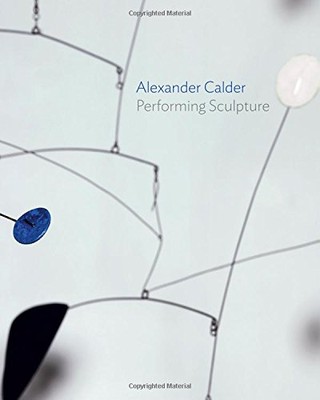 Sources
http://www.cityofchicago.org/city/en/depts/dca/supp_info/chicago_s_publicartcaldersflamingo.html Photo: Highsmith, Carol M. Sculpture "Flamingo" at Federal Center Plaza, John C. Kluczynski Federal Building, Chicago, Illinois. 2007. Library of Congress Prints and Photographs Division, Washington, D.C. 20540 USA. Library of Congress. Web. 01 July 2015.
Additional Information