Edward "Duke" Ellington Residence
Introduction
Internationally renowned jazz composer Duke Ellington was born in 1899 in Washington, D.C., and spent part of his youth in this house. Though Ellington opposed the construction of labels to place music into categories such as "jazz," he was among most influential in creating and popularizing that genre of music. From Ellington's perspective, however, his unique sound was simply "American music."
Images
The Edward "Duke" Ellington residence. For a map of places where Ellington lived and performed in the city, please click on the link titled "Duke Ellington's Washington."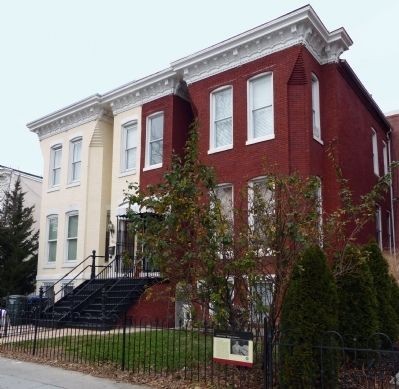 Learn more about Ellington with this popular biography by Terry Teachout. Click the link below to learn more about this book.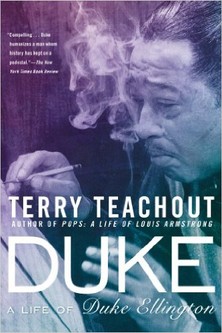 Duke Ellington, circa 1940s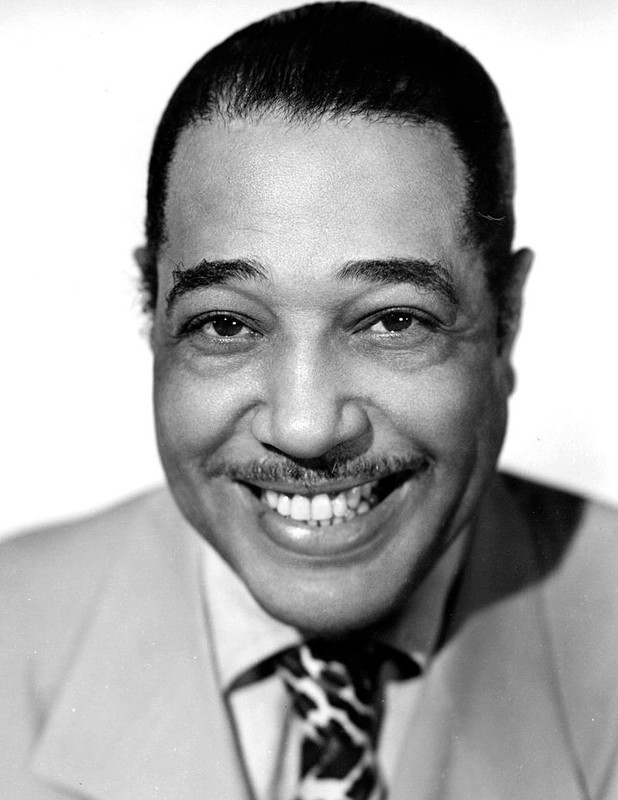 Plaque in front of the residence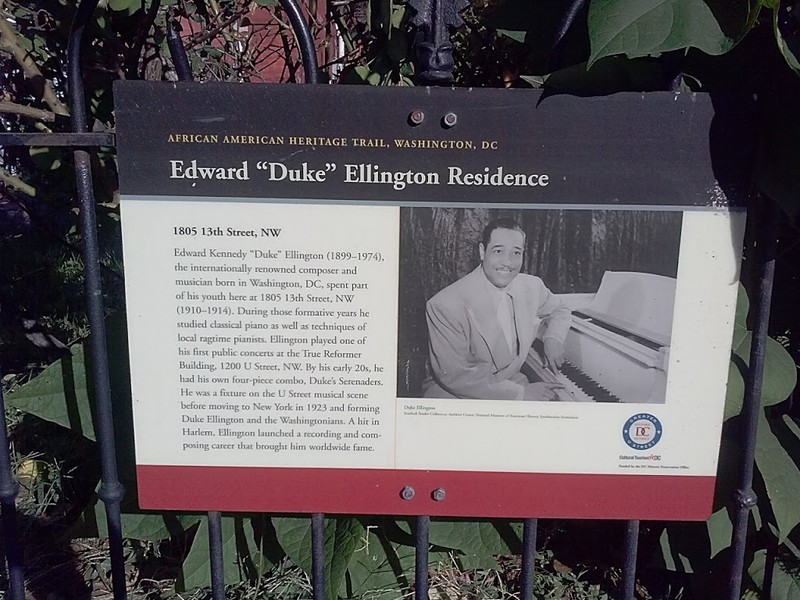 Backstory and Context
Edward Kennedy "Duke" Ellington was the son of two pianists, James Edward and Daisy Kennedy Ellington. At 1805 13th St. NW in Washington, D.C., one of his childhood homes, Ellington began his love for music that would inspire his career. At the age of seven, Ellington started to learn piano. His interests spread quickly to other instruments, and he studied everything from classical methods of composition to the styles and manners of local ragtime jazz musicians. During these formative years, Ellington played his first public concert on U Street and was a regular performer in poolrooms and other establishments. He got his nickname "Duke" from a friend, for the elegant manners Ellington displayed. He wrote his first composition, "Soda Fountain Rag" (or "Poodle Dog Rag") while working at the Poodle Dog Cafe. By the time he was writing music, he and his family lived up the street at 1816 13th St. NW. He started his career in Washington, playing for dances, society balls and embassy parties.
In the 1920s, Ellington moved to New York, where his international reputation for a unique sounded started to take shape. Ellington perfected his style and gain national fame for his work and his orchestra, which often played at the Cotton Club in Harlem. In the 1930s, his orchestra toured Europe. Among his compositions were "It Don't Mean a Thing (If it Ain't Got That Swing)," "In a Sentimental Mood," "Solitude," "Mood Indigo" and "Take the 'A' Train."
Sources
Catlin, Roger. "Duke Ellington's Washington." Washington Post. February 4, 2012. Accessed December 2017. https://www.washingtonpost.com/lifestyle/style/duke-ellingtons-washington/2012/01/20/gIQA2jr9mQ_stor...

Cohen, Harvey G. Duke Ellington's America. Chicago: University of Chicago Press, 2010. ISBN

Ellington, Duke. Music Is My Mistress. New York: Da Capo, 1976

Ellington, Mercer. Duke Ellington in Person. Boston: Houghton Mifflin, 1978.
Additional Information