Lake Academy/ Colored School Number 1 (1897-1918)
Introduction
The first publicly-supported school for African American children in Palm Beach was built at this location in 1897. Originally named "Colored School No. 1," it was later known as the Lake Academy when it expanded to offer classes for grades 1-10. After a second school for African American children opened in the early 1900s, the school became known as West Palm Beach Colored School. As the county grew, and as more Black children attended school, the county began replacing these early wooden schools with more permanent structures. This schoolhouse was sold in 1918 and served as a home for several years prior to its demolition.
Images
The first school for African Americans in West Palm Beach opened at this location in 1897.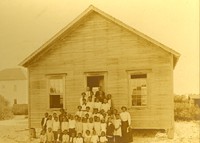 Learn more about this topic with this book,available from the University Press of Florida-click the link below for more information.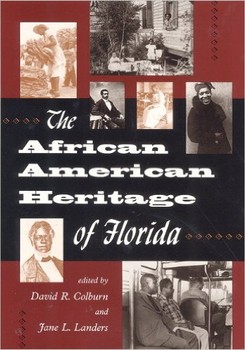 Backstory and Context
Prior to the construction of this school, African American churches operated schools at their own expense. In 1894, the county provided the first public support, paying for a teacher and supplies at a school operated by Tabernacle Baptist. In that same year, the county provided funds for a teacher for the Black community of Linton, (Delray Beach today) but required the Black community to pay for the construction of the school itself. The community was unable to maintain the costs of a building, and the school closed for several years until community members worked with Black educator Booker T. Washington to secure funds to reopen the school. The county opened the first high school for African Americans in 1917.
Sources
Historical Society of Palm Beach County http://www.pbchistoryonline.org/page/teaching-and-preaching-all-Black-schools
Additional Information