Alderson Federal Prison Camp
Introduction
The Alderson Federal Prison Camp, located along the Greenbrier River, opened in 1927 as the Federal Industrial Institution for Women. It was the first federal institution intended solely for women prisoners. The prison focuses on reform instead of punishment of its prisoners, and has developed a reputation for being a cushy prison. Most women come to Alderson for nonviolent and white-collar crimes.
Images
Layout of Alderson Federal Prison Camp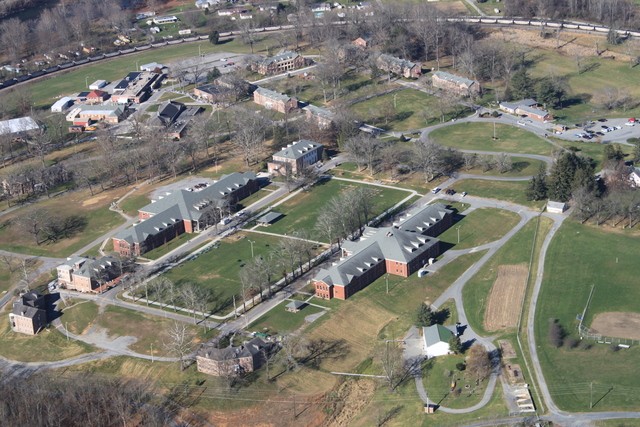 Alderson Inmate Dormitory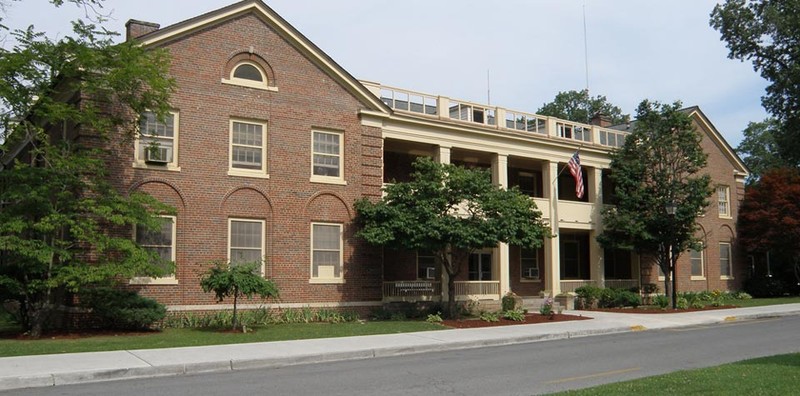 Entrance to Alderson's grounds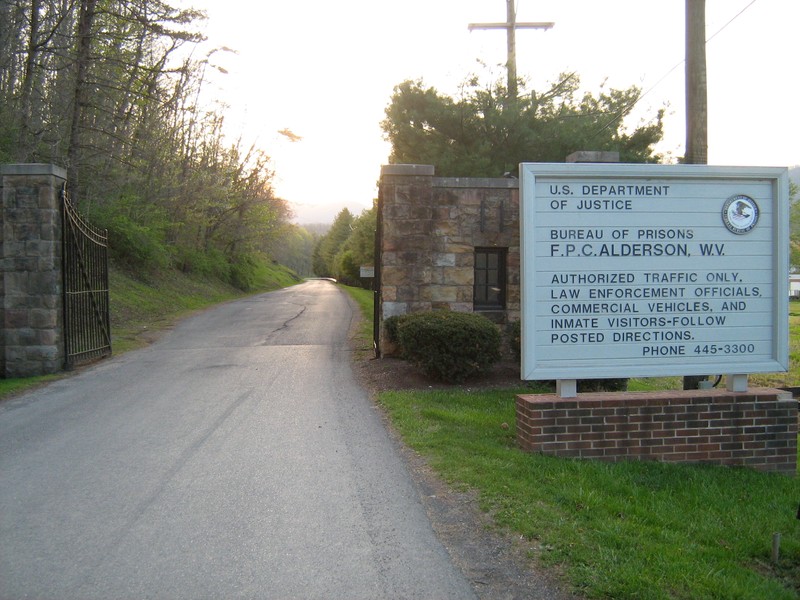 Farewell sign to Martha Stewart from the citizens of Alderson, WV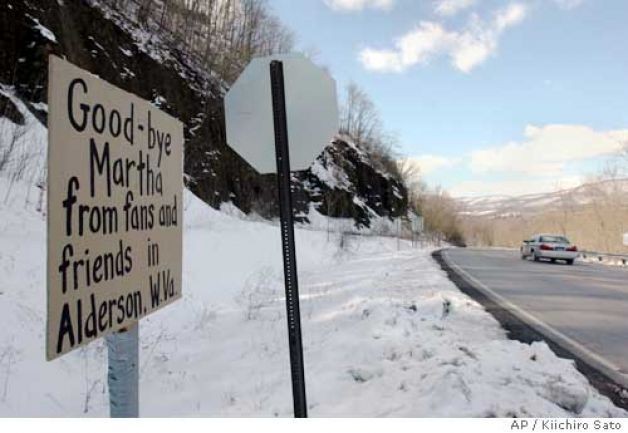 Backstory and Context
Before Alderson was built, there was no federal women's prison, and after its opening in 1927 Alderson remained the only federal women's prison until 1955. Before Alderson, most female criminals were housed in sections of men's prisons throughout the country. This was often unsafe for the women as they were vulnerable to sexual harassment in these male-dominated prisons. The Federal Industrial Institution for Women was founded thanks to the efforts of Mabel Walker Willebrandt. Willebrandt was the first female Assistant Attorney General and campaigned for a prison designed to meet the needs of women. The recreation hall at Alderson is named after Willebrandt. The layout and architecture of Alderson's grounds resembles that of a college campus. The name of the prison changed to the Federal Reformatory for Women, and finally in November of 1988 its name officially became the Alderson Federal Prison Camp.
Alderson focuses on creating a reform environment for its prisoners instead of punishing them. In the early years of Alderson, this was based off of the idea that women were "redeemable, not responsible offenders" (1). Around the 1920's, it was believed that women only committed crimes because they were encouraged to do so by the men in their lives. Evidence now proves this claim to be false, but at the time this was the basis of the reform environment at Alderson. The women were offered work, schooling, and various outdoor work in the efforts to make them good, independent citizens when they left prison. Part of the reform process is a self-governing system among the women. This, along with a lack of a surrounding fence, has allowed a few escapes over the years. One of the recent escapes occurred in June of 2015 and the woman was described in a local news article of simply "walk[ing] away" from Alderson (2). The prison has been given the nickname, "Camp Cupcake," for its cushy reputation (3). Some argue that sending a female criminal to Alderson is not even a punishment because of this reputation.
The first superintendent at Alderson was Dr. Mary Belle Harris, who was appointed the position in 1925 after the plans for the prison were approved. Harris also believed that a woman's crime was linked to her dependence on men, and this idea drove her moves to form Alderson into a reform prison and to make it a model for future federal prisons. Notable inmates at FPC Alderson include Jazz singer Billie Holiday, World War II propagandists Axis Sally and Tokyo Rose, and Martha Stewart. The prison is operated by the Federal Bureau of Prisons. It remains the largest minimum-security facility in the Federal Prison System today. The creation of Alderson was an important step in women's prison history, giving female criminals a safe place to go while incarcerated. Alderson and its reform programs have been used as a model for newer prisons throughout the United States.
Sources
1. SchWeber, Claudine Ph.D. "Pioneers in Prison: Inmates and Administrators at Alderson." Federal Probation 44.3 (1980):30-36. Microfilm. Marshall University Libraries. 2. "CAPTURED: Woman Who Escaped Alderson Federal Prison is in Custody." WVVA News 19 June 2015. Web. 3 April 2016. 3. Thompson, Anne. "Ultimate Planner Set to Lose Control of Her Life." NBC News 7 October 2004. Web. 3 April 2016. Trail, Stephen D. "Alderson Federal Prison Camp." e-WV: The West Virginia Encyclopedia. 04 April 2013. Web. 03 April 2016.
Additional Information