Great Shiplock Park
Introduction
The Great Shiplock Park is as small riverfront park that provides a quiet place to watch the tidal James River as well as a place to learn a little about Richmond's transportation history. The park, which serves as the western trailhead to the 52-mile Virginia Capital Trail, is part of the James River Park system. It contains an operational canal lock that was built from 1850-1854. It also is home to the remnants of the Trigg Shipyard that was in operation from 1898 through 1903. A small lift bridge, owned by the Norfolk Southern Railroad, is also contained within the park.
Images
The canal lock at the Great Shiplock Park.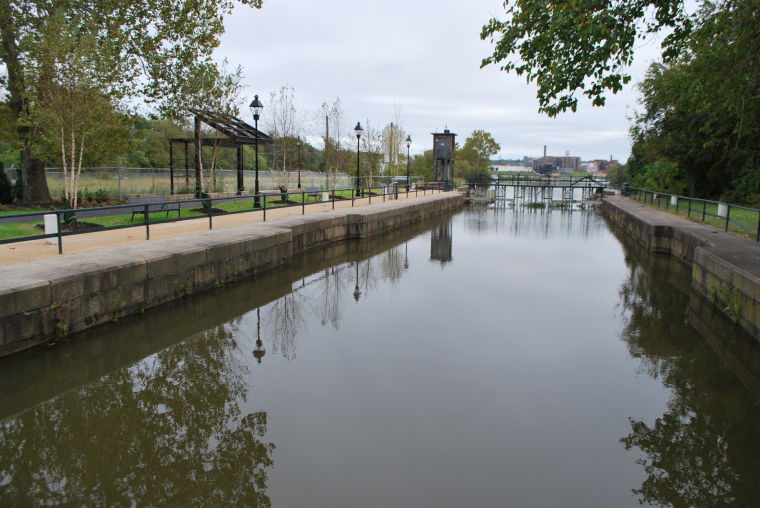 The lift bridge providing access to Chapel Island.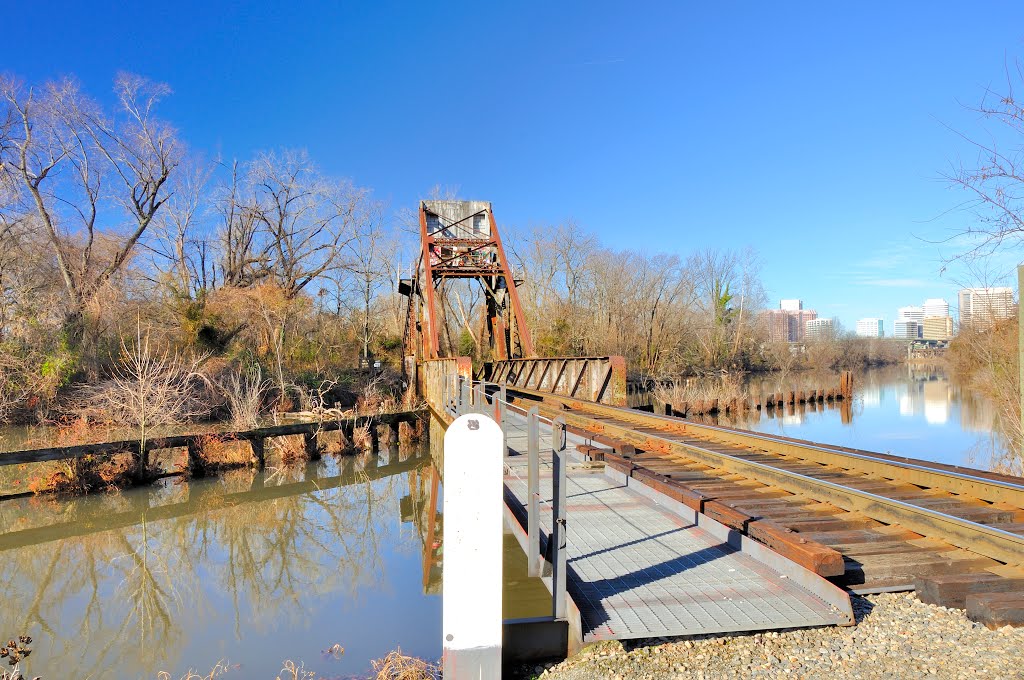 One of the large canal lock doors.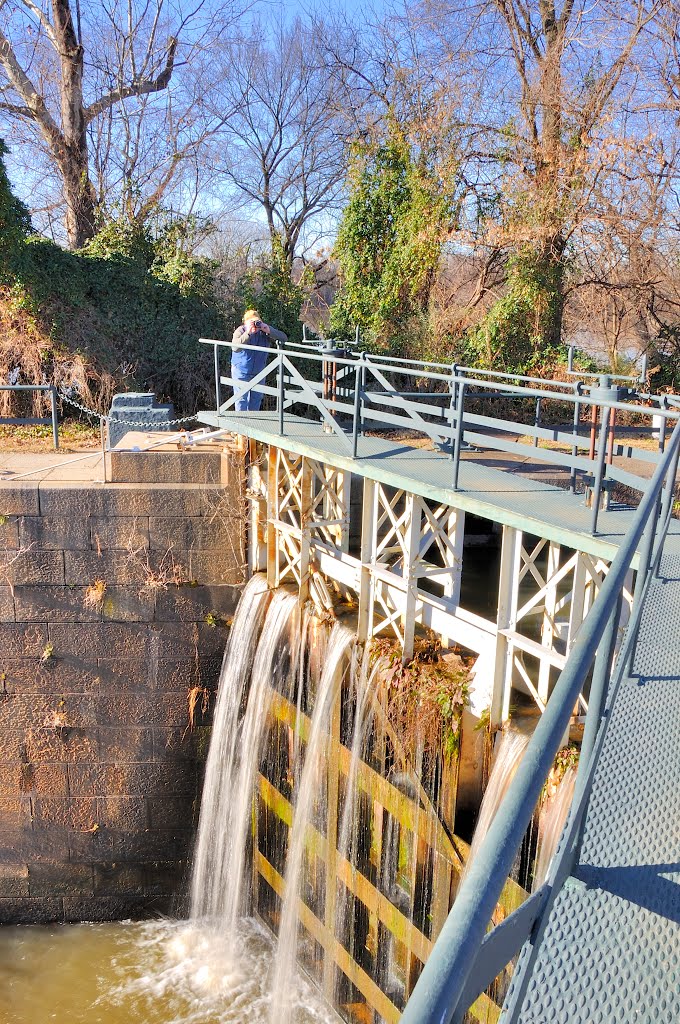 An informational sign within the park.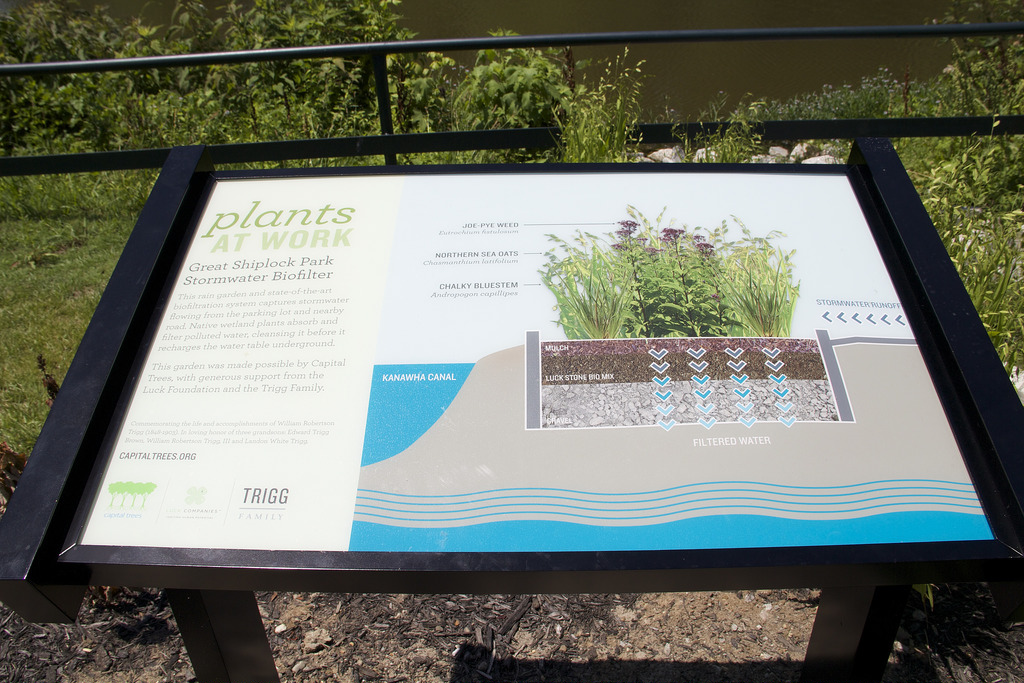 Backstory and Context
The park provides an informational kiosk, numerous interpretive signs and commemorative markers all detailing the lock, Trigg Shipyard and natural aspects of the park. The granite canal lock was once part of the James River and Kanawha Canal that permitted ships to bypass seven miles of rapids and falls along the river and connected the James to the Richmond Dock. The canal used the lock, and others like it, to raise ships many feet above sea level as they made their way to the interior of Virginia or to Richmond. The Trigg Shipyard, while only in operation for a short time, produced several vessels utilized by the U.S. Navy and its ship launching facility still remains.
The park provides access to Chapel Island via a small bridge as well as access to a small, if somewhat muddy beach area. In turn, the small beach area provides an ideal place to launch kayaks and paddle boards. The park also gives access to the Virginia Capital Trail that connects Richmond to Williamsburg and is used by both hikers, joggers, and cyclists. Finally, the park is also known as a good fishing spot by local residents.
Additional Information