Alibi Club
Introduction
The Alibi Club is a private gentleman's club located in Washington, D.C. The Club itself is an exclusive, private affair, whose members consist largely of prominent men in Washington, D.C. society. Originally located on 17th and Pennsylvania Avenue, NW, the current building, merely a few blocks away from the White House, served as the Club's active location beginning in 1886 up until the present.
Images
The facade of the Alibi Club building, nestled between other historical structures on Eye Street.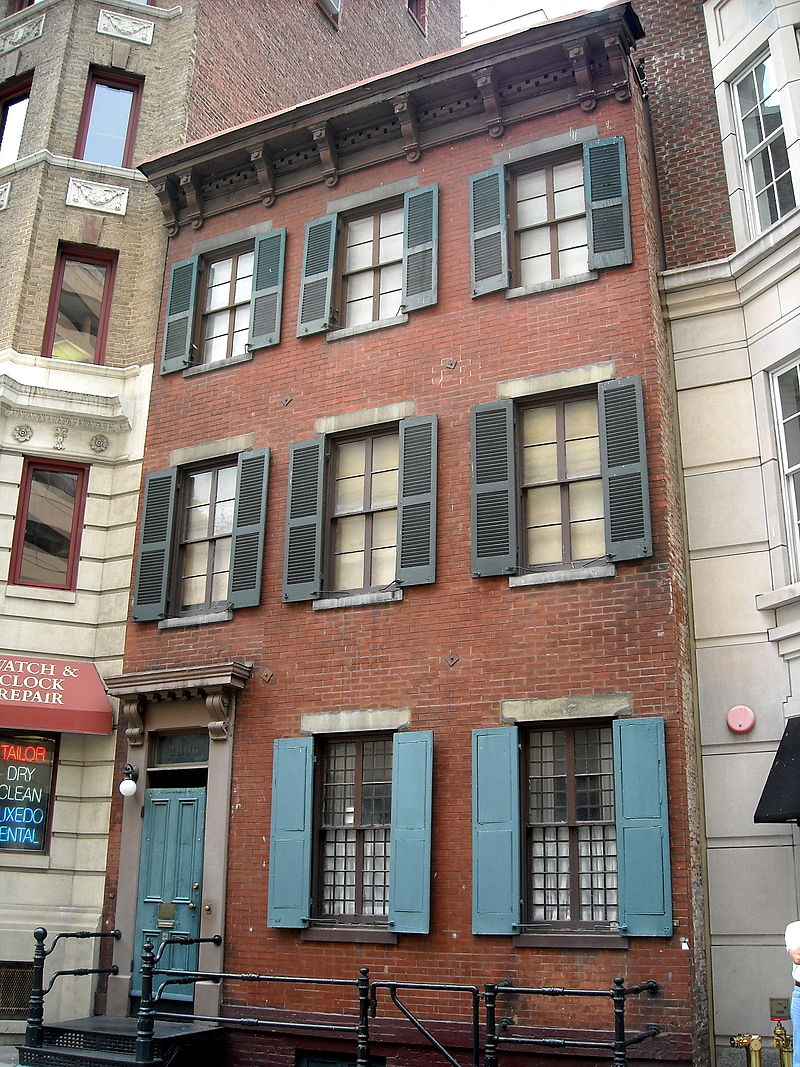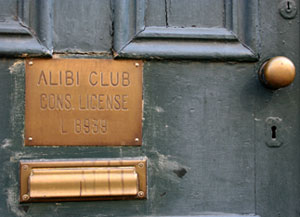 Backstory and Context
The Alibi Club was first established in 1884 by seven prominent members of Washingtonian society, all of whom were previously members of the Metropolitan Club, an elite gentleman's club. As indicated by the club's own notation, its purpose is to allow men to come together in order to foster "mutual improvement, education, and enlightenment." Furthermore, the Alibi Club sought to allow its members to escape from the day-to-day toils of married life and their own business deals and engage in self-betterment with like-minded members. As indicated by the name of the organization, members of the Alibi Club would be provided with an alibi when family members would inquire about their whereabouts while at the Club. Initially, this was achieved through the club simply not installing a telephone into the club building. Once a phone was installed, however, its number was not listed, and as a result, telegraphs were the only way to attempt to contact members present. Inquiries were met with alibis for the respective members, however.
Through its time active, the Alibi Club has hosted members identifying as distinguished civic leaders, philanthropists, Washington corporate leaders, presidents, and numerous other high-ranking men in Washingtonian society. Though access to the club is almost entirely restricted to members, guests are occasionally permitted in special cases. In cases such as this, the club has played host to world leaders, such as King Leopold and Prince Albert of Belgium, as well as Prince Henry of Prussia. Some American members have included: John Foster Dulles, George H.W. Bush, General George C. Marshall and Allen Dulles.
The building housing the Alibi Club appears to be an unassuming brick rowhouse. Little has been done to modify the exterior of the building, and as such, it retains an architectural look reminiscent of the other historical buildings surrounding it. The interior of the clubhouse holds numerous rooms of varying decor, ranging from a dining room with a tavern serving table to a smaller room filled with Japanese wall scrolls. In short, the Alibi Club, though it appears to be a simple rowhouse on Eye Street, holds within it a vast variety of rooms and accommodations for its prestigious members.
Sources
http://focus.nps.gov/pdfhost/docs/NRHP/Text/94001221.pdf https://en.wikipedia.org/wiki/Alibi_Club Kelly, John (May 10, 2009). "My Alibi? They Wouldn't Answer Answer Man". The Washington Post.
Additional Information