Meadow Garden, Home of George Walton
Introduction
Meadow Garden is the historic home of George Walton, one of the signers of the Declaration of Independence. Walton was also the Governor of Georgia and a member of the United States Senate. A private residence for centuries, the home is now open for tours thanks to the efforts of preservationists, donors, and members of the local chapter of the Daughters of the American Revolution who saved the home from demolition in the early 1900s. The house is full of antique furniture and exhibits related to Walton's life and the early history of Georgia.
Images
Walton lived in this restored home from 1792 until his death in 1804.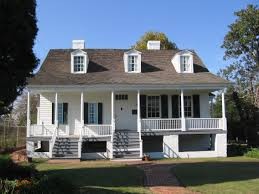 This turn-of-the-century postcard shows what Meadow Garden looked like prior to renovations.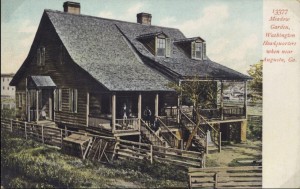 Meadow Garden now serves as a house museum, open for daily tours. This is the living room-one of many parts of the house that is open to the public.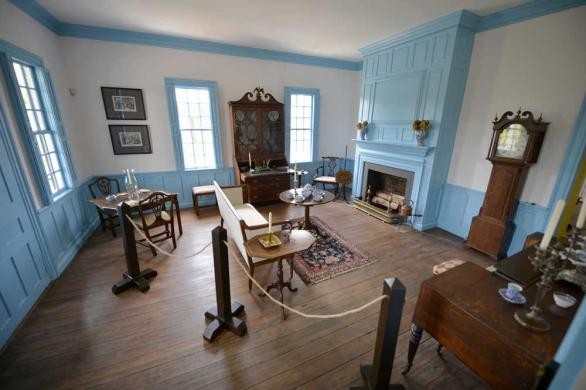 Backstory and Context
After losing his mother and father at a young age, George Walton was raised by his uncle in Prince Edward County. While in Virginia, he learned how to build homes be serving as an apprentice. Confident in his abilities to build things with his mind as well as his hands, he let Virginia to begin a career by studying law in the growing port city of Savannah.
Walton quickly begin a successful law practice in Savannah and this led to his appointment to Georgia's first Council of Safety-a meeting of leaders called in response to the perceived aggression of Britain. This led to Walton becoming a representative of Georgia to the Continental Congress. Although he arrived late to the meeting owing to the great distance and previous commitments to his local militia, Walton heartily approved of the ideas of Jefferson and other members of the Continental Congress. At the age of 26, he became the youngest to sign the Declaration of Independence.
Walton served as the acting commander of Georgia's militia when the British began their assault on Savannah in December 1778. Walton was severely wounded and captured in the attempt to defend the city from the superior invading force, but his life was spared by his British captors who tended to his wounds and allowed him to recover before placing him with other prisoners of war. The following year, Walton was among the rebel soldiers exchanged for captured British troops.
After the war, Walton was appointed to the position of Chief Justice by the newly-constituted state legislature, but this position did not help him recover from the financial losses to his business and real estate holdings that occurred during the war. His fortunes began to change in 1791, when he moved to the new capital of Augusta and served as a judge and political leader until his death in 1804. During these years, he lived at this home, which he referred to as "Meadow Garden."
Sources
Edwin C. Bridges, "George Walton," Meadow Garden website (accessed 7/10/2016). http://historicmeadowgarden.org/?page_id=7 Picturing Augusta: Historic Postcards from the Collection of the Augusta-Richmond County Public Library System http://dlg.galileo.usg.edu/picturingaugusta/
Additional Information