Alexander Hamilton Statue
Introduction
One of the most prominent figures in early American history is represented by this 10-foot-tall outdoor bronze sculpture by American sculptor James Earle Fraser. The Alexander Hamilton Statue stands atop a granite base created by Henry Bacon. The base features multiple inscriptions pertaining to the "Father of the American Monetary System." It is located on the on the south patio (Alexander Hamilton Place, NW) of the U.S. Treasury Building in Washington D.C.
Images
Close up of the Hamilton Statue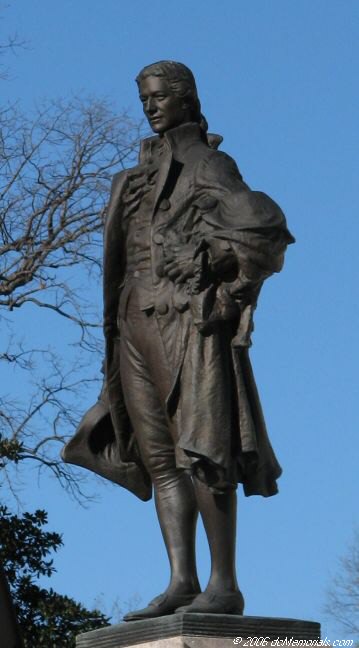 Hamilton stands in front of the United States Treasury Building. He served as the first Secretary of the Treasury when it was located in New York City. Photo by Carol Highsmith, Library of Congress.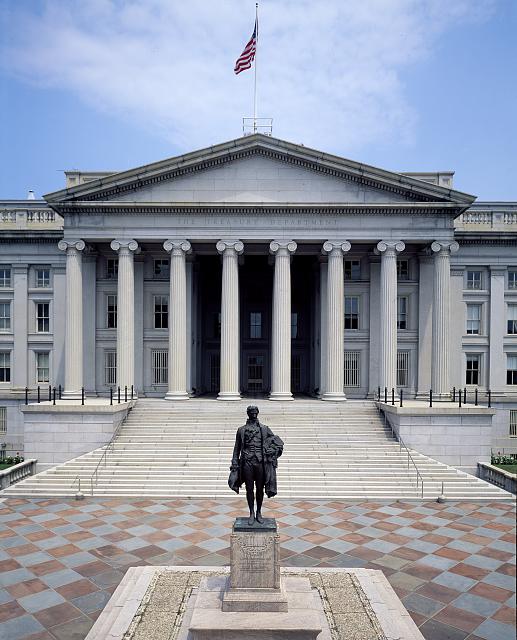 For more on Hamilton, consider Ron Chernow's popular biography. Click the link below for more information.
Lin-Manuel Miranda's Broadway musical, Hamilton, is an artistic take on the life of this "young, scrappy, and hungry" statesman.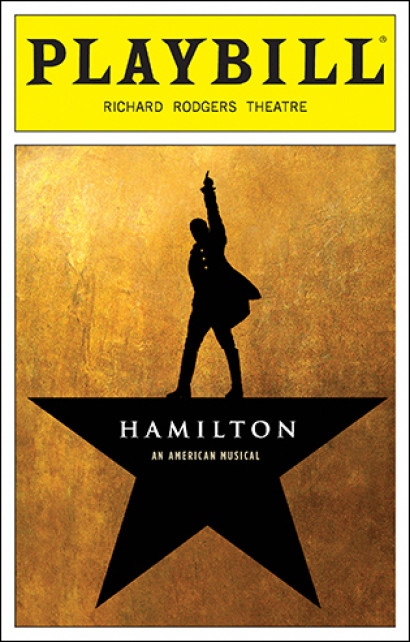 Backstory and Context
Alexander Hamilton was one of the most influential of America's Founding Generation, serving as an officer in the Revolutionary War and one of the leading spirits behind the Constitutional Convention of 1787.
Although Hamilton may be most well-known today for his death at the hands of Aaron Burr following his participation in the nation's most famous duel, Hamilton should also be remembered as the father of America's monetary system. Hamilton was the leading proponent of a strong central government and central banking. As the first Secretary of the Treasury, he shaped the nature of currency and banking. As one of George Washington's most trusted advisers, he shaped the nature of the Presidency.
Hamilton may have followed in Washington's footsteps had it not been for his perception as a man of strong personal ambition, or his decision to participate in a fatal duel with Vice President Aaron Burr in Weehawken, New Jersey, in July 1804. His life and legacy are commemorated in a bronze statue, commissioned in 1917 and dedicated on May 17, 1923, at the United States Treasury Building in Washington, D.C.
This 10-foot-tall statue was created by American sculptor James Earle Fraser. It stands atop a 9-foot granite base made by the Beaux-Arts architect Henry Bacon. Cast by the Kunst Foundry in New York, the statue depicts Hamilton holding a tricorn hat and dress coat. He wears knee breeches, a throat fichu, buckled shoes, and ruffled cuffs. The statue bears inscriptions on its front, back, and north face indicating the foundry and text relating to Hamilton's life.
The inscriptions read as follows:
(Rear of sculpture, near base)
Fraser 19221
(Rear of sculpture, near base)
A. Kunst Foundry NY1
(Front of base)
ALEXANDER HAMILTON/1757-1804/FIRST SECRETARY OF THE TREASURY/SOLDIER ORATOR STATESMAN/CHAMPION OF CONSTITUTIONAL UNION/REPRESENTATIVE GOVERNMENT AND/NATIONAL INTEGRITY1
(North side of base)
HE SMOTE THE ROCK OF THE NATIONAL RESOURCES AND ABUNDANT STREAMS OF REVENUE GUSHED FORTH. HE TOUCHED THE DEAD CORPSE OF THE PUBLIC CREDIT AND IT SPRANG UPON ITS FEET. signed Founder's mark appears.1
Hamilton's life is also chronicled in a bestselling book by Ron Chernow, Alexander Hamilton, published in 2004. In 2015, a musical by Lin-Manuel Miranda based on the book debuted on Broadway, winning eleven Tony Awards and renewing widespread interest in Hamilton's life. In 2017, the Library of Congress digitized the largest collection of Hamilton's papers, consisting of approximately 12,000 documents, for researchers, students, and curious readers to freely peruse.
Sources
"Alexander Hamilton (sculpture)." Art Inventories Catalog. Accessed September 17, 2016. http://siris-artinventories.si.edu/ipac20/ipac.jsp?session=130B8Y564M023.25568&profile=ariall&source....
 "Alexander Hamilton (Fraser)." Wikipedia, the Free Encyclopedia. Accessed September 17, 2016. https://en.wikipedia.org/wiki/Alexander_Hamilton_%28Fraser%29.
Additional Information