Cordova Inn
Introduction
This three-story Renaissance Revival building was built in 1921 at the outset of the Florida Land Boom, which would become America's first true real estate bubble. It was built of masonry and features an exterior covered in scored stucco to give the appearance of stone. Decorative details include the arcaded entrance with five keyed arches, a balustrade (railing) with urns, and a projecting cornice on the roof. The Cordova Inn is a contributing property of the Downtown St. Petersburg Historic District, which is listed on the National Register of Historic Places.
Images
This 32-room hotel was constructed in 1921. Many of the guestrooms have the original clawfoot soaking tubs.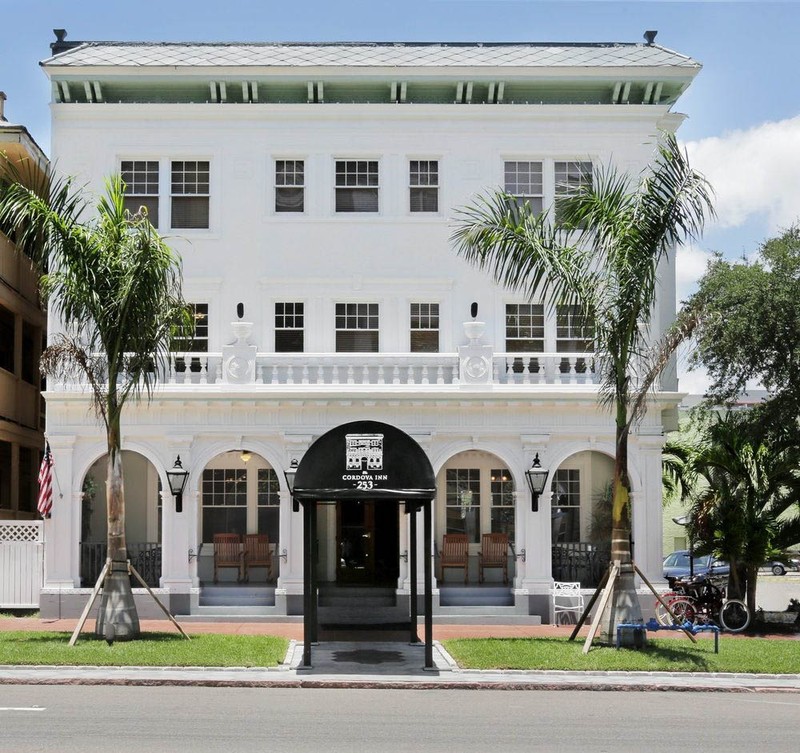 Backstory and Context
The inn is named after the Cordova family, which operated the hotel until the 1950s. Like many downtown hotels, the Cordova experienced a reduction in business throughout the 1970s and 1980s, and ultimately closed in 1999. By then, the downtown area had declined significantly and was an area to avoid. However, a new owner, a local investor, acquired the old hotel and completely restored it. It opened as the Pier Hotel in 2001 and operated under that name until 2014 when it returned to its previous moniker. The hotel offers 32 guest rooms (many of which contain clawfoot bathtubs) and modern amenities. The St. Petersburg Preservation Society awarded the Cordova Inn the Restoration of the Year Award in 2002. 
Sources
"History of Hotel Cordova." Cordova Inn. Accessed October 27, 2016. https://www.cordovainnstpete.com/history.
Additional Information