Phipps Conservatory and Botanical Gardens
Introduction
Located in Pittsburgh's Oakland neighborhood and known for its steel and glass Victorian Greenhouse, the Phipps Conservatory and Botanical Gardens welcomes visitors to see the Tropical Forest Conservatory, the Center for Sustainable Landscapes, flower shows and exhibits, outdoor gardens, and green rooftops. The conservatory works to educate the public about the importance of the study of plants as well as their natural beauty and also supports initiatives to advance sustainability and environmental. The conservatory was added to the National Register of Historic Places in 1976.
Images
Phipps Conservatory and Botanical Gardens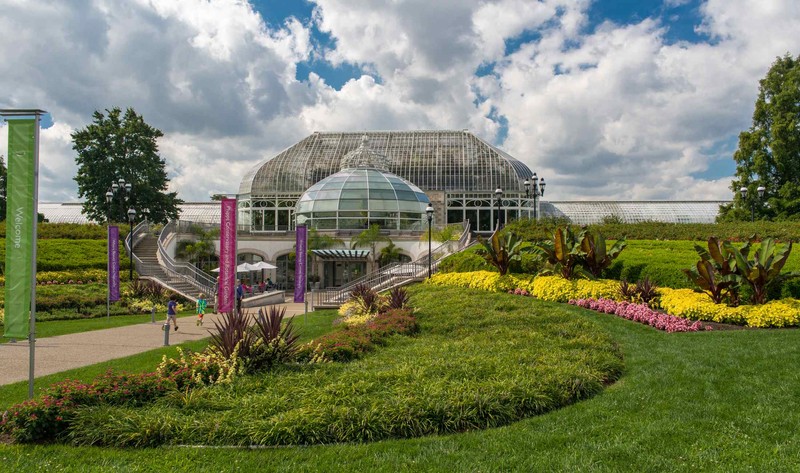 One of the waterfalls at Phipps.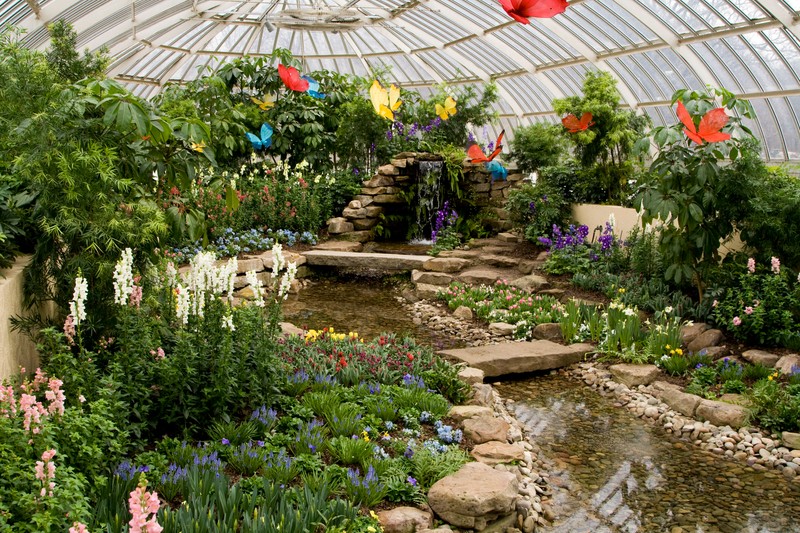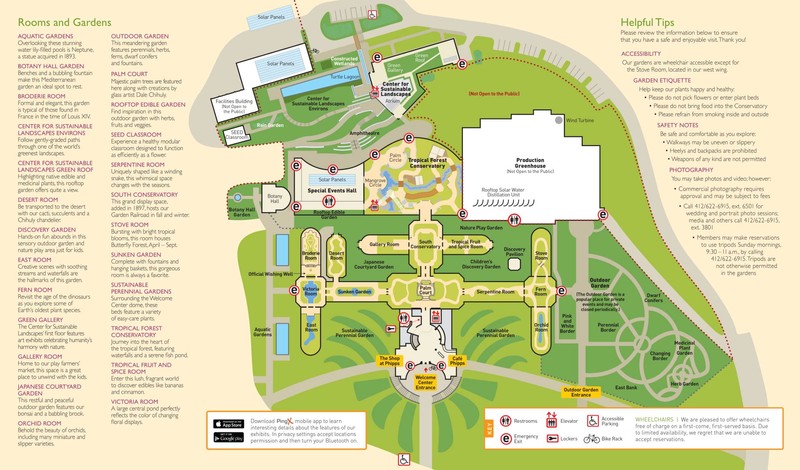 One of the indoor gardens within Phipps.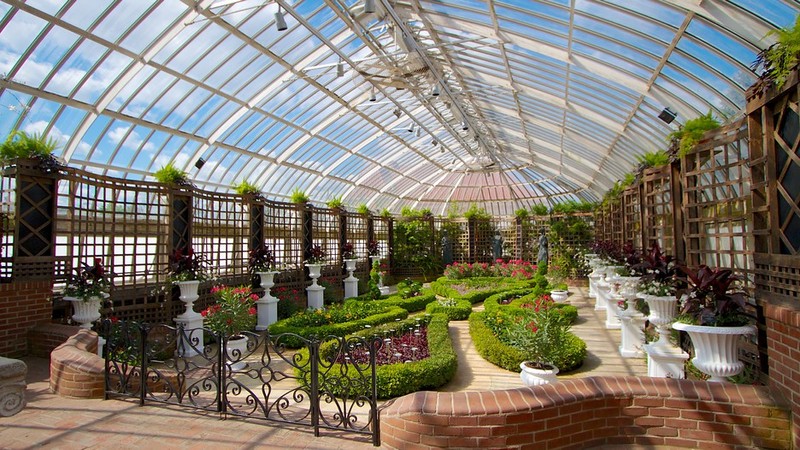 Backstory and Context
Founded by steel and real-estate businessman Henry Phipps, the conservatory was a gift to the city of Pittsburgh. Phipps sought to educate the people about formal gardens and exotic species of plants and flowers. Constriction began in 1892 and was completed a year later. The conservatory expanded in 2005 with the addition of its green engineered Welcome Center. Indoor galleries include the Palm Court, Orchid Room, and Tropical Fruit and Spice Room, while the Japanese Courtyard Garden and Aquatic Garden are two of the outdoor galleries.
The conservatory advocates for green-building, sustainable gardening, and environmental awareness. Classes and programs on gardening, arts and crafts, healthy living and sustainability for adults kids and teens, including fielding trips, high school internships, and camps.
The Tropical Forest Conservatory is housed in a glasshouse that was considered the most energy efficient structure of its kind when it was built in 2006; the green house uses 40% less energy than other greenhouses and is 100% fueled by solar and wind energy. Inside the conservatory, visitors can see ethnobotanic displays, waterfalls, and lush greenery.
Sources
Laneri, Raquel. "Pittsburgh's Phipps Conservatory Opens One of the Greenest Buildings in the World." Architizer. April 8, 2013. Accessed November 3, 2016. http://architizer.com/blog/phipps-conservatory-pittsburgh-green/
Jones, Joanne. "The History of Phipps Conservatory and Botanical Gardens." Ezine Articles. January 14, 2009. Accessed November 3, 2016. http://ezinearticles.com/?The-History-of-Phipps-Conservatory-and-Botanical-Gardens&id=1881407
Additional Information