Justin Smith Morrill Homestead
Introduction
The first National Historical Landmark established in Vermont, this homestead preserves the history of Justin Smith Morrill. The site is operated by the Friends of Morrill Homestead with the support of the site's owner, the Vermont Division of Historic Preservation. Morill rose from humble origins and served in the House and Senate for 44 years. Denied the opportunity to attend college, Morill authored legislation that led to the creation and expansion of state-subsidized universities.
Images
There are over 100 Land Grant universities in the United States thanks to legislation by Justin Smith Morrill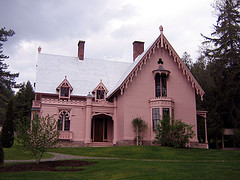 Morrill was one of the longest-serving members of Congress in the 19th century.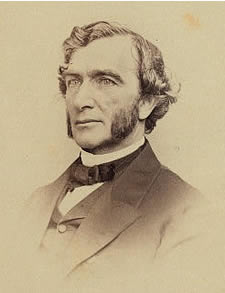 Backstory and Context
Morill was the author of legislation that facilitated the growth of universities, the 1862 Land Grant College Act. This law led to the growth of universities and was followed up in 1890 with the Land Grant College Act of 1890. The 1862 Morrill Act donated public lands to selected states and territories for the purpose of establishing agricultural and mechanic arts colleges. Unfortunately, the former Confederate states established these colleges under Jim Crow laws that denied educational opportunities to African Americans. The 1890 law included support for Historically Black Colleges and Universities.

The subsequent 1890 Morrill Act forced the former Confederate states to establish separate colleges for African Americans or desegregate the colleges established under the 1862 Morrill Act. The Jim Crow states chose to establish sixteen Black colleges and universities (i.e. the 1890 Land Grant Institutions) under the auspices of this latter Act. This second Act provides federal funding to 105 Historically Black Colleges and Universities that were established before 1964. Students and alumni of these institutions of higher learning played a pivotal role in the dismantling of Jim Crow and the passage of civil rights laws in the United States.
Sources
Vermont African American Heritage Trail
Additional Information