Harvard University's Johnston Gate
Introduction
Author-Uploaded Audio
The Johnston Gate, located in Cambridge, MA, is a historical landmark designed by architect Charles McKim of McKim, Mead, and White in 1889-1890. It is the first of several entrances that allow entrance into Harvard Yard. Each year, the sheriffs of Middlesex and Suffolk Counties enter through Johnston Gate as they arrive at Harvard Yard on horseback during Commencement Day for the Middlesex Sheriff's ritual calling of the celebrants to order. The ornate ironwork gate features symbolism signifying Harvard's religious roots and two stone inscriptions on either side of the gateway.
Images
Johnston Gate in Cambridge, MA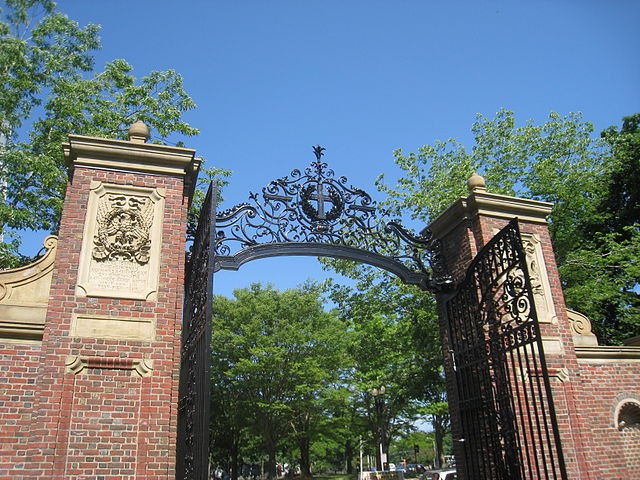 Another view of the Johnston Gate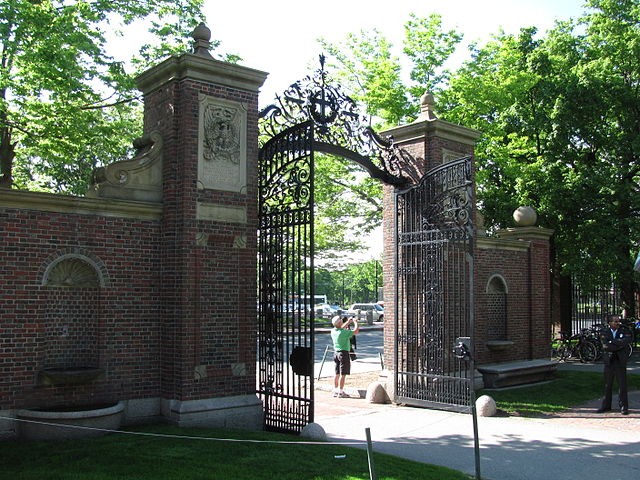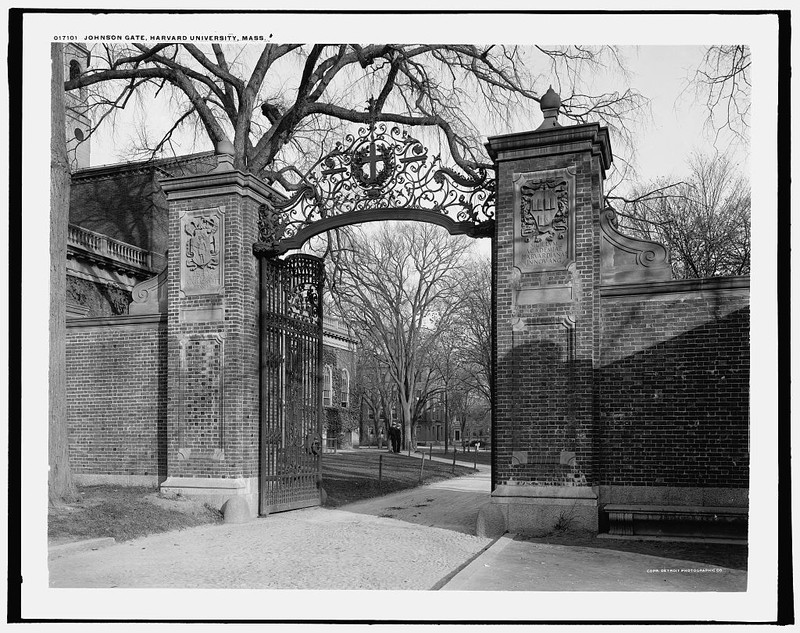 Charles Follen McKim, portrait by Frances Benjamin Johnston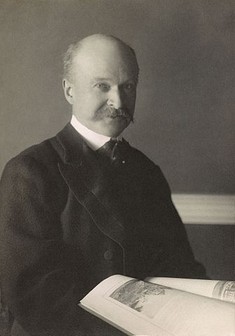 "Gates of Harvard Yard," by Blair Kamin, Ann Marie Lipinski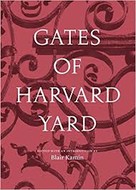 "First Fruits" plaque on the Johnston Gate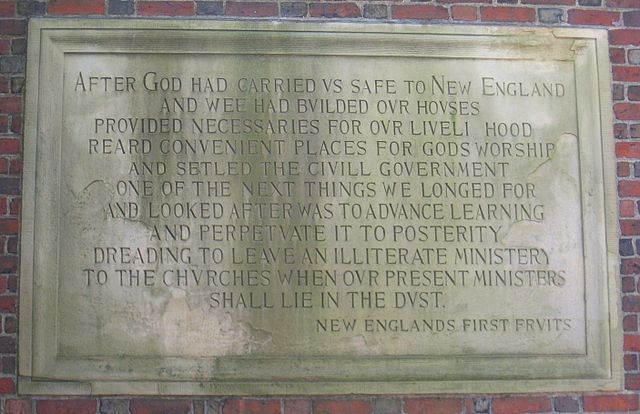 "Harvard College" Plague on the Johnston Gate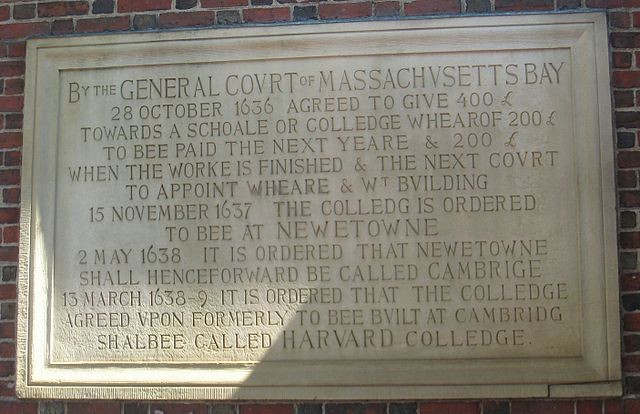 Backstory and Context
Author-Uploaded Audio
There are 25 gates surrounding Harvard Yard. The Johnston Gate allows entrance to Harvard University's Old Harvard Yard from Peabody Avenue. It is situated where Harvard Square and Harvard University meet near the Old Burial Ground. The oldest amongst the nearby gates, it was designed in the late 1800s by Charles Follen McKim of the notable architectural firm McKim, Mead, and White. The firm is known for many other notable works, including Manhattan's Pennsylvania Station, the Brooklyn Museum, and several structures on the Lawn of the University of Virginia. Samuel Johnson (class of 1855) gifted the gate, which cost approximately $10,000 to construct, in his will.
In 1893, a guardhouse known as "Gatelodge" was built at the Johnston Gate. Gatelodge was designed by Graham Gund, whose father is from whom George Gund Hall takes its name. It cost a sum of $57,000 to build and was intended to house the security guard who, prior to its construction, would sit in a car in front of the gate. The guardhouse and gate are amongst the most widely photographed locations on campus.
The wrought iron gate is designed in the Georgian Colonial Revival Style, matching nearby structures such as Massachusetts and Harvard Hall. Johnston Gate represents the first use of "Harvard water-stuck brick" which replicates the brickwork of the Puritan era. It features a large main gate and a smaller gate to the right with ornate iron detail work. The cross at the apex symbolizes Harvard's historical roots as a training school for ministers. Additionally, the brick pillars flanking the gate bear the state seal on the left and the seal of the university on the right. There are also two stone inscriptions, which read as follows:
After God had carried us safe to New England/ and wee had builded our houses/ provided necessaries for our liveli hood/ reard convenient places for Gods worship/ and setled the civill government/ one of the next things we longed for/ and looked after was to advance learning/ and perpetuate it to posterity/ dreading to leave an illiterate minister/ to the churches when our present ministers/ shall lie in the dust.


New Englands First Fruits.1
The famous inscription above the gate reads "ENTER TO GROW IN WISDOM."2
Sources
1-2. "Johnston Gate, Harvard Yard Entrance - Cambridge, MA." Waymarking.com. Accessed April 16, 2017.
Ireland, Corydon. "At 125, Johnston Gate gets a facelift." Harvard Gazette (Cambridge), April 14, 2014. http://news.harvard.edu/gazette/story/2014/04/at-125-johnston-gate-gets-a-facelift/.
"Johnston Gate." Cambridge Historical Tours. Accessed April 16, 2017. http://cambridgehistoricaltours.org/about-us/sites/johnston-gate/.
"Johnston Gate." Wikipedia, the Free Encyclopedia. Accessed April 16, 2017. https://en.wikipedia.org/wiki/Johnston_Gate.
Silets, Alexandra. "'Gates of Harvard Yard' Reveals Chicago Connection." Chicago Tonight, June 30, 2016. http://chicagotonight.wttw.com/2016/06/30/gates-harvard-yard-reveals-chicago-connection.
Johnston Gate; image by Daderot - Own work, Public Domain, https://commons.wikimedia.org/w/index.php?curid=10746820.
Wide View; image by John Phelan, Gate Tablets; images by Daderot - Own work, Public Domain, https://commons.wikimedia.org/w/index.php?curid=10745153 &https://commons.wikimedia.org/w/index.php?curid=10745112.
1904 Image; courtesy of Detroit Publishing Co., Copyright Claimant, and Publisher Detroit Publishing Co. [Johnson i.e. Johnston Gate, Harvard University, Mass]. Cambridge Massachusetts, ca. 1904. Photograph. Retrieved from the Library of Congress, https://www.loc.gov/item/det1994009469/PP/. (Accessed April 16, 2017.)
Additional Information