W. A. Pattillo High School
Introduction
Built in 1923-1924 at 501 East Avenue in Tarboro, NC, the school was originally a two-story brick building. The original building along with mementos, related artifacts, trophies, and class pictures was torn down in 1974. A new building was built in its place. The new building was flooded due to Hurricane Floyd in 1999 and today's building was built. The original name, Tarboro Colored High School, was changed to W.A. Pattillo in 1943 to honor its principal at the time. The current name of the school is Pattillo Middle School. The auditorium was financed by four African American residents from the community in East Tarboro.
Images
This is the new Pattillo Middle school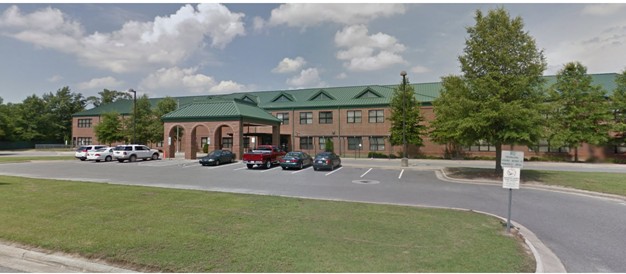 This is the old W.A. Pattillo High School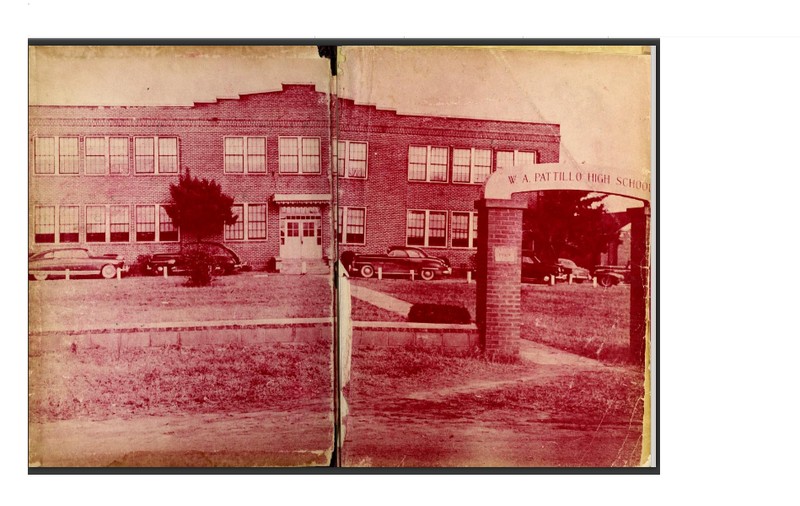 Backstory and Context
In 1907, under the leadership of Mr. William A. Perry, the Tarboro Colored School was standardized. It was one of the original Rosenwald Schools in Edgecombe County. The schools first eighth grade graduation for Negroes in Tarboro was held in 1924 under the appointed principal W. A. Pattillo. A new building with seventeen rooms was added in 1931 to meet demands of the growing colored population at Tarboro Colored School.

Some of the subjects taught were Health and PE, Algebra, and English. The school started a football team in 1933, a marching band, and a girls and boys basketball team in 1947. In 1946, W. H. Pattillo, son of W. A. Pattillo, was appointed as principal after his father's retirement. The school added the twelfth grade building in 1949. With the help of government and state aid the school built vocational and science buildings from 1950-1953. The high school gained a new building with nine classrooms, a commercial department, and a library with a full time librarian and teacher in 1955.

R. H. Cherry was appointed as principal in 1960 when W. H. Pattillo resigned. Historically the school was fully integrated into the public school system in 1970. The W. A. Pattillo Alumni Association was formed in 1982. Mrs. Diane Kent was principal from 1984-1989. Then Mr. Raymond Privott was promoted to principal. By early May 1991 air conditioning was finally installed in the fourth grade building. Under superintendent Mr. David Bryant, and the complete merger of Tarboro City schools with Edgecombe County Schools in 1994, the Pattillo School philosophy of helping and guiding students remained the same. Mr. Timothy Pittman was promoted as principal in 1995.

The school was rebuilt after flooding in 1999 and is now W. A. Pattillo Middle School. The schools principal is Lauren Lampron and the assistant principal is Rashard Curmon. The principal resident is Mary Bridgers. Currently the middle school contains grades six through eight.


Sources
Coffield, Peggy B. Pattillo School. Library archieves. 28 Feb. 1996

Knight, C. Rudolph, Lawrence W.S. Auld, Ph.D. The Education of a Generation: The Rosenwald Schools and Other African-American Schools in Edgecombe County, A Preliminary Report. Perry-Weston Institute, 2012.Print.



Additional Information