Wyckoff-Bennett Homestead
Introduction
The Wyckoff-Bennett Homestead was built around the year 1766 in what is today Brooklyn, New York. The property consists of a Dutch farmhouse and barn. The rectangular farmhouse is a story and a half tall, and it is one of the only remaining Dutch farmhouses left in New York City, leaving with us an example of what Dutch colonial farmhouse architecture was like. The house was named a landmark site by the city of New York in 1968, and it was placed on the National Register of Historic Places in 1976.
Images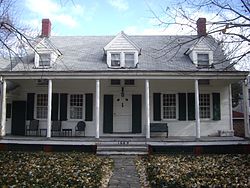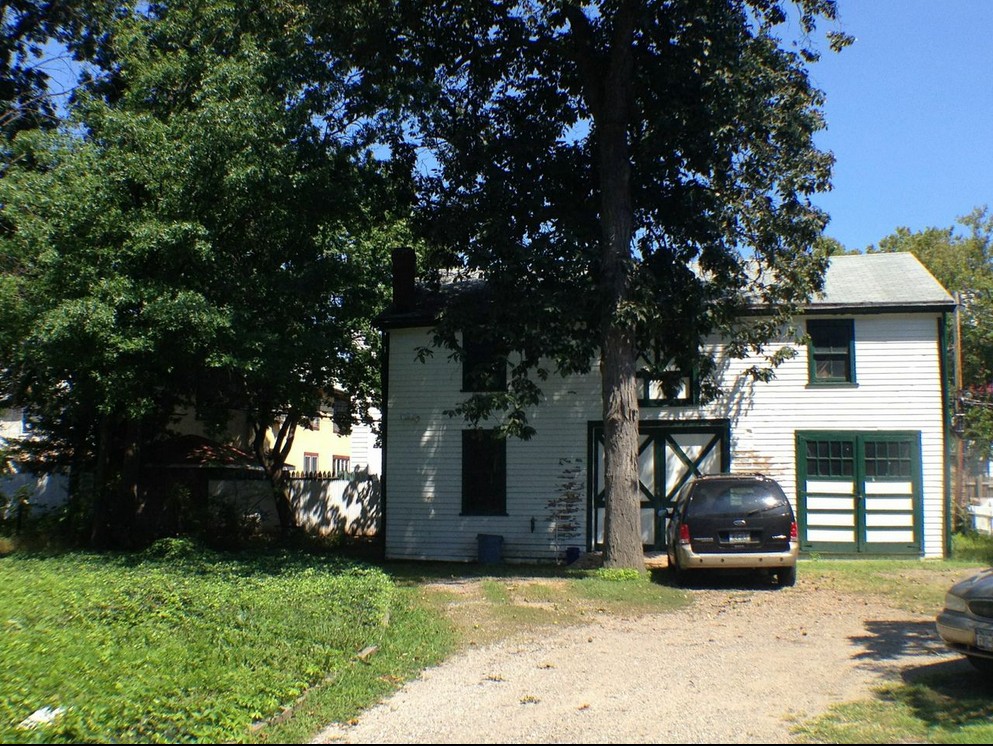 Backstory and Context
Built around the year 1766, the Wyckoff-Bennett Homestead is an 18th-century example of Dutch colonial architecture. The house is rectangular in shape and one and a half stories tall. It sits on a half-acre lot that consists of the house, a white picket fence, and a barn. Even after years of wear and tear, the house remains in pristine condition. In the 1890s, due to the addition of roads in the area, the house was turned to face west instead of south so that part of it didn't have to be demolished for the roads to be built.

Over the course of its life, the house has changed families twice with a total of three different families living in the house. The Wyckoff family, who built the home, lived in it until 1835. That year, Cornelius W. Bennett purchased the home, along with the nearly 100 acres that surrounded it. The Bennett family used the property for farming for much of the 19th century. The house remained in the Bennett family until 1983, when the Mont family, Annette and Stuart, bought the home for $160,000. Though the Mont family intended to sell the property to New York City when they passed away, the deal fell through, so the Mont's plan to pass the home onto their children instead.

During the American Revolution, the homestead was occupied by Hessian forces stationed in the area. They used the property as quarters for their officers, who were hired by the British to help them combat the colonists. The name of two Hessian officers, Toepfer Capt. of Regt. de Ditfurth and M. Bach Lieutenant Hessen Hanau Artillerie, are carved into the windowpanes. Because of the home's lengthy life and rich history, it was designated a New York City landmark in 1968 and given a place on the National Register of Historic Places in 1976.

Sources
Blumenthal, Ralph. "A Prewar Home, to Say the Least." New York Times. 1/29/10. Accessed Web, 8/4/17. http://www.nytimes.com/2010/01/31/nyregion/31house.html.

"Wyckoff-Bennett Homestead." NYC Government. Accessed Web, 8/4/17. http://s-media.nyc.gov/agencies/lpc/lp/0173.pdf.

Ditta, Joseph. "And Then There Were Ten: Brooklyn's Landmarked Dutch Houses." New York Historical Society Museum & Library. 6/8/16. Accessed Web, 8/4/17. http://blog.nyhistory.org/brooklyns-landmarked-dutch-houses/.


Additional Information