Ascenzi Square
Introduction
Ascenzi Square is a small park in Williamsburg, on the corners of Metropolitan Ave, N. 4th St and Roebling St. It was built to honor Joseph and William Azcenzi, two brothers who were killed in World War I. The two of them lived with their family in Williamsburg. The Square was designated on March 29, 1939, by City Council.
Images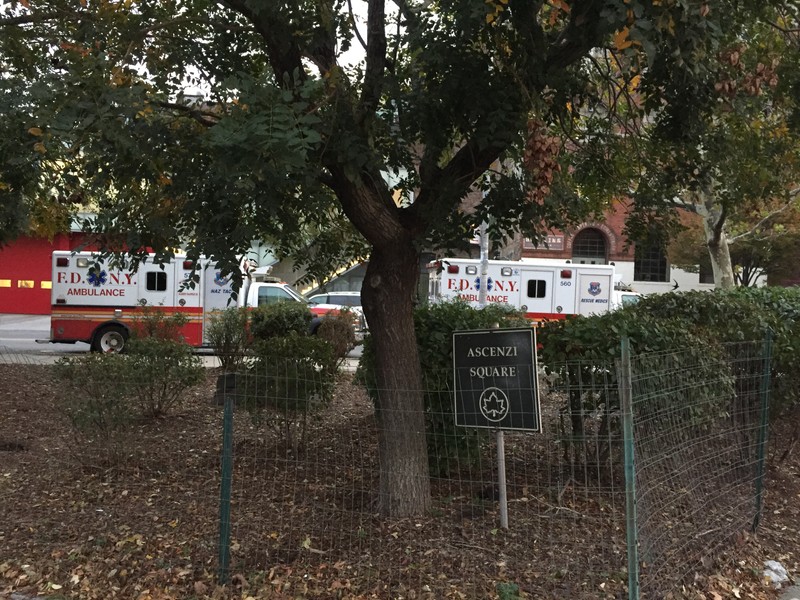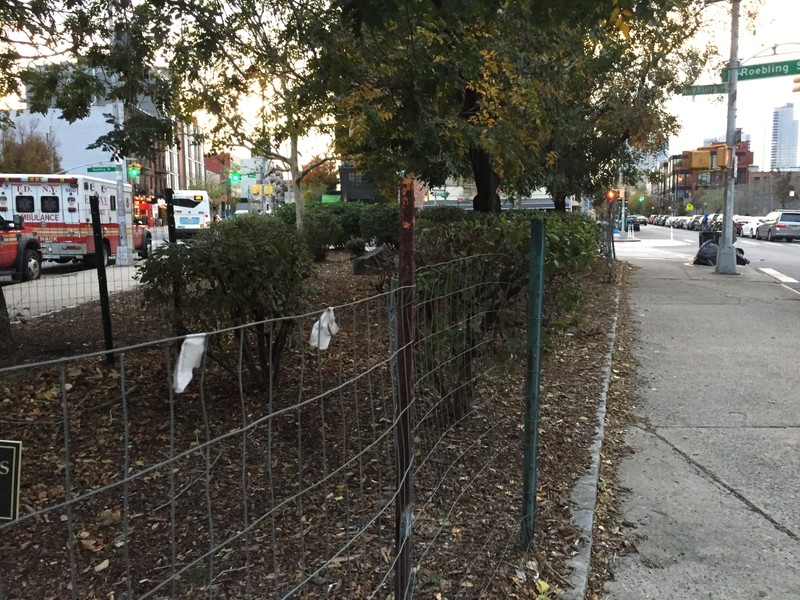 The telegram announcing the death of Pvt. Joseph Ascenzi. April 4, 1919. (.)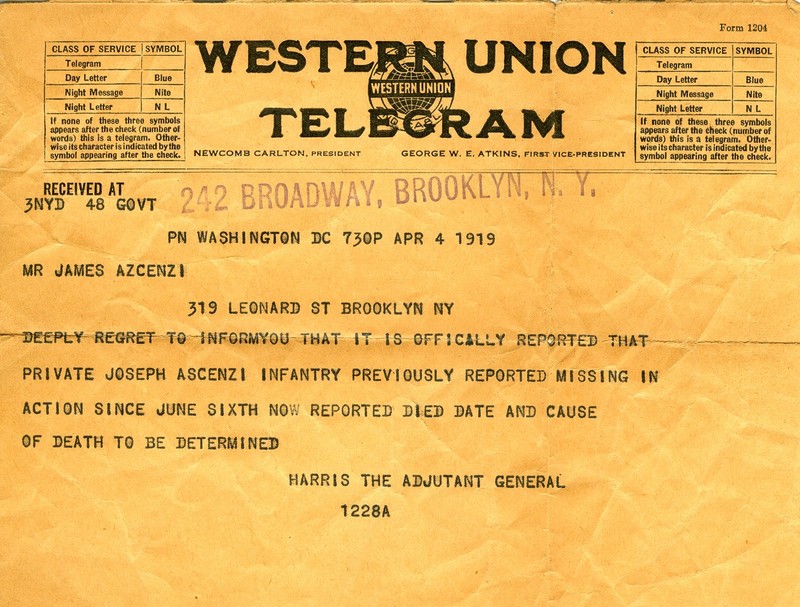 Backstory and Context
Joseph, William and Charles Ascenzi were soldiers who, along with a fourth brother, fought in the United States Army in World War I.1 2 Joseph and William were killed in action.1 The two other brothers both survived the war, later dying in France and Mexico, respectively.2 Charles, the youngest of the four, was only 17 when he enlisted and falsified his age in order to fight.2
James Ascenzi, presumably the father of the family, was informed of his son Private Joseph Asenczi's death via telegram from Washington, D.C. on July 6, 1918. Joseph had been reported missing in action on June 6. The telegram was sent by one Adjutant General McCain.2  It wasn't until almost a year later -- April 4, 1919 -- that James received official notice of Joseph's death. He received this again via a telegram sent by Adjutant General Harris.2
Following the deaths of the Ascenzi brothers, the local American Legion Post, 1204, was renamed the Ascenzi Post.1  Then, in 1938, City Council requested the renaming of the triangle park located at the intersections of Metropolitan Ave., N. 4th St. and Roebling St. The triangle was designated Ascenzi Square on March 29, 1939.1 
In 2015, Marion Ascenzi Duckworth Smith, a photographer and Charles' daughter, curated an exhibit on the Square and on her family at the City Reliquary Museum. A Williamsburg native herself, Duckworth turned 75 that year.2 The exhibit offered a chance for residents to explore the history of the area as well as its involvement in World War I.
Sources
1 https://www.revolvy.com/main/index.php?s=Ascenzi%20Square
2 http://greenpointnews.com/2015/09/03/exhibit-to-showcase-the-secret-wartime-history-of-a-forgotten-w...
Image Sources
Enzo De Palma (November 1, 2017)

Enzo De Palma (November 1, 2017)

Enzo De Palma (November 1, 2017)

Warerkar, Tanay. "Exhibit to Showcase the Secret Wartime History of a Forgotten Williamsburg Park," Greenpoint News, September 3, 2015

Additional Information