Freedom Triangle, Brooklyn World War I Monument
Introduction
Freedom Triangle is located between the busy avenues of Bushwick and Mytrle in the heart of the bustling borough of Bushwick in NYC. The monument commemorates the Brooklyn soldiers who lost their lives while serving overseas in the First World War.
Images
The entrance within to the triangle garden.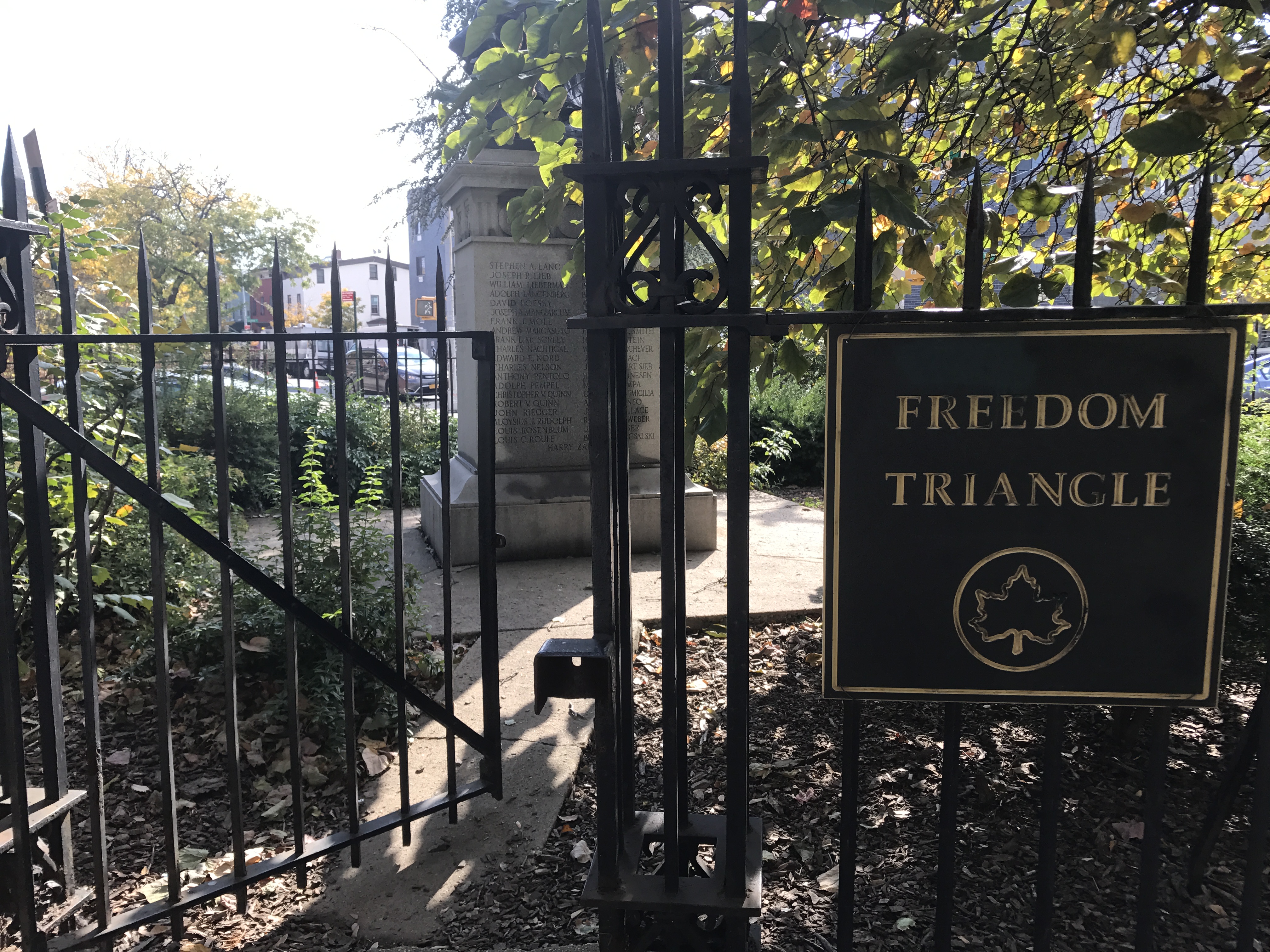 The Statue and lists of names near below the train track.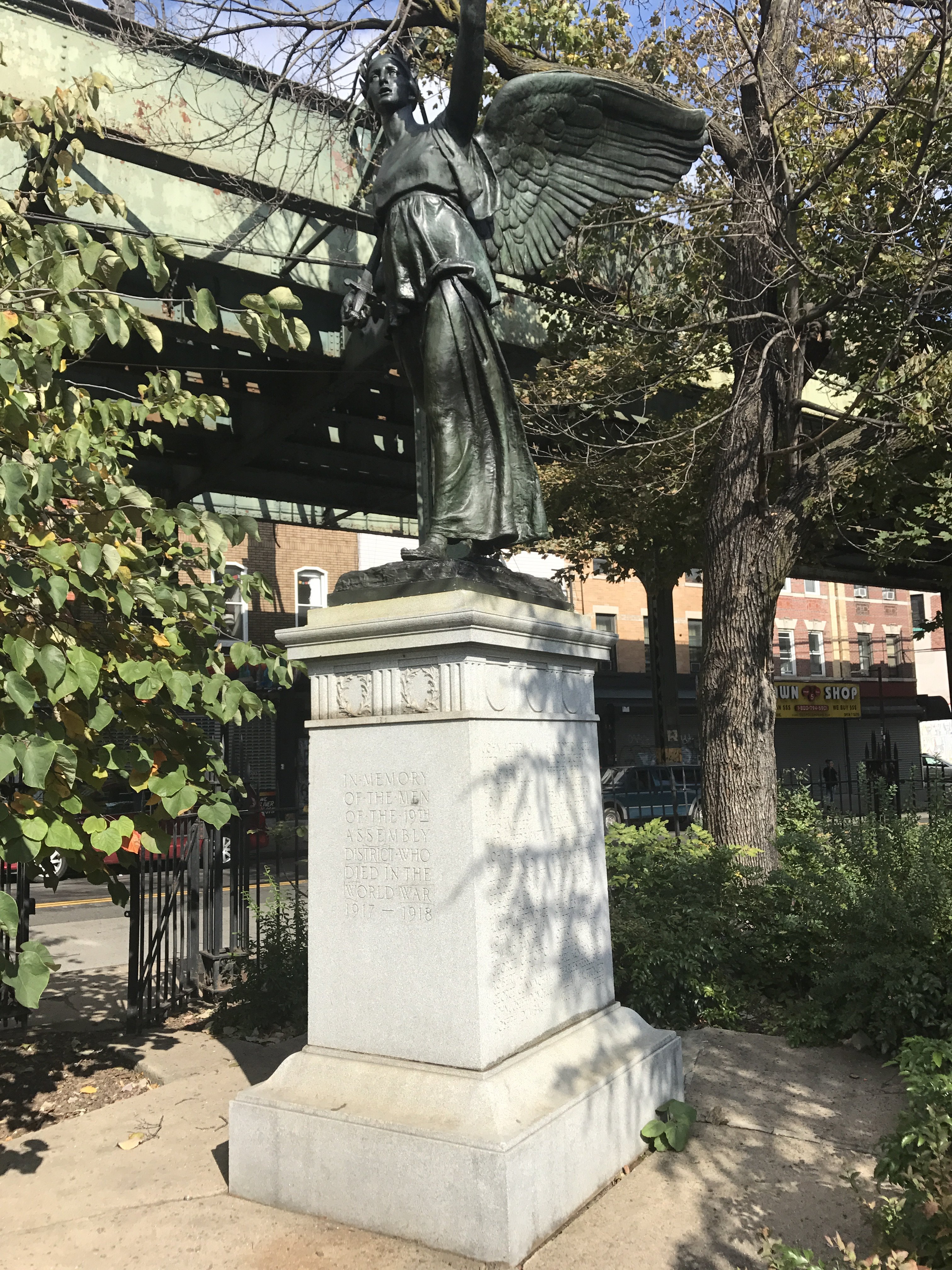 The author with the statue for size comparison.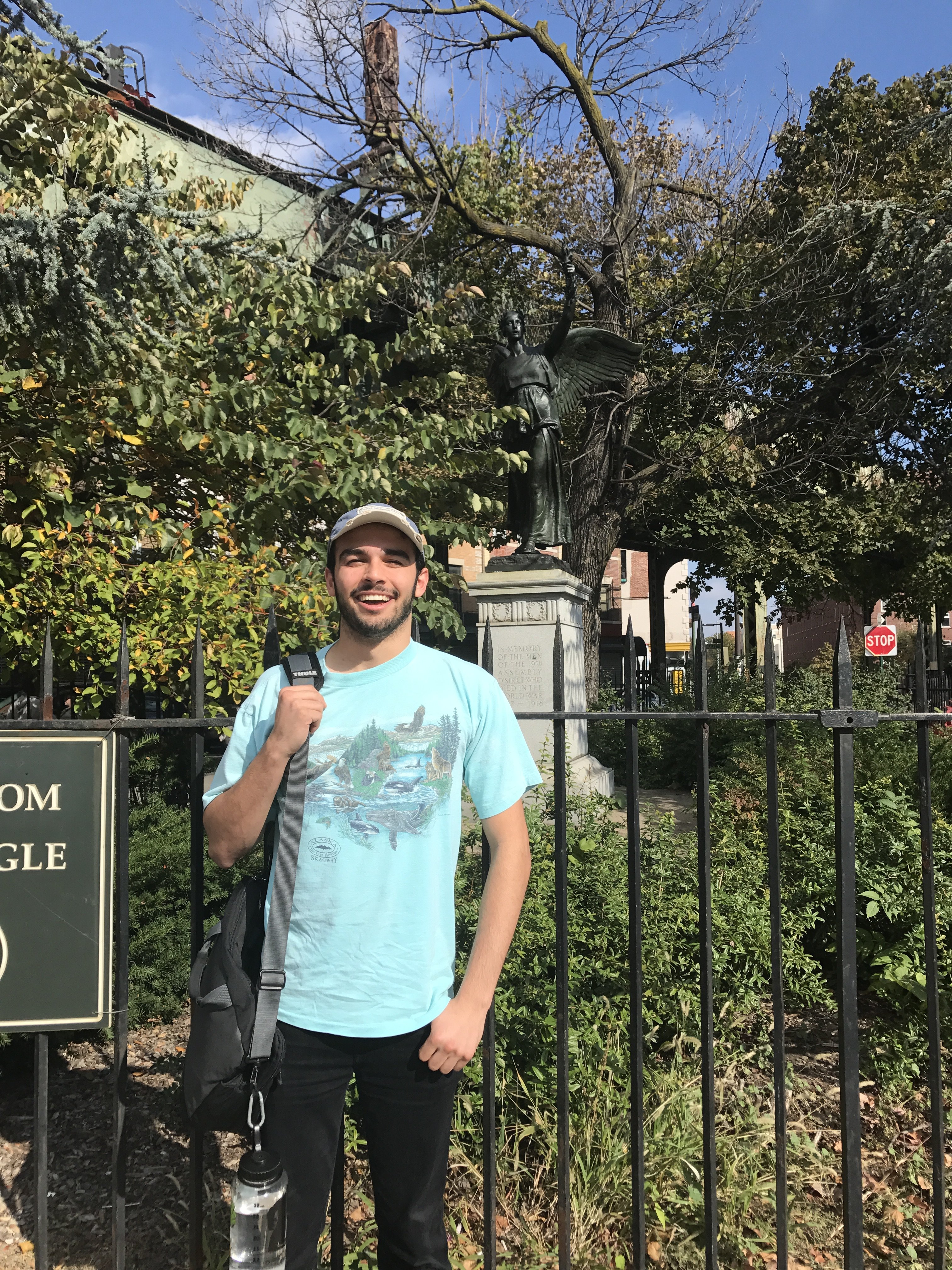 Backstory and Context
The Freedom Triangle memorial features a statue and its pedestal within a patch of trees and bushes in otherwise concrete section of Brooklyn. The monument commemorates the soldiers native to this borough who lost their lives fighting in Europe during the First World War. Approximately ten percent of the soldiers who served in the US Army came from the state of New York. Men from Nassau and Suffolk counties account for 347 casualties, and a few dozen of these men are listed on the Freedom Triangle pedestal. 
New York also served a wider logistical role during the war. Being the United State's chief port in the Atlantic across from the European theater, New York's shipping networks were responsible for much of the maritime supply lines. New York is also the port city where many of the soldiers embarked from and returned, including the thousands of coffins for which the Freedom Triangle commemorates those who lost their lives from the sprawling borough. 
Sources
http://search.ancestry.com/search/db.aspx?dbid=3030
https://www.google.com/amp/s/mobile.nytimes.com/2017/07/28/nyregion/revolutionary-war-wwi-nyc.amp.ht...
http://data.newsday.com/long-island/data/history/world-war-i-deaths/
Image Sources
Alex Raphael (November 2, 2017)

Alex Raphael (November 2, 2017)

Anonymous (November 2, 2017)