Belvedere Castle
Introduction
Belvedere Castle was designed in 1867 by Calvert Vaux, who was the Central Park designer and architect at the time. The Castle was designed in a Gothic style with Romanesque features to be a Victorian Folly, which means it originally had no function other than being an ornament for Central Park. Further improvements were made to the Castle in 1919 when the Central Park Observatory was moved there by the United States Weather Bureau. The Castle is still used today to record data for the Weather Bureau, but it was converted in 1983 to serve mainly as a visitor's center for guests to Central Park.
Images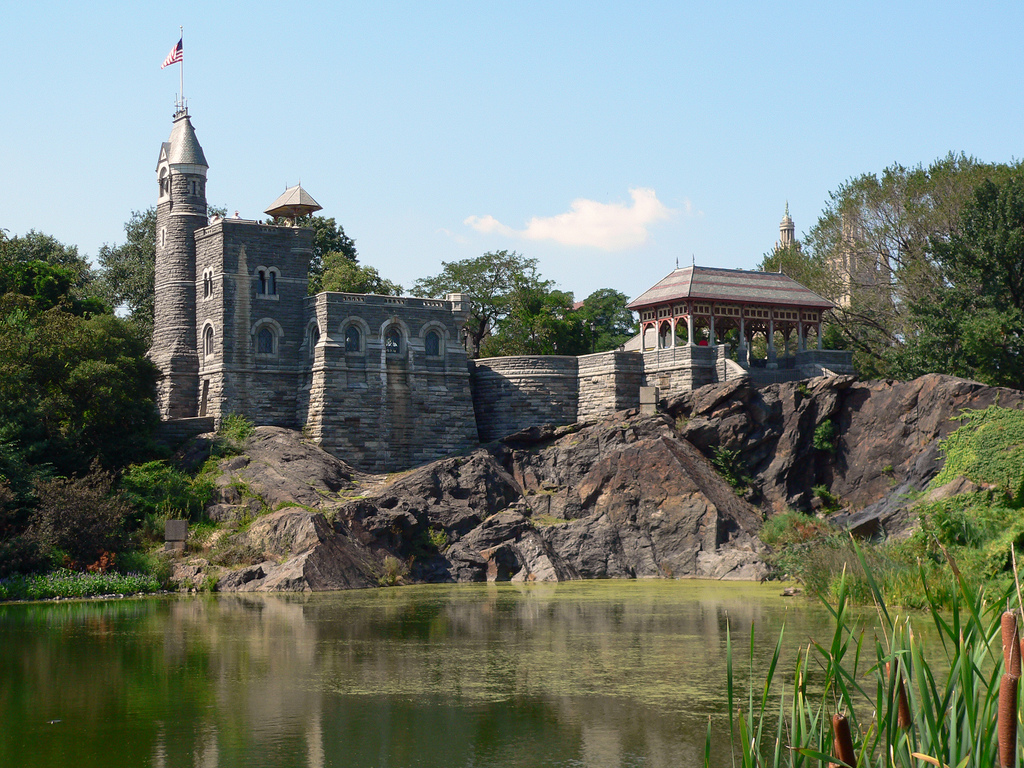 View of Central Park from Castle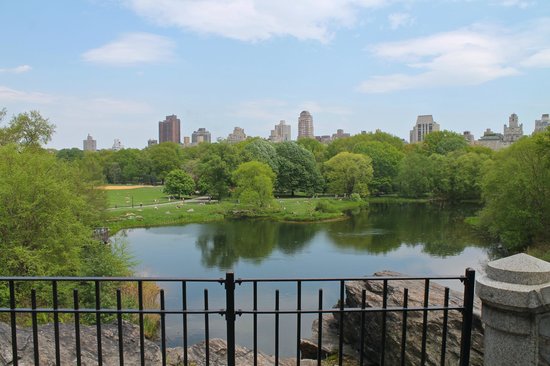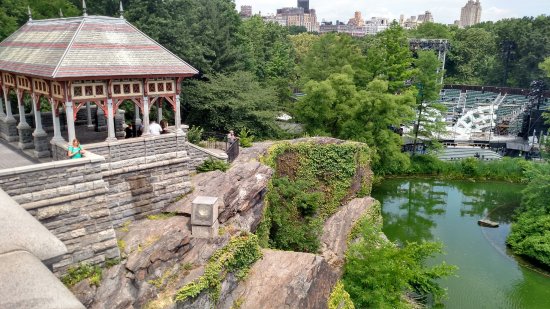 Backstory and Context
Belvedere Castle is located in Central Park in New York City. The Caste was designed in 1867 by Calvert Vaux. Vaux was a British architect who won a competition in 1857 to design Central Park with his partner, Frederick Law Olmsted. Ten years later, Vaux was put in charge of designing Belvedere Castle, which was to serve as a Victorian Folly. A folly was meant to serve no real purpose. Instead, a folly was a decoration for the park, to be admired for its beauty. Vaux's design did just that, as he incorporated elements of both Gothic and Romanesque architecture into the Castle, which had no windows or doors when it was first built.

The Castle continued to serve no significant function until 1919 when the United States Weather Bureau started using the Castle to record weather data for Central Park since the Castle sat elevated above the Park. The weather for Central Park was recorded on Fifth Avenue and 64th Street prior to the move. To better prepare the Castle for weather observation functions, doors and windows were added and offices were built inside the Castle. The Weather Bureau still uses the Castle to record weather data today, though most of it is automated and the offices have been moved elsewhere since the 1960s.

After the Weather Bureau left, the Castle was neglected for a time, and it fell into disrepair by the 1980s. However, in 1983, the Central Park Conservancy stepped in to renovate the Castle and turned it into a visitor's center with a new turret and rebuilt pavilions. An observatory, known as the Henry Luce Nature Observatory, was added in 1996. The Observatory includes nature exhibits and bird-watching tools.
Sources
"Central Park Highlights." NYC Parks. Accessed Web, 12/7/17. https://www.nycgovparks.org/parks/central-park/highlights/11956.

"Belvedere Castle." Central Park. Accessed Web, 12/7/17. https://www.centralpark.com/things-to-do/attractions/belvedere-castle/.

"Belvedere Castle." Central Park Conservancy. Accessed Web, 12/7/17. http://www.centralparknyc.org/things-to-see-and-do/attractions/belvedere-castle.html.

"Calvert Vaux." The Cultural Landscape Foundation. Accessed Web, 12/7/17. https://tclf.org/pioneer/calvert-vaux.

Additional Information