The Confucius Plaza and the Statue of Confucius
Introduction
The Confucius Plaza is a gigantic federally subsidized housing project. It was completed on the corner of Bowery and Division streets in 1976. This brown brick tower complex in Chinatown was the first major public-funded housing project built for Chinese use. The 44- story arc contains 762 apartments, the Yung Wing Public School, shops, community space and a day-care center. In front of the apartment complex sits a statue of the famous philosopher. A gift from the Chinese Consolidated Benevolent Association in 1976, the statue features Confucius' sayings in both Chinese and English.
Images
Photo 1_ The Confucius Plaza and the Statue of Confucius (via Google Map)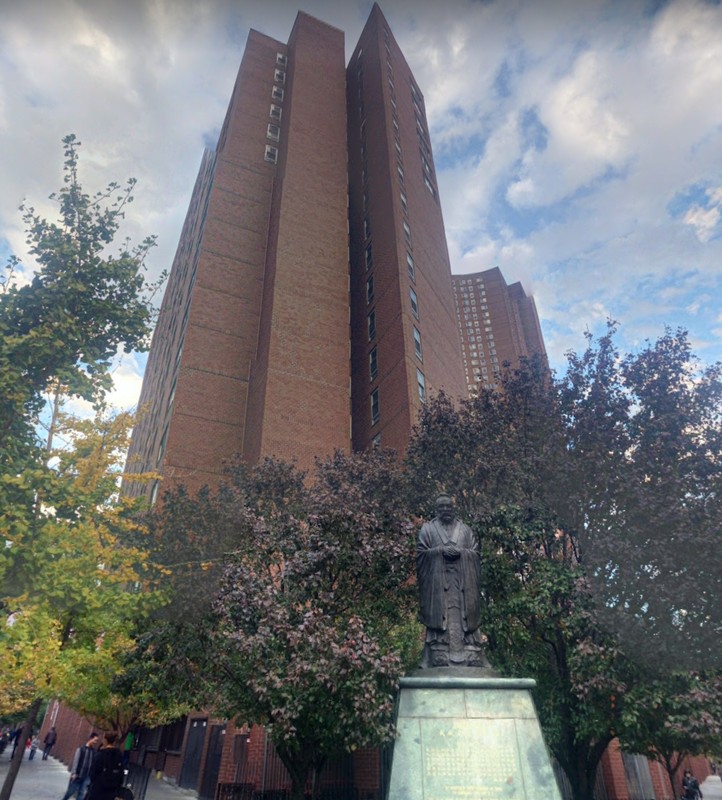 Photo 2_ The Statue of Confucius. Courtesy of Alex Cournoyer.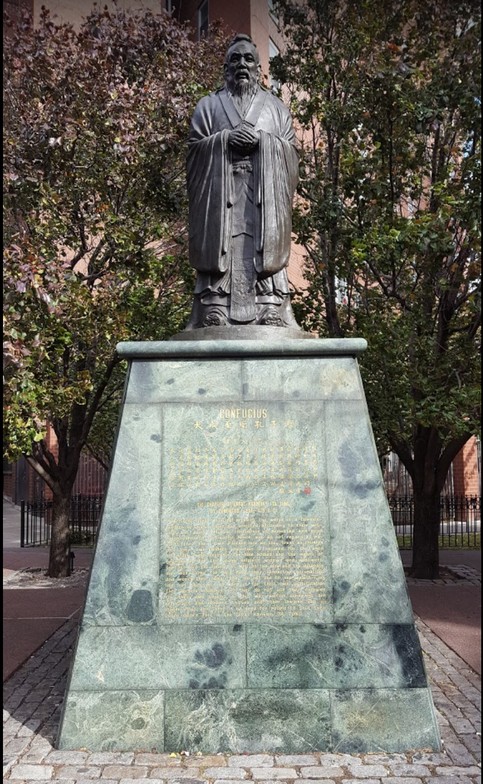 Photo 3_ The Confucius Plaza Apartment Building in Chinatown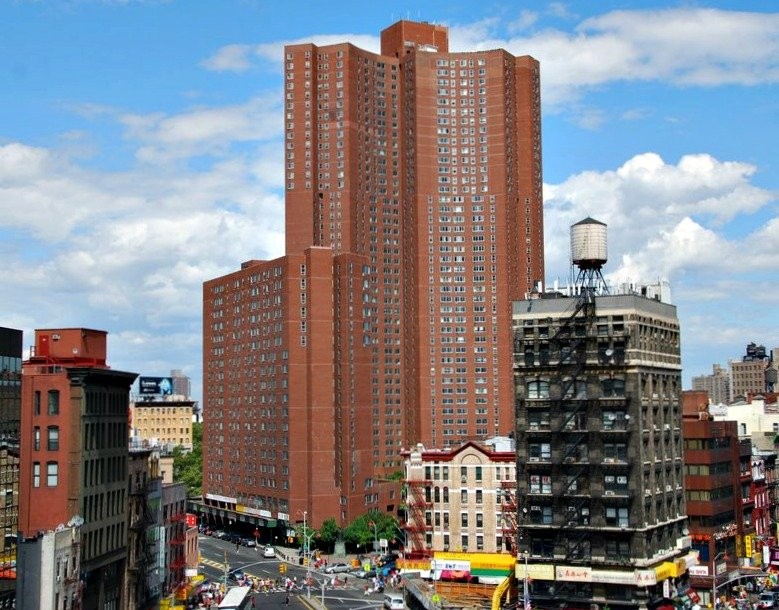 Backstory and Context
Confucius Plaza is Chinatown's largest housing project, with 762 mostly moderate-income cooperative units, 10 percent of which are low-income. The $35-million project was mainly funded by the Mitchell-Lama program of New York State, with additional federal, municipal, and private-sector support.[1]
In 1974, Confucius Plaza began construction. Initiated by a Chinese American store owner named Kumshui Stephen Law, who organized a development group through word of mouth and the use of Chinese-language newspapers, the project became the center of a significant protest led by Asian Americans for Equal Employment (AAFEE), who decried the lack of Chinese or Asian American construction workers. Later, joined by a host of other Chinatown organization, as well as citywide minority workers' groups including the Black and Puerto Rican Coalition, the AAFEE's demonstrations led to the hiring of roughly 40 Asian American workers and the addition of a multitude of community and commercial facilities to the complex.[2]
In front of the complex, the 15-foot bronze statue of Confucius, the Chinese philosopher, is one of the most visited landmarks in Chinatown. Sculpted by Liu Shih, the statue was presented by the CCBA as a token of appreciation, and to commemorate the U.S. bicentennial. At its base, a Confucian proverb is inscribed aside an American flag, praising a just government with remarkable leaders of wisdom and ability.[3]
Sources
[1] Jan Lin, Reconstructing Chinatown: Globalization and Community (Minneapolis: The University of Minnesota Press, 1998), 134.
[2] http://peoplesguidetonyc.blogspot.com/2009/12/confucius-plaza.html
[3] Lindsay Damast, http://nymag.com/listings/attraction/confucius_plaza/
Source of Photo 2: https://goo.gl/maps/smjqH7FgkzJ2
Photo 3: http://stuarte.co/2014/confucius-plaza/