Lt. Gov. Samuel Price House
Introduction
This stately home sits on a large lot shaded by old maple trees. The two-story brick house and cut-stone foundation were built in 1840 and purchased soon thereafter by Samuel Price. Nearly square in plan with a hipped roof, the house has some Greek revival elements, six chimneys, and the visitor enters through a massive forty-eight inch wide door. Of particular interest are two octagonal brick buildings on the east side that were originally used as a bathhouse and smoke house. The house was listed on the National Register of Historic Places in 1975.
Images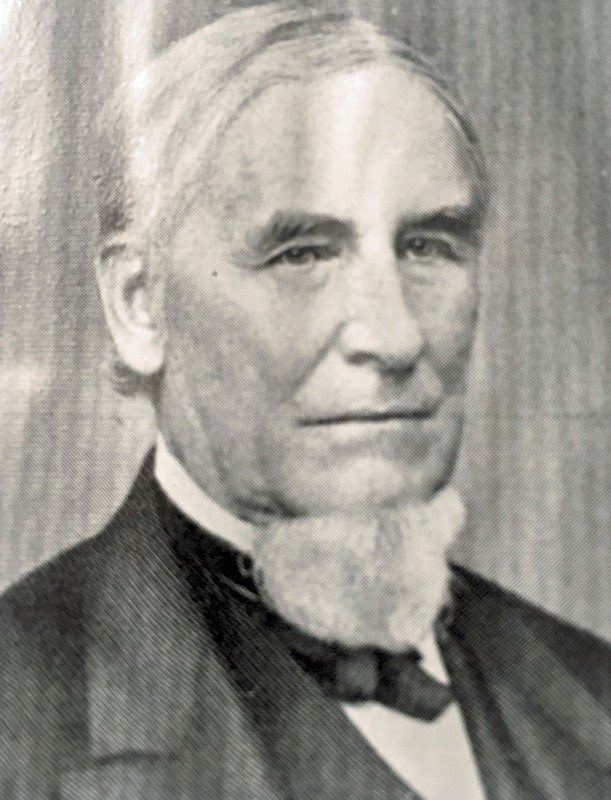 Samuel Price House, 2018.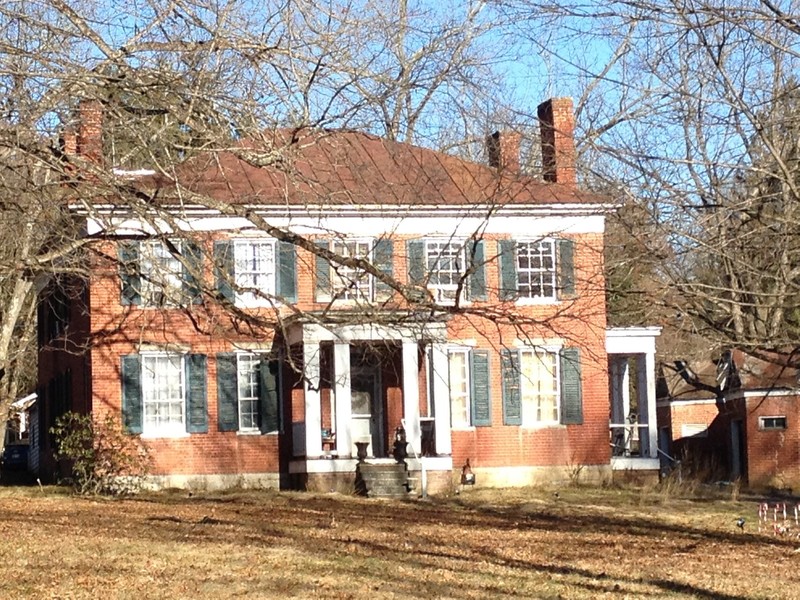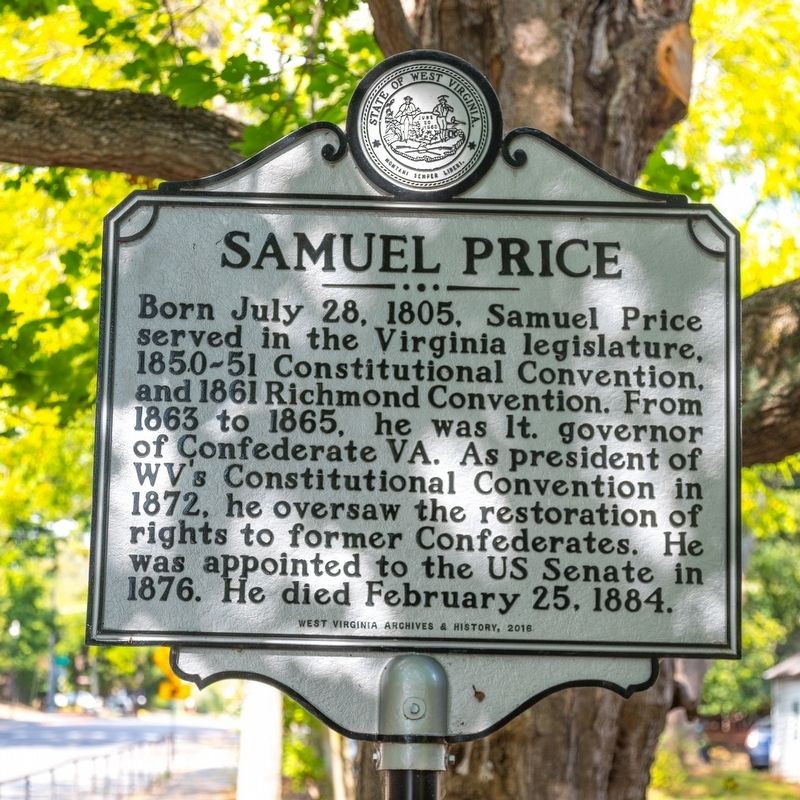 Backstory and Context
Samuel Price studied law in Kentucky and was admitted to the Virginia Bar in 1832. He practiced law in Nicholas County, VA, and served in the Virginia House of Delegates, 1834-1863, representing Nicholas and Fayette Counties. In 1837, he married Jane Stuart, granddaughter of Greenbrier County pioneer, Col. John Stuart. 
Price moved to Lewisburg, VA, and was elected to the Constitutional Convention in 1850 representing six counties, including Greenbrier. He was elected Lt. Governor of Virginia in 1863. 
In 1871, he was elected a delegate to the West Virginia Constitutional Convention, becoming its president. In 1877, he was appointed U. S. Senator to fill the unexpired term of Senator Allen Caperton of Monroe, County. He died in 1884 and is buried in Stuart Manor, a few miles south of Lewisburg. The Price home continues to be occupied by his decedents. 
Sources
Historical Booklet Greenbrier County 160th Anniversary 1778-1938. 
Rice, Otis K. A History of Greenbrier County. Lewisburg, WV: Greenbrier Historical Society, 1986.
Woods Dayton, Ruth. Lewisburg Landmarks. Charleston, WV: Education Foundation, Inc., 1957.
Woods Dayton, Ruth. Greenbrier Pioneers and Their Homes. Charleston, WV: WV Publishing Company, 1942.
Image Sources
"Samuel Price." The Historical Marker Database. Accessed September 21, 2020. https://www.hmdb.org/m.asp?m=140698.

Additional Information