First Bedford County Courthouse
Introduction
Founded in 1754, New London was the first county seat for Bedford. The courthouse was located at the intersection of what is today Town Fork and Alum Springs Road, at the center of the once bustling center for trade and travel in colonial Virginia. The courthouse and jail, neither of which survive, were constructed on Lot 10, which is designated today by a Virginia Historical marker. In 1791, Bedford County was divided and Campbell County was formed. The Bedford County seat relocated and the court was later moved to the new the town of Liberty, later renamed Bedford. This courthouse was the site of Patrick Henry's famous "beef speech," delivered her as part of the Johnny Hook trial in 1784.
Images
An early sketch of the original courthouse. Friends of New London library. Used by permission.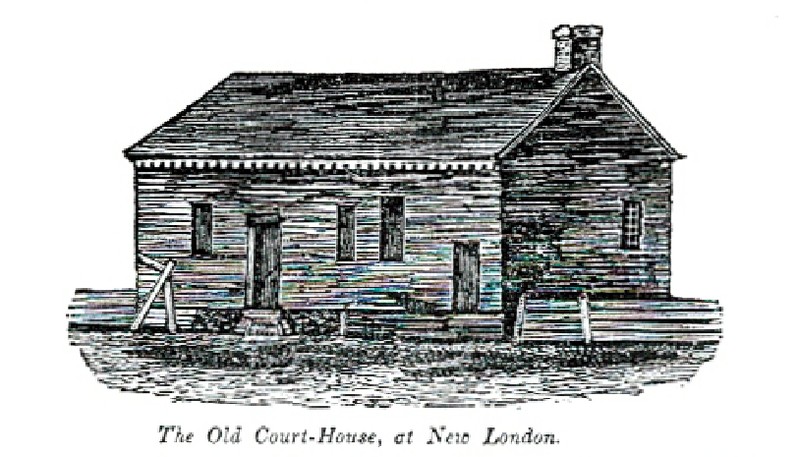 Original town plat. Published in Daisy Read, _New London Today and Yesterday_. Used by permission.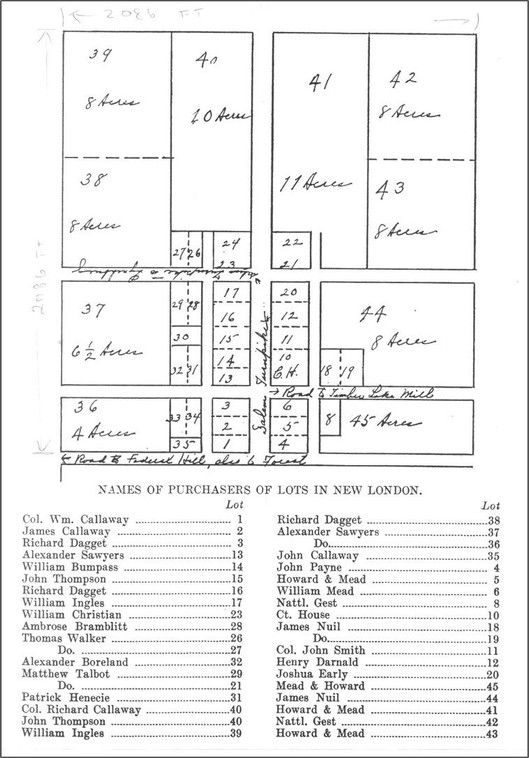 Backstory and Context
[additional information forthcoming]
Sources

Hendricks, Christopher E.. The Backcountry Towns of Colonial Virginia. Knoxville: University of Tennessee Press, 2006.
Henry, William Wirt. Patrick Henry: Life, Correspondence and Speeches. New York:Charles Scribner's Sons, 1891.
Read, Daisy I. New London Today and Yesterday. Lynchburg, VA: J.P. Bell Company, 1950.
Siddons, James. The Spirit of New London Academy. Bowie, Maryland: Heritage Books, Inc., 1994.


Additional Information