Topeka's historic Mexican American Oakland Neighborhood
Introduction
The Oakland neighborhood of Topeka (not to be confused with Oakland, CA) is an outstanding tight-knit place with unique looks and lifestyle. This Mexican American enclave is home to Mexican-style bakeries, restaurants, bilingual churches, and the former Guadalupe school, thus, blending the best of Kansan and Mexican cultures. The neighborhood has beautiful murals by leading artists Maria Guzman and Jamie Colon. According to Arts Connect Topeka,
Images
A colorful Mexican-American themed mural shares its location with the famous Panaderia Reynolds.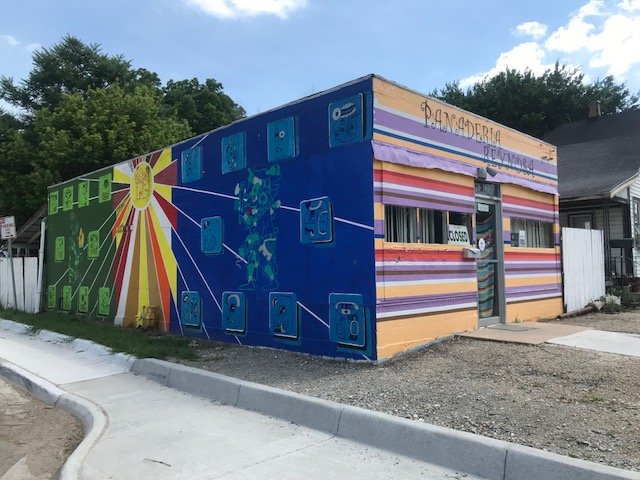 Mural collaboration between Maria Guzman and Jamie Colon at the Topeka's historic Mexican American, Dutch, and German neighborhood.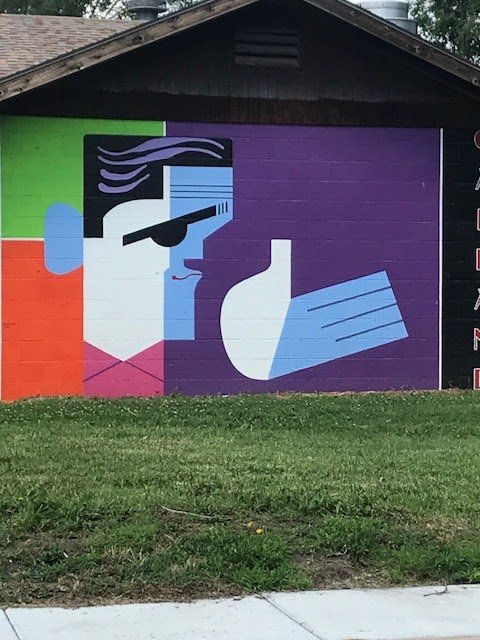 By Sarah Plake | Posted: Fri 6:45 PM, Jun 07, 2013 | Updated: Fri 6:50 PM, Jun 07, 2013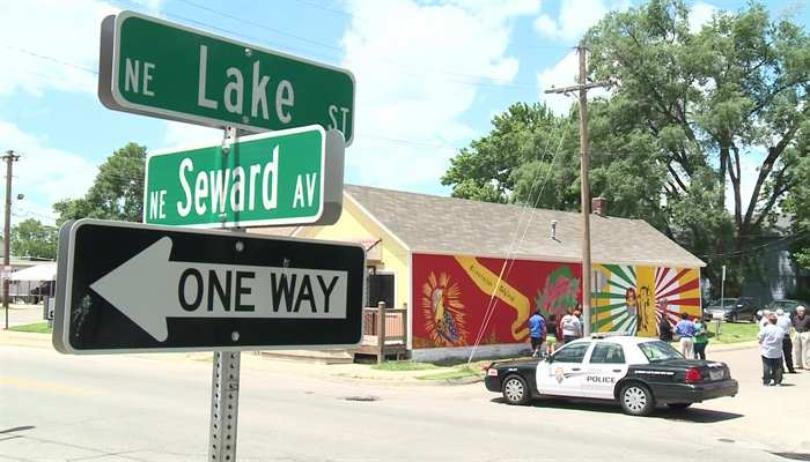 Backstory and Context
"These murals, located at the corner of Seward & Lake in the Oakland neighborhood were completed in the summer of 2013. Artists Maria Guzman and Jamie Colon completed their pair of works which represent family, neighborhood, culture and connectedness. Thanks to the Burlington Northern Santa Fe Foundation, the Kansas Creative Arts Industries Commission and a long list of individual supporters who made this project a reality."
In the Oakland neighborhood of Topeka, KS, residents most commonly identify their ethnicity or ancestry as German (30.3%) or Mexican (17.1%). However, some residents report English roots (14.2%), and also some Irish ancestry (10.2%), along with some Dutch ancestry residents (3.9%), among others.
Some important buildings in Oakland include El Centro de Topeka, a Puerto Rican restaurant called El Criollo Montañez Restaurant, the Santa Fe shops, the historic Santa Fe train tracks, the Oakland Community Center and more.
Spanish Translation/Traducción en Español
El vecindario de Oakland en Topeka (no debe confundirse con Oakland, CA) es un sitio sobresaliente y acogedor con un paisaje y estilo de vida único. Este espacio méxico-americano es el hogar de panaderías mexicans, iglesias bilingües y la abandonada escuela Guadalupe lo cual mezcla lo mejor de las culturas kansanianas y mexincanas. El vecindario tiene bellos murales hechos por los artistas, María Guzman y Jamie Colon. De acuerdo a Arts Connect Topeka,
"Estos murales localizados en la esquina de las calles Seward y Lake en el vecindario de Oakland fueron completados en el verano del 2013. Los artistas María Guzman y Jamie Colon completaron este par de trabajos los cuales representan la familia, el vecindario, la cultura y la conexión. Gracias a la Fundación Burlington Northern Santa Fe, la Comisión de Kansas Creative Arts Industries y una larga lista de apoyadores individuales que pusieron hacer este proyecto realidad."
En el vecindario de Oakland en Topeka, KS, los residents mayormente se identifican étnicamente o de ancestros alemanes (30.3%) or mexicano (17.1%). Sin embargo, algunos residentes reportan tener raíces inglesas (14.2%), de ancestros irlandés (10.2%), así también como residentes con ancestros de holandés (3.9%).
Algunos edificios importantes en Oakland incluyen El Centro de Topeka, un restaurante puertorriqueño llamado El Criollo Montañez, las tiendas Santa Fe, los ferrocarriles históricos de Santa Fe, el Centro Comunitario de Oakland y mucho más.
Sources
http://artsconnecttopeka.org/oakland/
Additional Information