Footguard Hall
Introduction
The First Company Governor's Footguard was formed in 1771 for the purpose of protecting the Governor and General Assembly. The unit still exists, but today serves primarily a ceremonial purpose. The Footguard Building was not constructed until 1888, and because of its historical as well as architectural significance, the building was listed on the National Register of Historic Places in 1984.
Images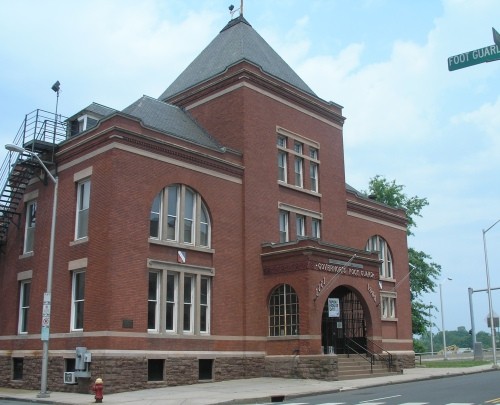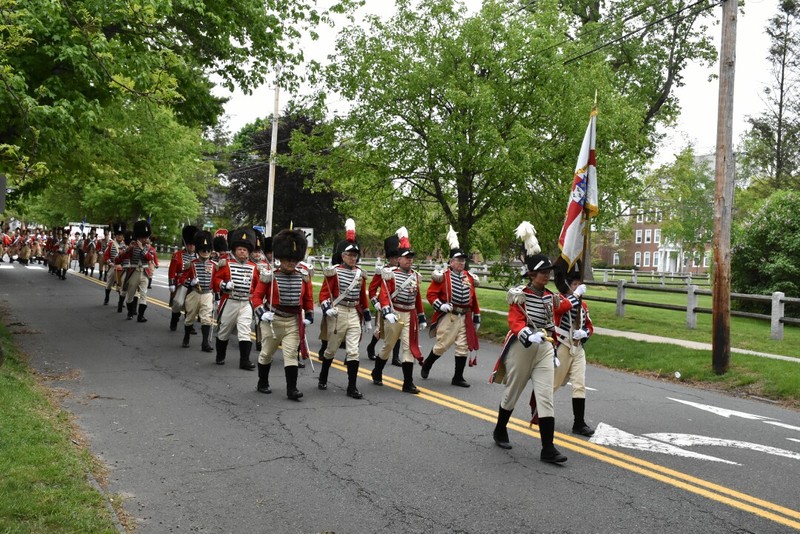 Backstory and Context
Established in October of 1771, the First Company Governor's Footguard is recognized as the oldest continually operating military unit in the United States. At the time, Hartford was isolated from other towns in Connecticut and travel was time-consuming and often dangerous. A number of young men in Hartford decided to form a select group to escort the Governor and colonial assembly on election day, which was often a raucous occasion in the colonies.

In 1777, the company joined the Continental Army to fight the British in the American Revolution, although it was not obligated to do so. Since that time, the company has been involved in every war in which the United States has been involved.

The Footguard Building is technically an armory, with a large open room known as a drill shed for its main space. The drill shed is surrounded by the second-floor balcony. The balcony is lined with wooden plaques commemorating the Guard's activities over the years, including escorting Lafayette, marching at the dedication of the Washington Monument, and participating in the funeral of former President Ulysses S. Grant.

The building was also used for public events until well into the twentieth century. It occupies a prominent location on High Street, a location which was even more prominent before the construction of I-84. Nowadays, the building houses a small museum which details the long history of the Footguard and is listed on the National Register of Historic Places.
Sources
Our History. Governor's Footguard. . Accessed October 08, 2018. http://www.governorsfootguard.com/history/index.html.

Condon, Tom. Footguard Hall an Underused Asset Red Brick Hartford Armory Once a Thriving Social Venue. Hartford Courant. May 22, 2005. Accessed September 08, 2018. http://articles.courant.com/2005-05-22/news/0505220373_1_high-street-balcony-foot-guard-hall.