Upstairs Fort Hill-Patrick Calhoun Bedroom
Introduction
The northeast corner bedroom was potentially the bedroom of the Calhoun's second eldest son, Patrick Calhoun, named after his paternal grandfather. This room features a bright kimono wallpaper that has been reproduced from the original. There is an oil painting hanging above the fireplace that is a Madonna and Child painted by Thomas Green Clemson. He used his wife, Anna Maria, and his youngest daughter, Nina, as the models for the mother and child. The Clemsons purchased the mahogany sleigh bed while they lived in Europe. A unique, quilted coverlet with an appliqued floral decoration covers the bed. The oval French sewing cabinet is inlaid with mother-of-pearl, and the chest-on-chest would have been used as a linen press.
Images
Patrick Calhoun's Bedroom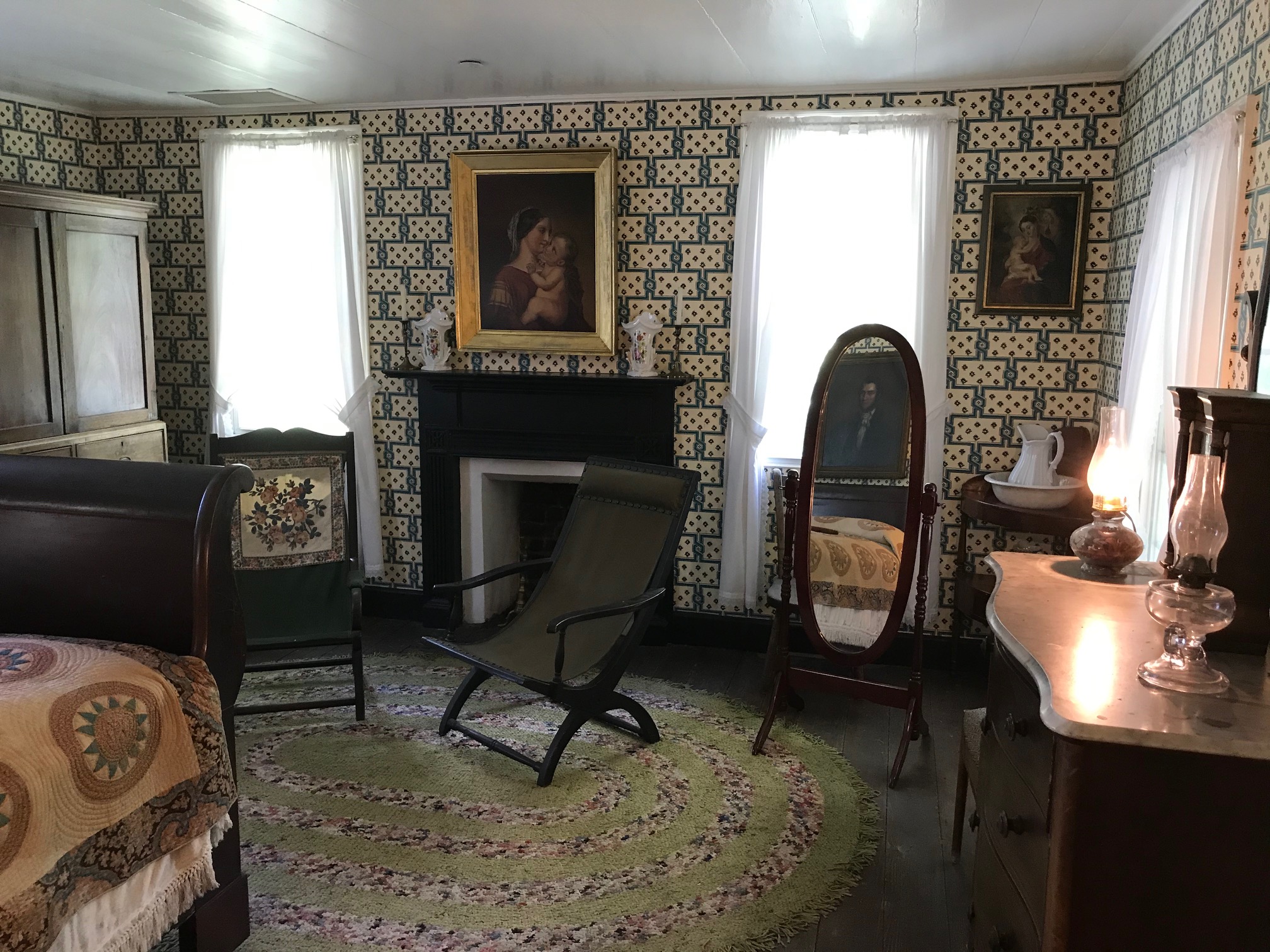 Marie Elizabeth Venning tintype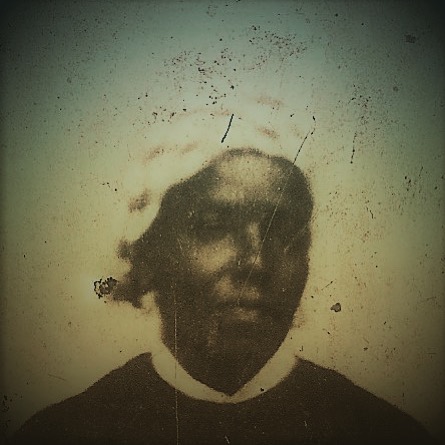 The Clemson's owned this European Sleigh Bed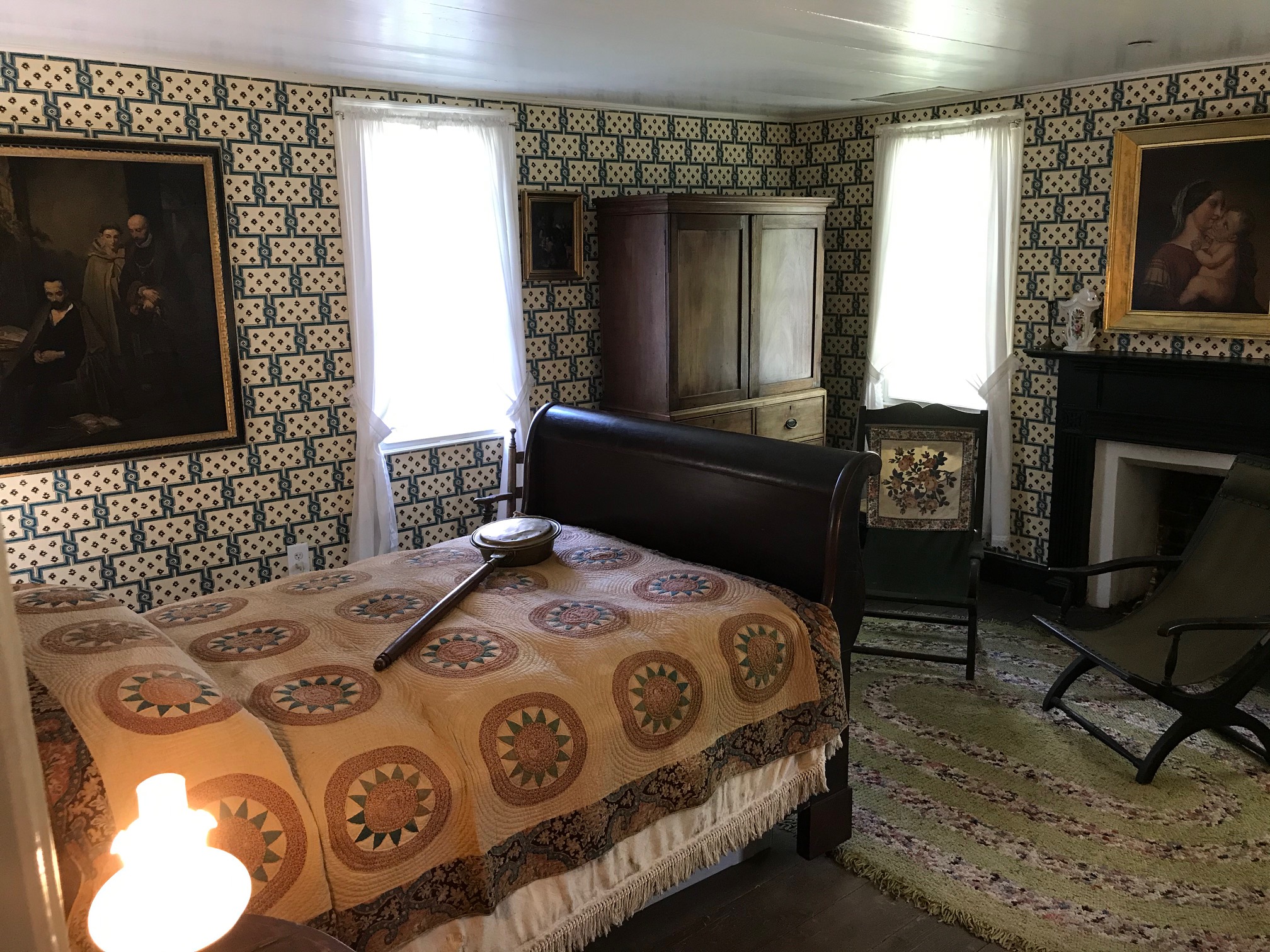 Backstory and Context
Patrick Calhoun:
Patrick graduated from West Point, serving as a major in the U.S. Army. He was also the brother that remained the closest to the Clemsons, as Anna documented in a letter to her daughter, Floride, right before her brother's death. Patrick never married, and he died from a lingering illness on June 1st, 1858. He was buried at St. Paul's Episcopal Church in Pendleton, S.C.
Marie Elizabeth Venning:
On December 29th, 1842, Marie Elizabeth Venning was born at Fort Hill just a few hours before Floride Elizabeth Clemson. Sometime before 1854, Marie was sent from Fort Hill by Floride Calhoun to receive "training" as a personal enslaved domestic worker. She was said to have learned French and German. When Maria returned to Floride Calhoun at her home in Pendleton, MiCasa, she became Floride Clemson's primary attendant after a medical procedure. When Floride Clemson married Gideon Lee, Marie moved with the couple of Carmel, NY as a lady's maid and seamstress. According to Floride Clemson's great-granddaughter's 1938 letter, Marie was a highly skilled seamstress.
After the the birth of Floride Isabella Lee, the Lees only child, on May 15th, 1870; Marie served as Isabella's nurse. When Floride Clemson Lee passed away on July 23rd, 1871, Marie became a surrogate mother to her one year old daughter. Marie left Carmel around 1879 and began working for the Rhett Family. She likely accompanied the Rhett family from Charleston to Mississippi and lastly Mobile, AL. Marie lived in Mobile until her death on March 18, 1915 and is buried in Magnolia Cemetery.
Sources
"Educational Resources | Clemson University, South Carolina," accessed May 21, 2020, https://www.clemson.edu/about/history/properties/ed.html.
"Historic Properties | Marie Elizabeth Venning: Tracing Her Footsteps to Tell Her Story," accessed June 22, 2020, https://blogs.clemson.edu/historic-properties/2020/06/19/marie-elizabeth-venning-tracing-her-footsteps-to-tell-her-story/.
"Historic Properties | Clemson University, South Carolina," accessed May 21, 2020, https://www.clemson.edu/about/history/properties/.
Image Sources
images courtesy of Fort Hill

images courtesy of Fort Hill

image courtesy of Fort Hill

Additional Information