Equinox Brewing
Introduction
Equinox is one of the newest additions to Fort Collins's rapidly expanding brewery market and opened in 2010. Their philosophy of making beer is to capture the essence of both traditional and non-traditional styles while providing a pub house location to socialize within the community.
Images
A picture of three of their most famous beers. This was taken by a customer to show off the beers he had just ordered. (2018)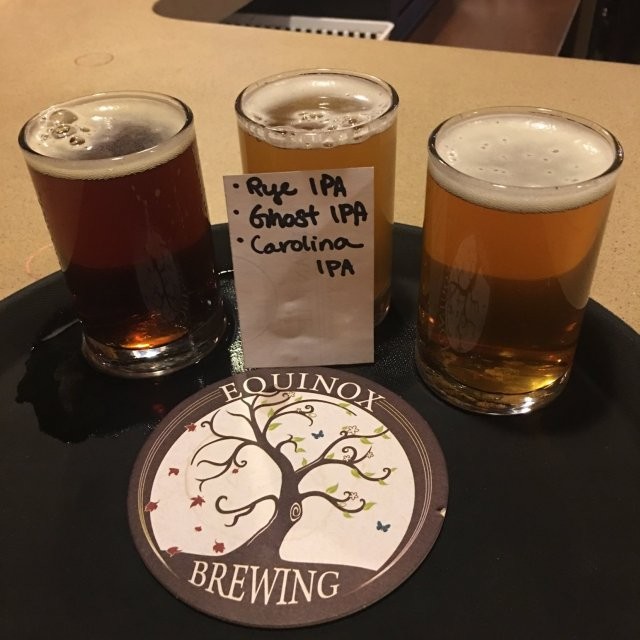 The logo of Equinox. In this photo, we see how the brewery attempts to capture the growth and beauty of the spring equinox. (2010)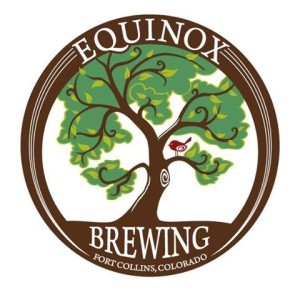 A modern picture of the inside of Equinox. In this photo, we can see how Equinox has attempted to establish a family-friendly environment by making the location look welcoming. (2018)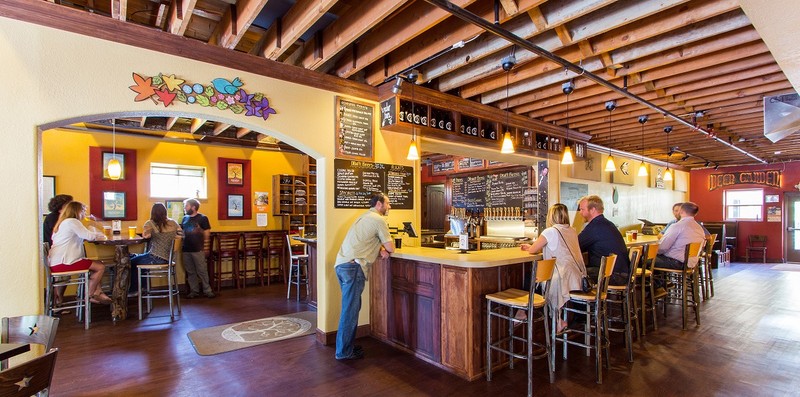 The front of Equinox. In this photo, we see the beer garden which is typically used to host events during warmer days. (2018)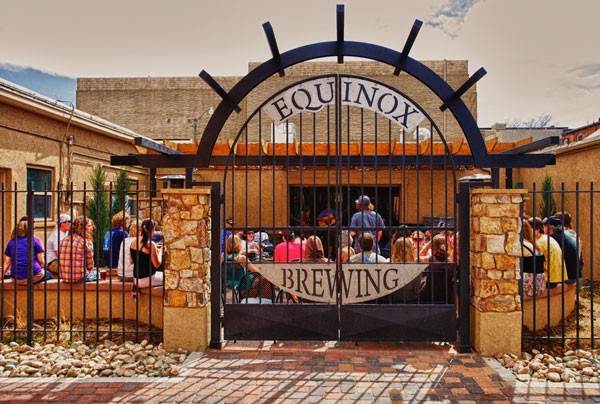 Backstory and Context
Equinox was started in 2010 by Co-founder Colin Westcott and his wife Shannon. The idea for the brewery happened when one day, Colin was relaxing at a river with his children on the first day of fall. While enjoying his time, his wife suggested that they name their brewery after the equinox that also marks the start of spring. When Colin heard this, he liked the concept of looking forward to a new season and reflecting upon the past, which captured his brewing philosophy of creating both traditional and non-traditional style beer.
One of the aspects that makes Equinox unique compared to other breweries is its emphasis on creating a community through a public house style bar. Pubs which originated in Europe, were used as central locations for workers to meet with the community and form bonds with their neighbors. At these locations, people didn't just drink, but they engaged in community-oriented activities such as music and dancing which fostered a sense of interconnectedness. However, the U.S. does not have a long tradition of this, and for much of American history, traditional bars dominated. In these bars, people who are underage are not allowed inside, and much of the focus is highly on men looking to get drunk. It wasn't until the craft revolution began in the 1980's that the idea of exclusionary bars started to lose popularity.
Equinox noticed this emerging market and capitalized on it quickly. They do this in a couple of ways that make them unique to bars or other breweries. First off, they "focus on the social aspects of beer, bringing people out of their homes into a public house to enjoy good beer and good conversation." To accomplish this objective, they don't allow things like TV's, and instead, they provide free live music on Friday and Saturday. Along with entertainment, Equinox limits their hours in an attempt to attract a more family-oriented crowd by closing their doors at 8 p.m. on weekdays, and 10 p.m. on weekends.
Sources
"Equinox Brewing Taproom Expansion." RB B Architects. Accessed October 23, 2018. https://www.rbbarchitects.com/portfolio/equinox-brewing-taproom-expansion/.
"Home." Equinox Brewing. Accessed October 23, 2018. https://equinoxbrewing.com/.
Laxen, Jacob. "How Fort Collins Breweries Got Their Names." Coloradoan. April 07, 2017. Accessed October 23, 2018. https://www.coloradoan.com/story/life/food/2017/04/07/fort-collins-breweries-names/100168742/.
Steadman, Ryan. "Equinox Brewing Company." Colorado Brewery List. Accessed October 23, 2018. https://www.coloradobrewerylist.com/brewery/equinox-brewing-company/.
Team, Untappd. "Carolina Getaway." Untappd. Accessed October 23, 2018. https://untappd.com/b/equinox-brewing-company-carolina-getaway/2774603/photos.