Historic Kappa House
Introduction
This location is the site of the Kappa Alpha Psi fraternity's Washington Alumni chapter which, in 1949, worked with undergraduate chapters at Howard University and Miner Teachers College to build what the call the "Kappa Kastle". This became a popular center for social activity, activism, and philanthropy for African Americans. Kappa Alpha Psi is a current collegiate Greek-letter fraternity known mostly for its predominately African American membership. Kappa Alpha Psi was founded January 5, 1911, at Indiana University. It has over 160,00 members and 721 undergraduate chapters. It also has international chapters in the United Kingdom, Germany, South Korea, Japan, United States Virgin Islands, Nigeria, and South Africa. The fraternity's motto is "Achievement in every field of the human endeavor."
Images
Marker for the Historic Kappa House Photo by: J. Makali Bruton, March 24, 2016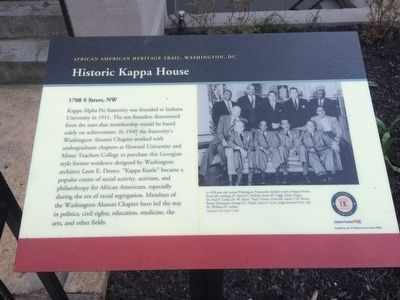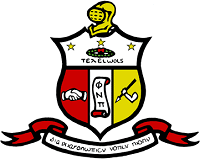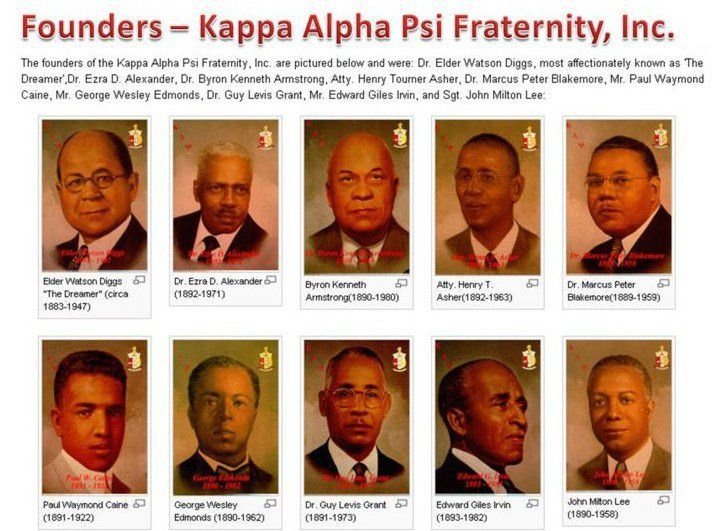 Backstory and Context
Kappa Alpha Psi, originally called Kappa Alpha Nu, was founded 107 years ago at Indiana University to help change its lack of student events/activities for African American students at the time. There were not that many activities due to the Jim Crow laws which were enforced around the time. Kappa Alpha Psi sponsors programs that provide community service, social welfare, and academic sponsorship through its foundation, the Kappa Alpha Psi Foundation. It is also a supporter of the United Negro College Fund and Habitat for Humanity.
Kappa Alpha Psi was founded by 10 African American students who were, Elder Watson Diggs, Dr. Ezra D. Alexander, Dr. Byron Kenneth Armstrong, Atty. Henry Turner Asher, Dr. Marcus Peter Blakemore, Paul Waymond Caine, George Wesley Edmonds, Dr. Guy Levis Grant, Edward Giles Irvin, and Sgt. John Milton Lee.
The founders picked the name Kappa Alpha Nu at first to honor Alpha Kappa NY which was a preceding fraternity that became inactive because they had too little registrars. The name, however, was changed on May 15, 1911, after it became the use of a new racial slur "Kappa Alpha Nigs" heard by its main founder Elder Watson Diggs.
During this time period, it was rare to see other African American students around campus. Jim Crow laws were in effect during this time period, which in Indiana impacted the areas of education and miscegenation. African American students could go weeks without seeing one another and their participation in school activities was typically prohibited or highly discouraged. African American students were also not allowed to join athletic teams with the exemption of track and field. It is this reason that it strengthened their reasoning and bond of creating this fraternity. It provided the sense of membership and involvement that other whites had the privilege of having with no consequences. By 1913, the fraternity expanded with its second undergraduate chapter opening at the University of Illinois and started growing exponentially since in different universities all over the country.
In the 1950s black fraternities, it was popular for them to have step shows. Kappa Alpha Psi started doing these, incorporating what is called the "Kappa Kane" for a cane stepping choreography. In the 1960s the national organization of the canes started off very long and plain and by the 1960s the canes were decorated with the fraternity colors in a specific method called "wrapping". The canes were shortened so they could twirl and tap the cane in the choreography.
The fraternity has grown over the years and has a large following in the African American community. The fraternity has grown to have 721 undergraduate and alumni members. They also have numerous famous and well respected members such as Colin Kaepernick, who recently starred in a controversial Nike ad which made headlines worldwide. Other members include Comedian Cedric The Entertainer, Journalist Tavis Smiley, Christain artist Lecrae, and Bernard Harris who was the first African American astronaut to walk in space.
Sources
"Kappa Alpha Psi® Fraternity, Inc." Kappa Alpha Psi® Fraternity, Inc., kappaalphapsi.org/.
"Historic Kappa House Historical Marker." Historical Marker, 6 Feb. 2018, www.hmdb.org/marker.asp?marker=93390.
Additional Information