Court of North Carolina
Introduction
The Court of North Carolina, informally known as Court of Carolinas to the NC State students, is a large quad located on North Campus of NC State University. It is west of the historic Belltower and directly east of the iconic 1911 building. The quad is surrounded by the 1911 Building Hall, Tompkins Hall, Caldwell Hall, Winston Hall, Poe Hall, Page Hall, and Leazar Hall. The Court of North Carolina quad was dedicated on September 3, 1986 and was previously used as a cow pasture and later as the site of the Quonset Huts. The Quonset Huts were built in 1946 to help accommodate the influx of students entering after World War II on the GI Bill. Legend has it that planted within the Court were trees to represent each of North Carolina's 100 counties, but there is no evidence that was ever the case. In present day, it is often used as a green area for students to sit and study, picnic, and take formal pictures on the grand brick staircase that leads up to the 1911 building.
Images
Court of Carolinas view of the grand brick staircase leading up to the 1911 building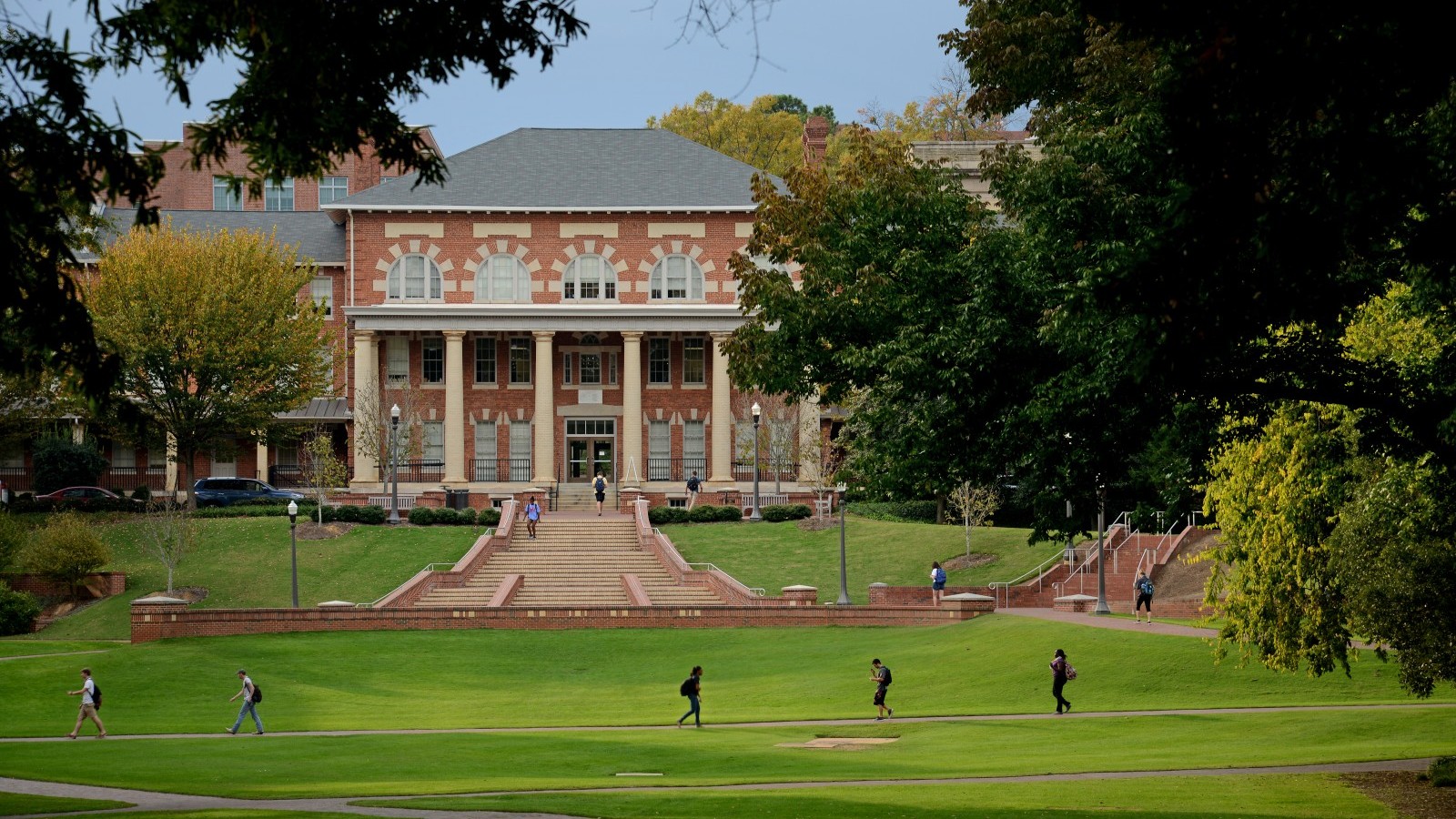 Court of Carolinas honors American veterans every year by filling its green turf with perfectly aligned arrays of American Flags.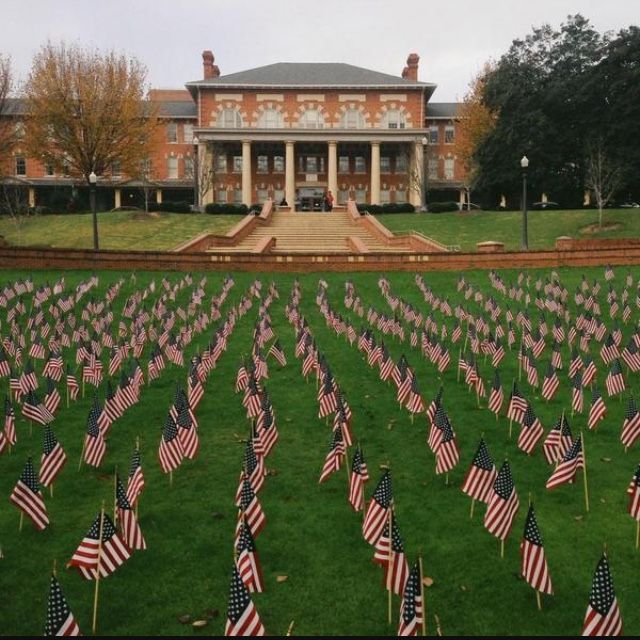 Court of North Carolina with foundations for pre-fabricated classrooms and Qunoset huts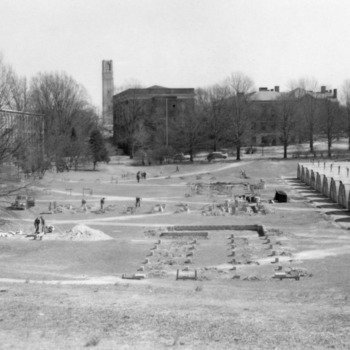 Backstory and Context
Court of North Carolina was dedicated September 3, 1986.
Dedication plaque imbedded in stone at east end of the Court reads:
COURT OF NORTH CAROLINA

THIS PLEASANT OPEN SPACE IS SURROUNDED BY SOME OF THE OLDEST BUILDINGS ON CAMPUS. IT HAS BEEN WELL-LOVED BY FACULTY AND STUDENTS ALIKE FOR A CENTURY AND IS TODAY DEDICATED TO THEM AND TO FUTURE GENERATIONS.

3 SEPTEMBER 1986 IN THE CENTENNIAL YEAR OF NORTH CAROLINA STATE UNIVERSITY
Sources
https://projects.ncsu.edu/facilities/buildings/court_of_nc.htm
https://www.hillsboroughstreet.org/go/court-of-north-carolina
https://historicalstate.lib.ncsu.edu/timelines/campus-buildings-grounds


Additional Information