Hank Thomas organizes student protestors
Introduction
Henry "Hank" Thomas, at the age of 19, was nearly burned to death while participating in the 1961 Freedom Rides. A group of whites and Klan members fire-bombed the bus Thomas was riding on as a Freedom Rider in Anniston, Alabama. Once recovered from his injuries, Thomas came to Huntsville as a representative of CORE (the Congress of Racial Equality) and immediately began organizing students at Oakwood College and Alabama A&M University. Because of his actions the sit-in movement in Huntsville began, initiating Huntsville's Civil Rights Movement. While he was participating in a sit-in, Thomas's car was doused with mustard seed oil, causing severe burns to his skin which sent him into Dr. Sonnie Hereford III's care at the hospital. Soon after, Governor John Patterson banned CORE and Thomas from the state of Alabama.
Images
Hank Thomas, sporting his CORE armband, at one of the Huntsville sit-ins he organized.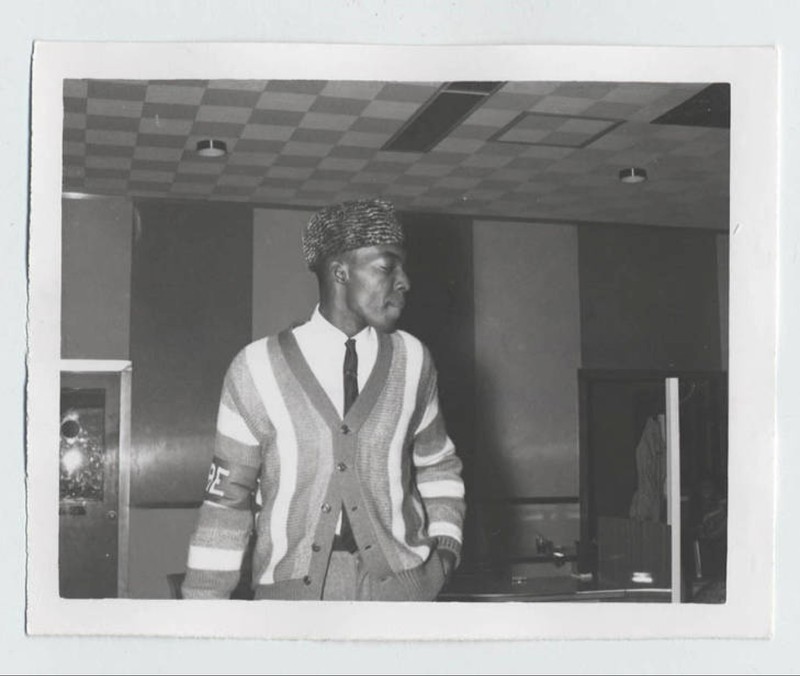 Sources
Rocket City Civil Rights Oral Interview with Hank Thomas, www.rocketcitycivilrights.org. .


Additional Information