Sampson Sanders' Connection to Land in Cass County, MI
Introduction
In 1849, Sampson Sanders of Cabell County Virginia/West Virginia manumitted all his slaves and arranged for them to be transported and settle in Cass County, Michigan. Near this site along the Calvin and Porter Township division line is where those manumitted slaves arrived. Fifteen deeds, representing family groups, were entered into Cass County deed books between 12 Oct 1849 and 3 Feb 1850. The farm deeds allow a researcher to determine how the families were arranged.
Images
Travel Route of Sampson Sanders family and route of manumitted slaves to Michigan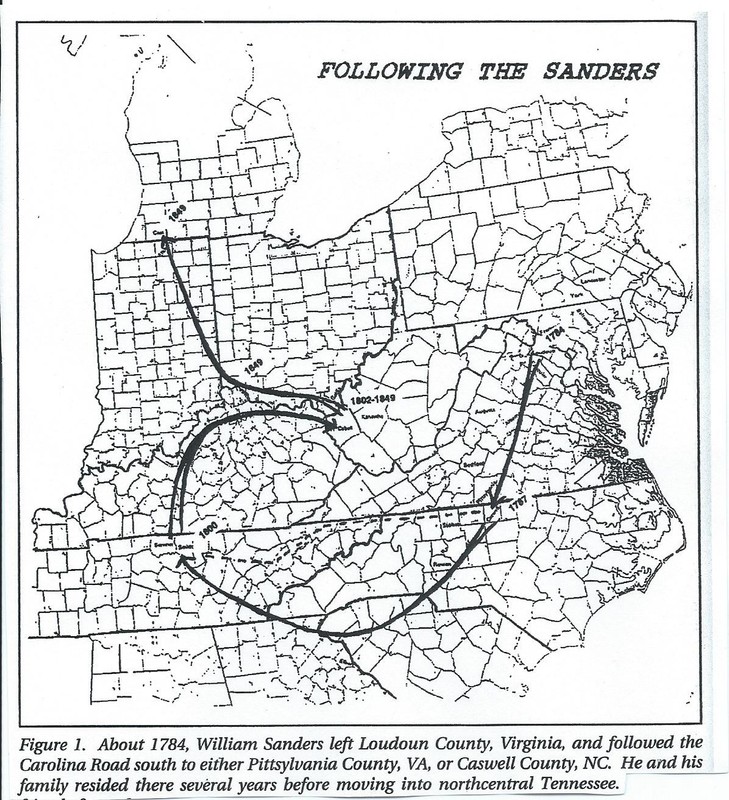 Flyer for Cass County Michigan "Underground Railroad Days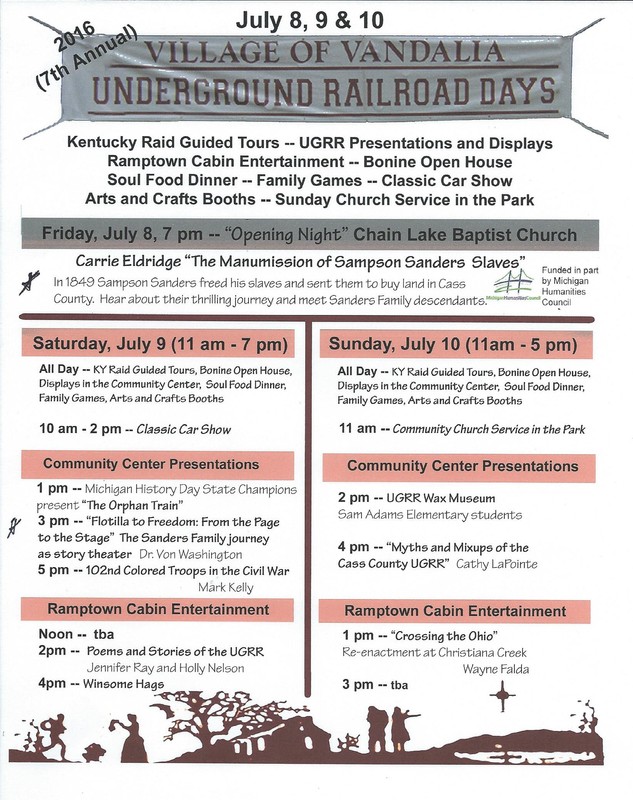 Historical Marker for Chain Lake Baptist in Cass County, Michigan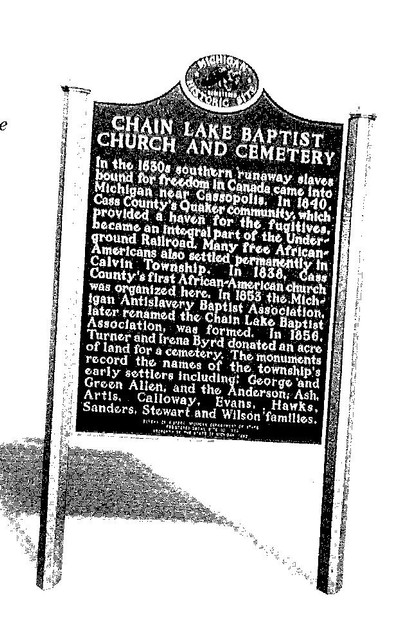 Gravestone receipt for Solomon Sanders 1863 aged 77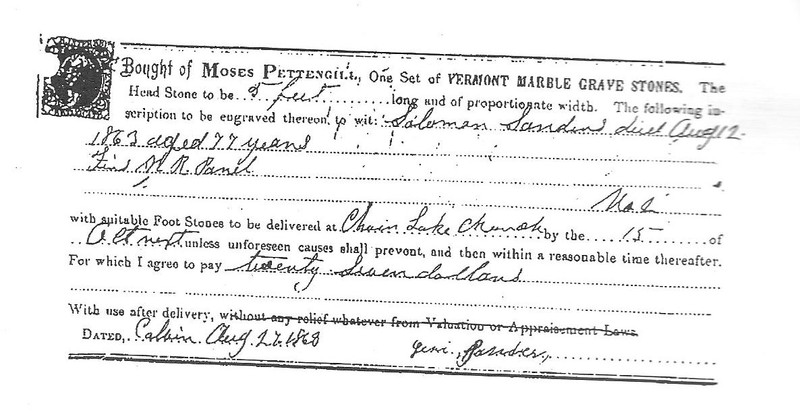 Forest and Stella Sanders Lawson - Stella was a great-granddaughter of Solomon Sanders. Born in 1909, Stella died in 2011.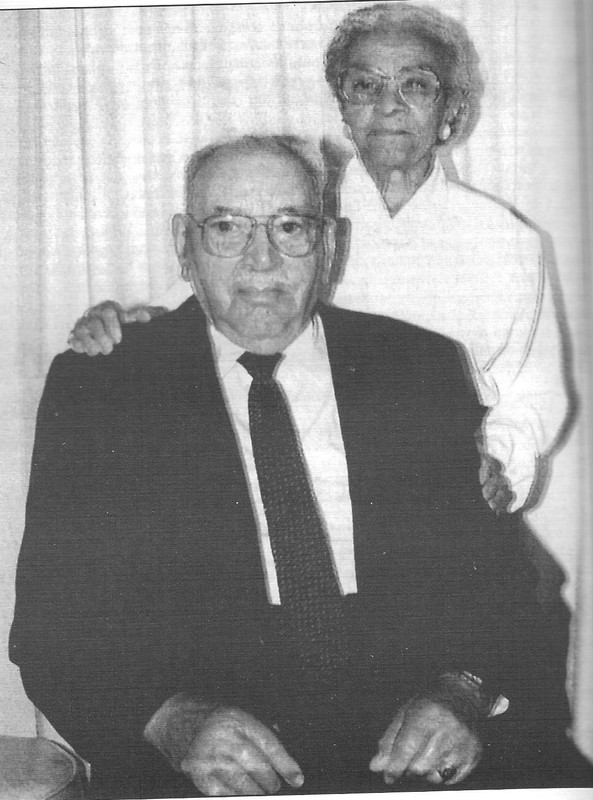 Backstory and Context
Several families with the surname Sanders arrived in Michigan after enduring slavery in Virginia. Emancipated in 1848 by their owner Sampson Sanders, these former slaves were provided with resources by Sanders' will to begin a new life in Michigan. Most of the various family units kept the Sanders name and the combined Sanders families owned more than 500 acres in Cass County, Michigan. The lands were along the township line between Calvin and Porter townships about 10 miles east of Cassopolis.
The single men bought several lots in Williamsville while families purchased land according to the number of adults and children in the family group (an average of about 6 acres each person). Although the soils were boggy and the climate much colder than the one they had left in Cabell county, VA on the Ohio River, the several Sanders families were able to survive by working as family groups. Most became members of the Chain Lake Baptist Church and many of the young men served during the Civil War in the Michigan Black Soldiers units.
Their life was difficult and they lived by subsistence farming until about World War I. Owing to greater opportunities for employment and the regional demand for labor, the next generation of children and grandchildren often sold their portion of land and drifted into the local cities where they found work or joined the military.
Sources
Cass County, MI Deed Books
Cassopolis newspapers
Eldridge, Carrie: "Cabell County's Empire for Freedom, The Manumission of Sampson Sanders Slaves"
Federal Census - Cass County, MI 1850, 1860, 1870, 1880
History of the Chain Lake Church
Personal papers of Stella Sanders Lawson held by her son Maurice Sanders.
"Vigilant" - Cassopolis newspaper - various articles
Image Sources
Carrie Eldridge

URSCC - Underground Railroad Society of Cass County Michigan

Carrie Eldridge

Stella Lawson Materials - Bonine Research Library - www.URSCC.org

Paul Lawson family - formerly Cass County, Michigan

Additional Information