Lewis E. Fulton Memorial Park
Introduction
In the 1920's, Lewis E. Fulton Memorial Park was dubbed the "Central Park" of Waterbury Connecticut. It covers over 70 acres of open spaces with cozy alcoves, grassy terraces and recreational facilities including multiple basketball courts, tennis courts, a swimming pool and a playground. It is in the center of Waterbury flanked by Cooke Street, Pine Street, Moran Street and Hill Street, with the original entrance at the intersection of Cooke and Pine. Fulton park is made up of three sections, the athletic area is separated from the other two sections by Greenwood Avenue. On the other side of Greenwood Avenue, there are grassy areas and walkways surrounding two small ponds as well as the swimming pool, a warming hut, and the playground.
Images
The view across the pond towards Cooke Street.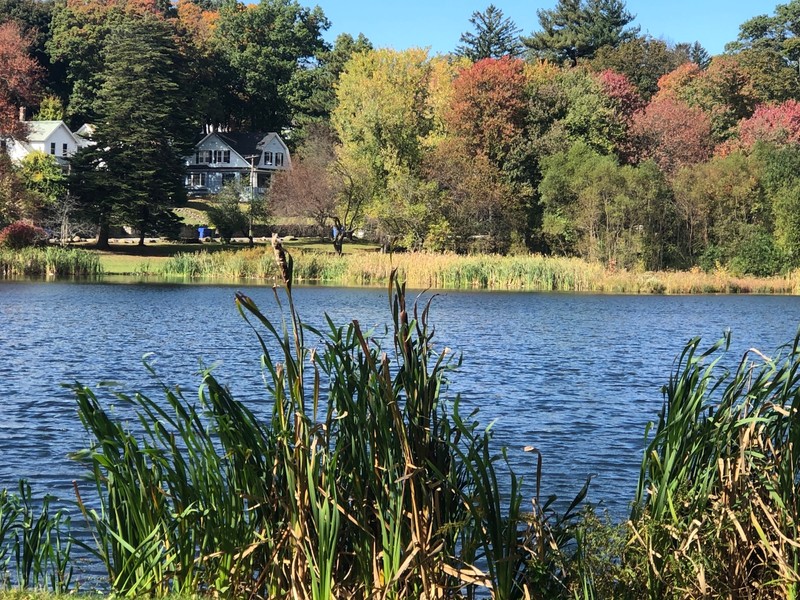 A small pavilion at Fulton Park.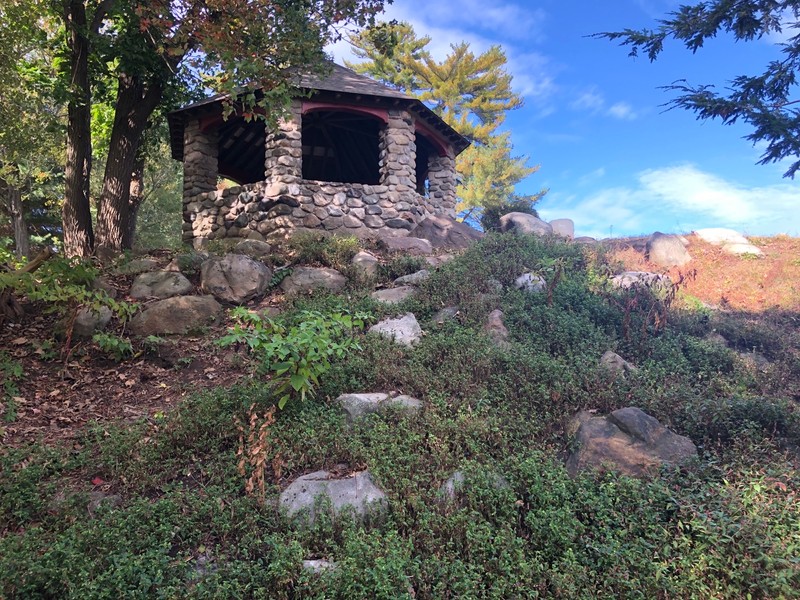 The view from one of the many terraces at Fulton Park.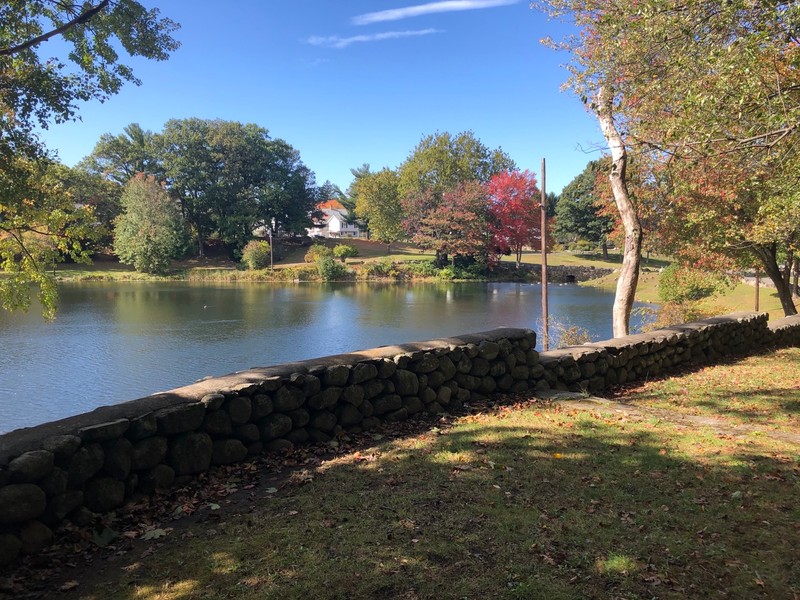 A series of terraces on the Greenwood Avenue side of Fulton Park.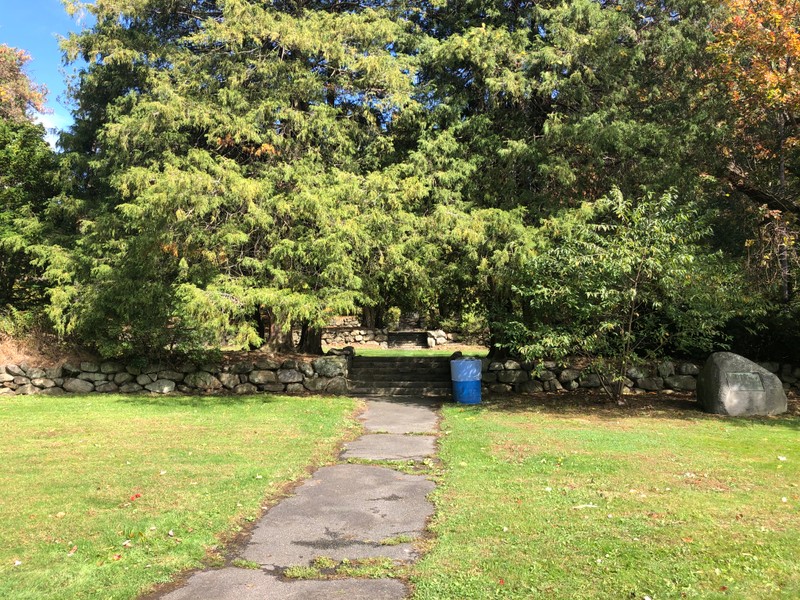 A walkway bends around the first pond at Fulton Park, facing Cooke Street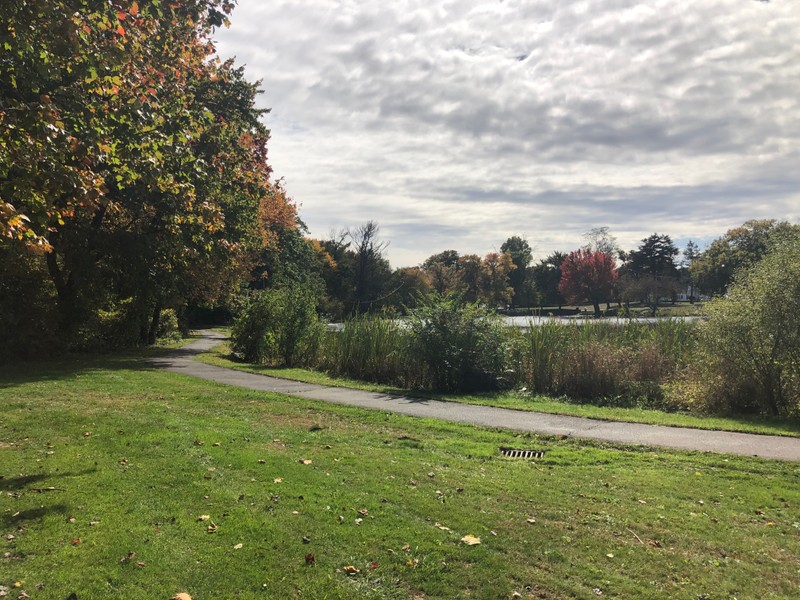 Steps leading up to a stone fireplace near Greenwood Avenue.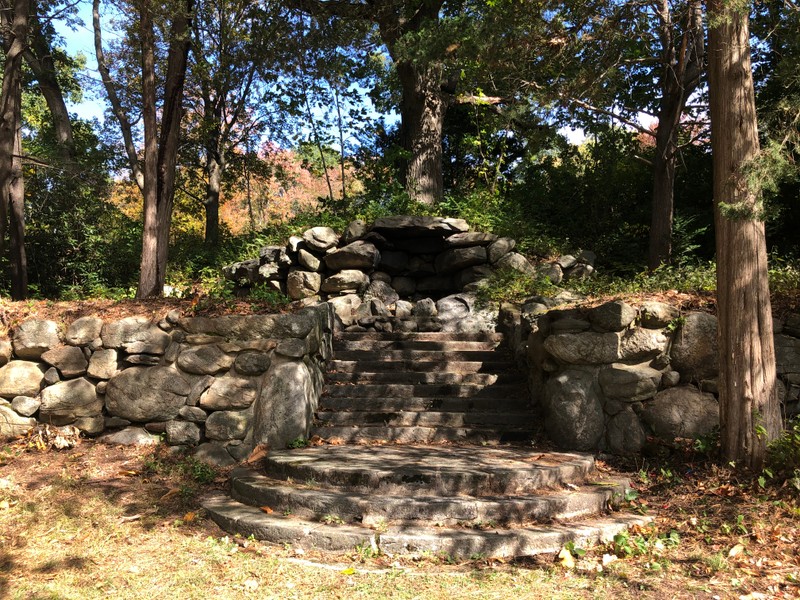 A view from the Greenwood Avenue side of Fulton Park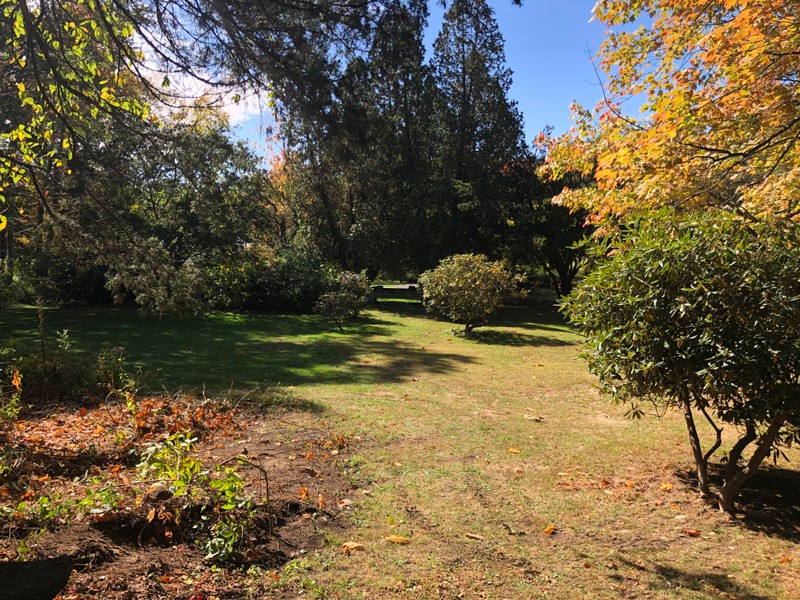 Backstory and Context
 Fulton Park's land was originally a reservoir from 1859 until the 1910's when it was deemed polluted and taken out of commission.  It was then purchased by William E. Fulton, president of the Fulton Foundry and Machine Company, in 1919. William E. Fulton pushed for the land to be turned into a public park, but the city of Waterbury did not have the funding. Fulton agreed to finance most of the park's development in partnership with the city and in 1920 the Olmsted Brothers Landscape Architecture Firm was commissioned to design and develop the new park. 
The Olmsted Brothers firm was once led by Frederick Law Olmsted, renowned designer of New York City's Central Park and Prospect Park as well as many other beautiful parks across America.  Olmsted had many ties to Waterbury, he studied at Yale with Frederick Kingsbury, future president of Scovill Manufacturing, a leader in the brass industry at the time, and studied agriculture on a Waterbury farm owned by Joseph Welton, president of the Waterbury Brass Company. Frederick Sr. stepped down in 1895 and by the time Fulton Park was commissioned the firm was run by his son Frederick Law Olmsted Jr.
Construction took place from 1920-1925. Upon completion the Fulton family donated the project to the city of Waterbury in memory of their son Lewis who died in 1917 at the age of 38, he was buried in Riverside Cemetery in Waterbury. A plaque commemorating his memory, as well as plaques commemorating Ida Fulton, his mother, and other members of the Futon Family can be seen throughout the park. William S. Fulton, Lewis's brother died in 1930 and left behind a trust fund in order to maintain the park. It was left to the city of Waterbury.
 Fulton Park remains one of the most scenic parks in the area with much of William E. Fulton and the Olmsted Brothers' vision still evident today in the original garden beds, large, shady trees, stonework and peaceful water features.  In 1990, Lewis E. Fulton Park was listed on the National Register of Historic Places.
Sources
Bulletin of Yale University 1917-1918 Obituary Records of Yale Graduates. University of New Haven 1919
http://mssa.library.yale.edu/obituary_record/1859_1924/1917-18.pdf
The Historic Overlook Community Club.Lewis E. Fulton Memorial Park Then and Now: A Tour of Historic Fulton ParkWaterbury 2016 http://www.waterburyct.org/filestorage/9586/54250/57326/Lewis_E_Fulton_Memorial_Park_Then_%26_Now.pdf
Guest, Raechel. "Fulton Park Greenhouse." Waterbury Thoughts.
http://waterburythoughts.blogspot.com/2011/05/fulton-park-greenhouse.html
National Register of Historic Places Inventory/Nomination: Fulton, Lewis, Memorial Park
National Park Service.  Retrieved October 8, 2019
https://npgallery.nps.gov/NRHP/GetAsset/NRHP/90001951_text
Image Sources
Picture by K. Angelicola

Picture by K.Angelicola

Picture by K. Angelicola

Picture by K.Angelicola

Picture by K.Angelicola

Picture by K. Angelicola

Picture by K.Angelicola