Oliver House
Introduction
The Oliver House is a iconic late-Victorian house on NW First street along the railroad. This is one of the few pioneer mansions left from the early days of Corning. The home was built in the 1880 and was remodeled in the early twentieth century. Its associations with a prominent business family in Corning earns its spot on this list.
Images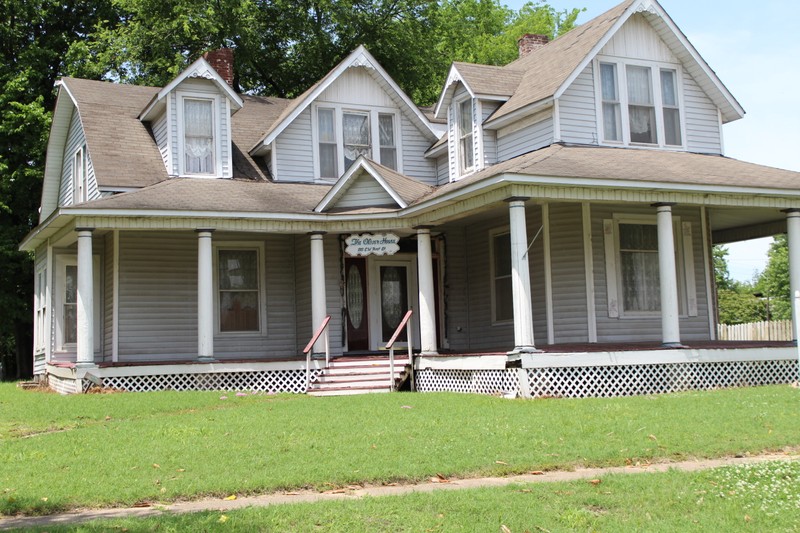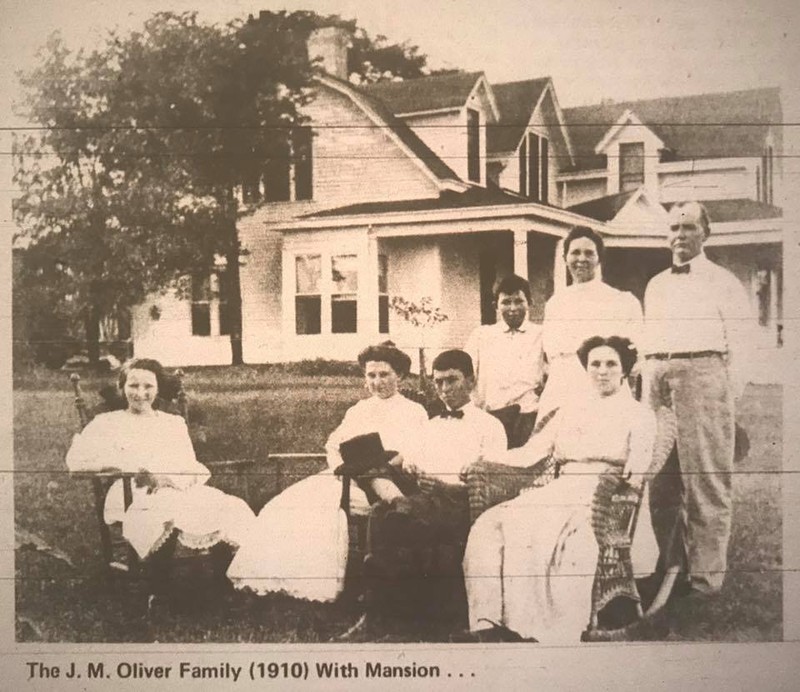 The Oliver and Company store on the corner of Main and First Street.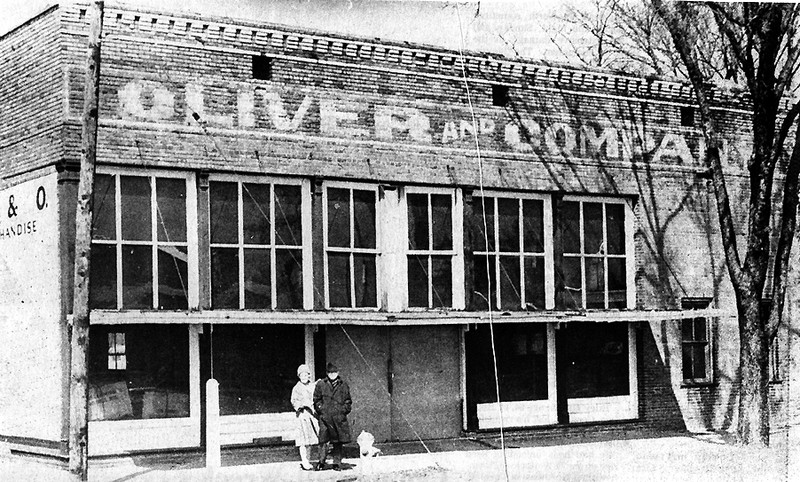 Backstory and Context
The Oliver House is a late-Victorian wood-framed structure located in Corning, Arkansas. This home was built by early Corning resident J.W. Harb in 1880 on land that he bought from the Saint Louis and Iron Mountain Railroad in 1886. Harb would later go on to sell the home to J. L. Oliver, Jr. in 1887. Later, his son Dr. J.M. Oliver would drastically change the outside appearance of the house. The house, which was originally built facing Walnut Street, was transformed into an ell shape to have the front door face the railroad in 1895. Reports also show that it was remodeled during 1901 and 1909. During the remodel in 1909 a second floor was added and a columned porch. J.M. Oliver, Jr. would take over the dwelling after his father as well as the family mercantile business Oliver & Company. This store was known as the "Biggest and the Cheapest" and was located on corner of Main Street and NW First in the south section of this block. The Oliver House was added to the National Register of Historical Places in 1987 and in recent years, the Oliver & Company Building was torn down to build a fire department.
Sources
Argenweb – Arkansas Genealogical Resources Online "Oliver & Company, Christmas, Corning, 1900" Accessed February 12, 2020 https://www.argenweb.net/clay/olivercoxmas1900.htm
"Oliver House." National Register of Historic Places nomination form. On file at Arkansas Historic Preservation Program, Little Rock, Arkansas.
Image Sources
Drew Calhoun

The Clay County Courier

https://www.argenweb.net/clay/olivercoxmas1900.htm