Matewan United Methodist Church
Introduction
This Matewan United Methodist Church was founded in 1892 and was first a one-room wooden structure. The building that stands today was completed in 1933 by Italian Immigrant stone cutters and has been renovated numerous times over the decades. The two-story stone building includes a large basement in addition to classrooms, a sanctuary, and a bell tower with a steeple.
Images
Matewan United Methodist Church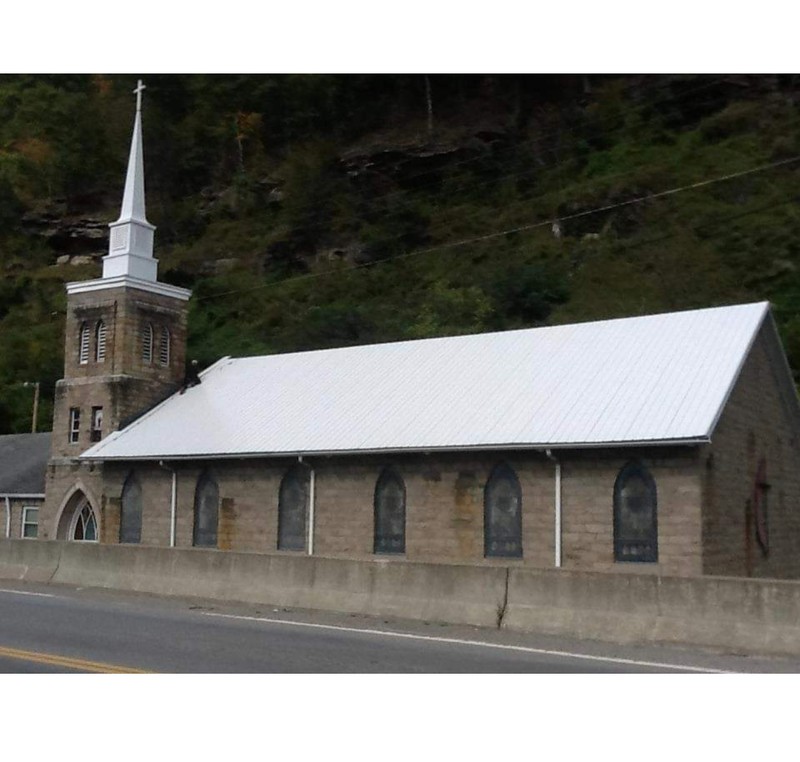 The Matewan United Methodist Church Entrance Doors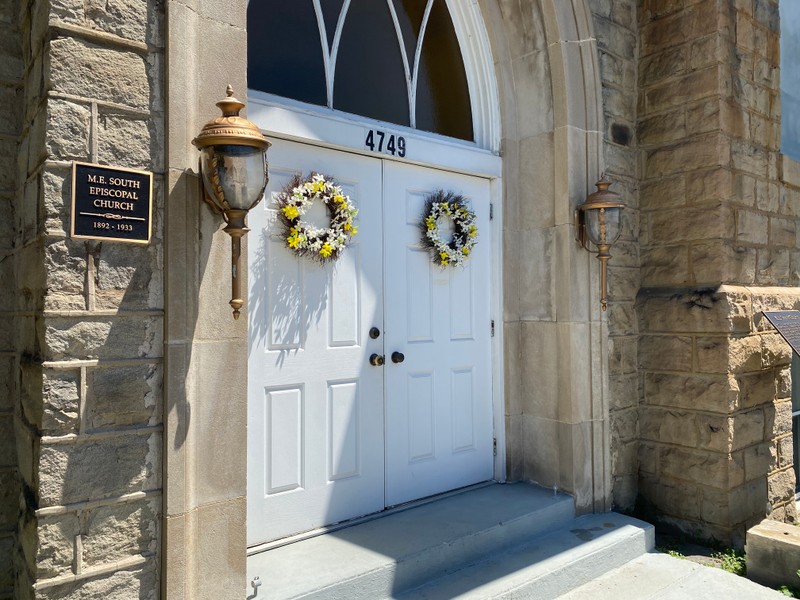 The United Methodist Church Plaque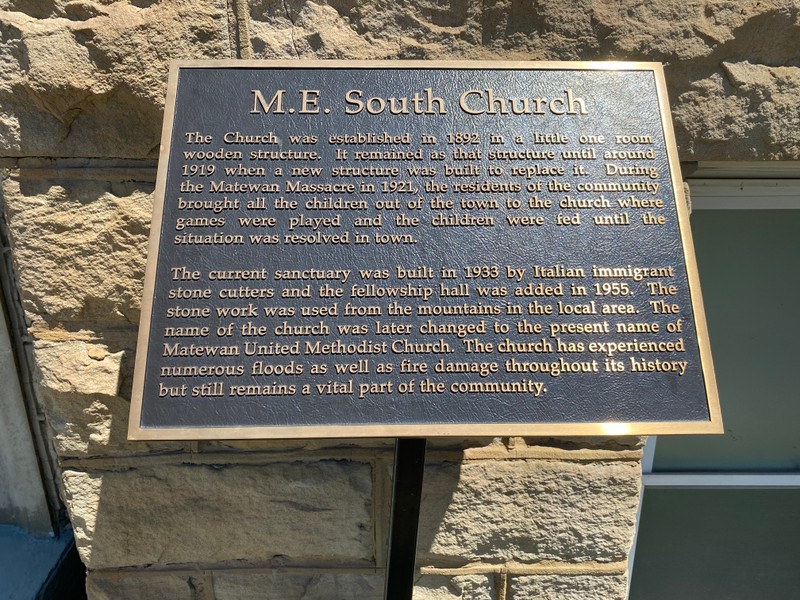 The United Methodist Church - May, 2020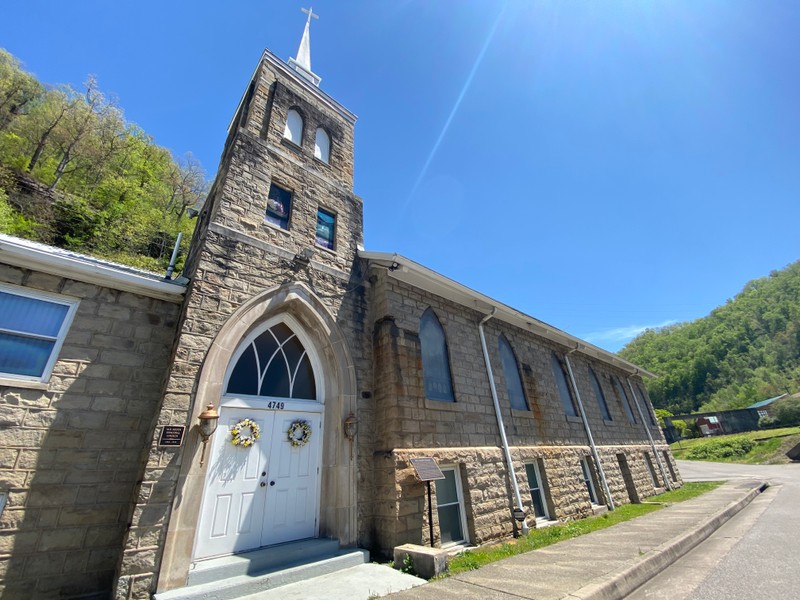 Backstory and Context
Matewan, a town of an estimated 800 people is located in Mingo County West Virginia, is home to workers at area mines, educators, and small business owners, it is a quaint town with many historic buildings including Matewan United Methodist Church. This beautiful building has been a home for generations of my family and many others. 
The Church has strong ties to the Battle of Matewan, a deadly gunfight on May 19, 1920 that left ten dead. Shortly after the battle, many were looking for safety, and residents of the community found it at the Methodist East South Church. Children were taken away from the bloody street scene and into the basement of the Methodist Church, where games were played and children were fed until the situation was resolved in town. 
Today, this unique history is written on a plaque outside of the church. The congregation is still active and is proud to preserve pieces of Matewan's history. For example, the church founded an Old Jail Restoration group in 2013, and has been working diligently to restore one of Matewan's oldest buildings: the 1908 Matewan Lockup and City Hall. This restoration has been an all volunteer effort, and is nearly complete today. 
The congregation also maintains a tradition of holding a local community dinner every month, feeding hundreds in the community.
Sources
Accessed December 3rd 2019. https://npgallery.nps.gov/NRHP/GetAsset/NHLS/93000303_text.
Additional Information