Sucky Davis Home
Introduction
Author-Uploaded Audio
The Sucky Davis Home is a reconstructed two-story slave dwelling. Originally, there were three of these two-story houses. This particular four-room structure (1,600 square feet) would have been home to four extended families. Each room was considered an individual house. In 1843, Sucky Davis (then aged 71) and twenty members of her family lived in three rooms and an unrelated family of five lived in the fourth room.
Images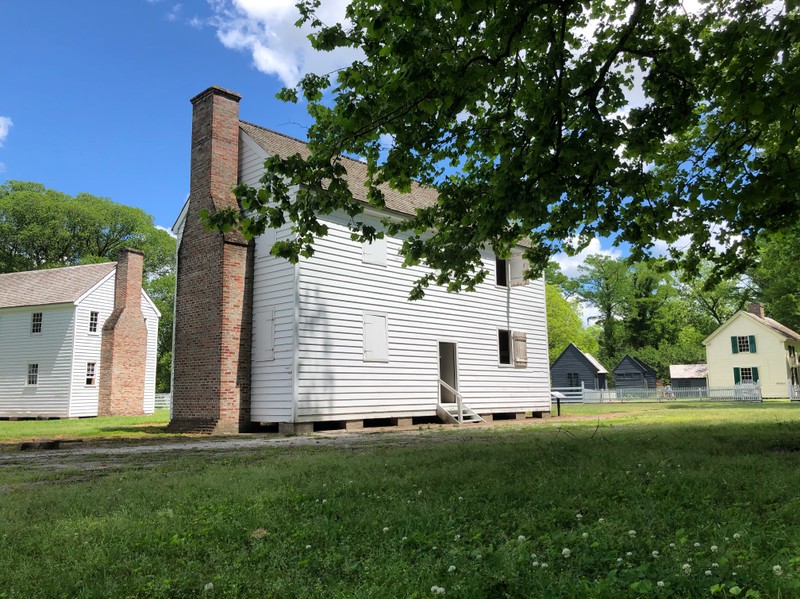 Interior of one room in the Sucky Davis Home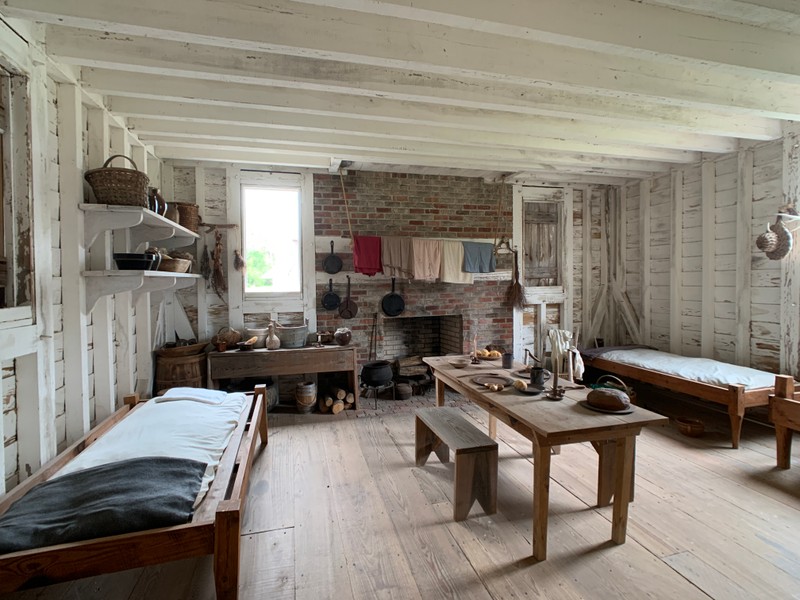 Backstory and Context
Author-Uploaded Audio
This reconstructed building represents the first of three two-story slave dwellings, each with four-rooms. One multi-generational family lived in every room, which was equipped with its own hearth for cooking and heating. In 1843, the house that stood here was home to 26 enslaved persons. Sucky Davis and 18 members of her family, from three generations, lived in three rooms. Five members of an unrelated family lived in the fourth room. At that time, Sucky was a mother, grandmother, and great-grandmother. She had eight children after her arrival at Somerset Place in 1786, and ultimately became the matriarch of one of the largest matrilineal lines at Somerset Place, with 131 direct descendants born into slavery on this plantation. For much of her life, she was forced to labor as a field hand, but by 1843 she was too elderly to work in the fields. Instead, it was her responsibility to care for children whose parents were working. She taught them how to perform their tasks and avoid punishment. She also passed down oral history and cultural traditions that affirmed both the identity and the humanity of the enslaved community.
Sources
Self-Guided Tour Brochure, Somerset Place State Historic Site.
Image Sources
Somerset Place State Historic Site

Somerset Place State Historic Site

Additional Information