Dr. Donald C. Balfour House
Introduction
This historic home is significant for once being the residence of its namesake, Dr. Donald C. Balfour (1882-1963), a talented surgeon who joined the Mayo Clinic in 1907. The house itself was originally built in 1874 and renovated in 1910 by Dr. William Mayo as a wedding gift to Balfour and his wife, Carrie Mayo (William's daughter). The Balfours later expanded the house in 1916 to its current size. Balfour worked at the Mayo Clinic from 1907 to 1947 and served as director of the Mayo Foundation for Medical Education and Research from 1937 to 1947. He also became emeritus professor of surgery at the Mayo Foundation, among other positions and roles he held during his career. The house has been a nursery school called Civic League Day Nursery since 1975.
Images
This historic home belonged to Dr. Donald C. Balfour, one of leading physicians of the Mayo Clinic for much of the early 20th century.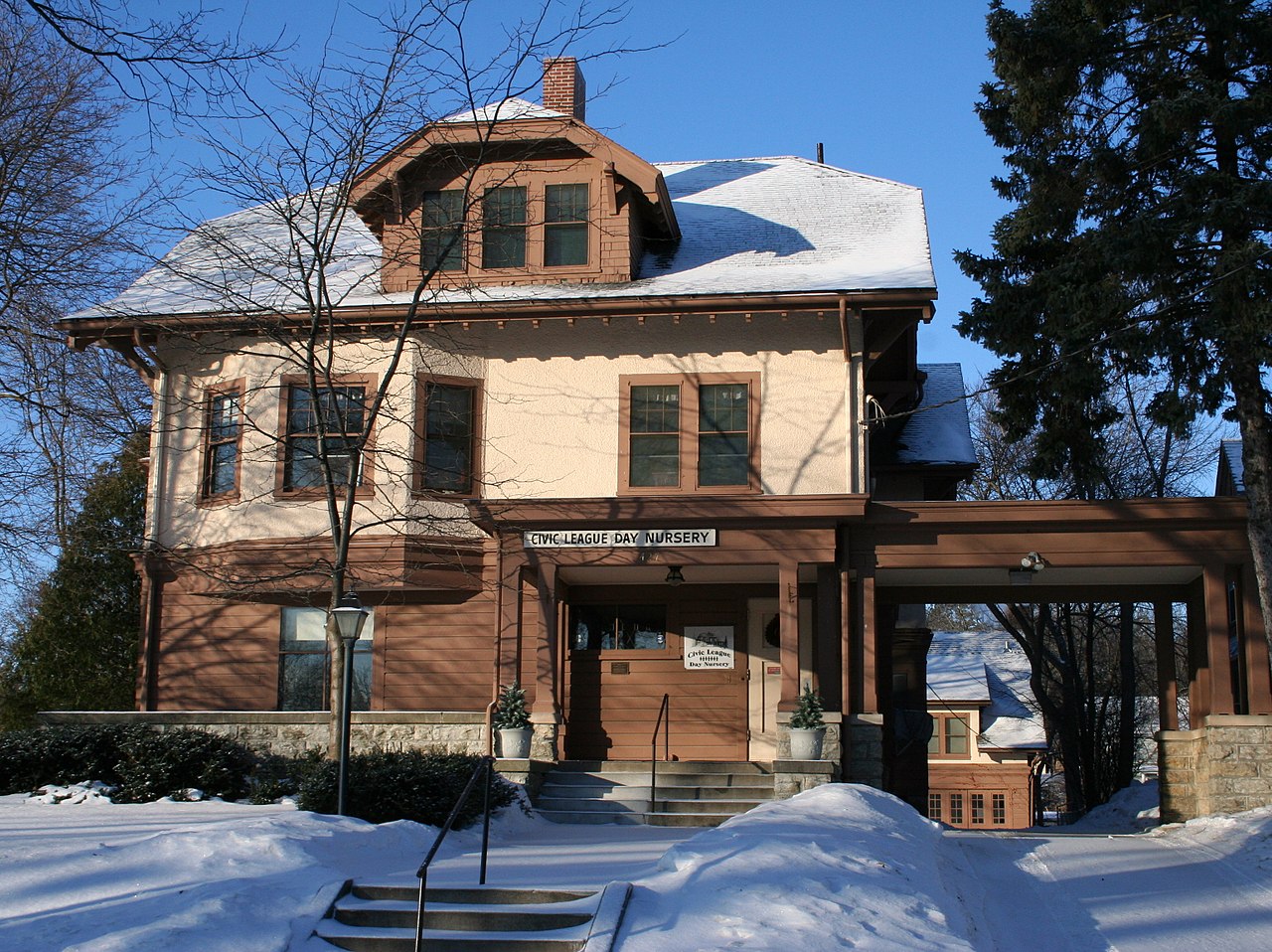 Backstory and Context
Dr. Balfour was born in Toronto on August 22, 1882 and studied medicine from the University of Toronto, earning his degree in 1906. He then interned at Hamilton General Hospital in Ontario. There, he studied surgery under Dr. Ingersoll Olmstead, who was impressed with Balfour's surgical skills. With Olmstead's recommendation, Balfour joined the Mayo Clinic in 1907, becoming a junior surgeon in surgical pathology. Remarkably, he performed more than 200 surgeries that did not result in the death of the patient. He later became head of general surgery in 1912.
Balfour was skilled in surgery in a variety of areas of the body and even invented many surgical instruments including an operating room mirror and an abdominal retractor (also known as the Balfour retractor; it is used in lower pelvic surgery). He also made advancements in the preparation of patients before surgery and in techniques for preventing complications after surgery. Eventually, Balfour focused on gastrointestinal surgery and was known around the world for his expertise in this area by the 1920s.
In the early 1930s, Balfour became ill with tuberculosis, the effects of which made it impossible for him to continue to perform surgery. As a result, he turned his attention to medical education. It was around this time that he was appointed director of the Mayo Foundation for Medical Education and Research. He was also elected president of the American College of Surgeons in 1935. During World War II, Balfour led the effort to train 1,500 army and navy medical officers. Both the Navy and Army recognized him for his efforts and President Truman awarded him a Certificate of Merit. Throughout his career, he was a member (and vice president or president) of many medical societies and received a number of awards.
Balfour retired in 1947. He did continue on, however, in an advisory role, becoming director emeritus and senior consultant in surgery. He also helped found the World Medical Organization and was a charter member of the World Health Organization. In addition to medicine, Balfour was also interested in raising cattle (he and Carrie owned a farm) and was a talented pianist and organist (there was an organ in the house; it is now located in a Methodist church in Rochester).
He and Carried lived in the house until 1960 and donated it to the Mayo Foundation. After a long battle with cancer, Carried died in December of that year. Balfour died of a heart attack in 1963; he was 81. The foundation leased the house to the Rochester YMCA leased in 1961. It became a senior center in 1966 and then the nursery acquired the house in 1975.
Sources
"The Balfour Home." Civic League Day Nursery. Accessed January 27, 2020. https://www.cldnmn.org/balfour-.
Corman, Marvin L. (1984). "Donald Church Balfour 1882–1963". Diseases of the Colon & Rectum. 27 (8): 559–562. doi:10.1007/BF02555529.
Eusterman, George B., Sr. (1964). "Donald Church Balfour 1882–1963". Gastroenterology. 46 (2): 207–208. doi:10.1016/S0016-5085(64)80060-3.
Flathers, Harley. "Back and Forth: Mayo's 150 Years Included Dr. Donald Balfour." Post Bulletin. May 22, 2014. https://www.postbulletin.com/news/local/back-and-forth-mayo-s-years-included-dr-donald-balfour/article_b210b3a9-0423-5403-b957-3bd0fe615841.html.
Gales, Elizabeth A. "Balfour, Dr. Donald C., House." National Park Service - National Register of Historic Places Nomination Form. July 21, 2004. https://npgallery.nps.gov/GetAsset/d72ebcb1-f937-4695-9418-917952f771f9.
Image Sources
Wikimedia commons: https://commons.wikimedia.org/wiki/File:BalfourHouse.JPG

Additional Information