President William Jefferson Clinton Birthplace Home
Introduction
Author-Uploaded Audio
The President William Jefferson Clinton Birthplace Home National Historic Site is located in Hope, Arkansas, the town where the future president was born in August of 1946. Young Bill spent the first four years of his life in this house with his widowed mother and maternal grandparents. Clinton credits his grandfather for teaching him about social justice and equality in this home, and he remembers playing with his friends and cousins in the front yard. The nonprofit Clinton Birthplace Foundation, Inc. preserved the home and opened it to the public in 1997. In 2011, President Clinton attended the dedication of the house as a National Historic Site. This simple home located in the small town of Hope exemplifies the humble beginnings that the forty-second president grew-up in, as well as the foundation that formed his political and social ideals.
Images
President Bill Clinton's Birthplace Home in Hope, Arkansas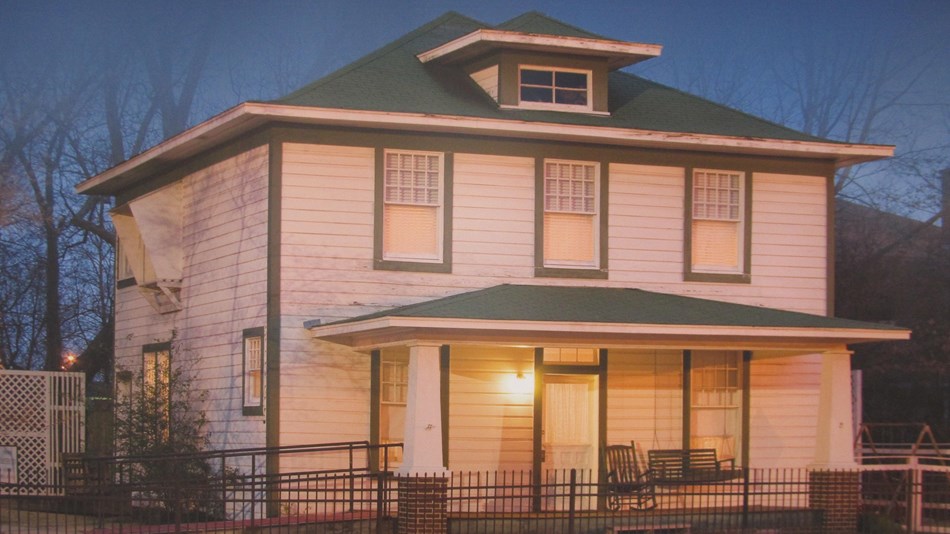 The Visitor Center for the Clinton Birthplace Home NHS

President Clinton's Boyhood Room in the Home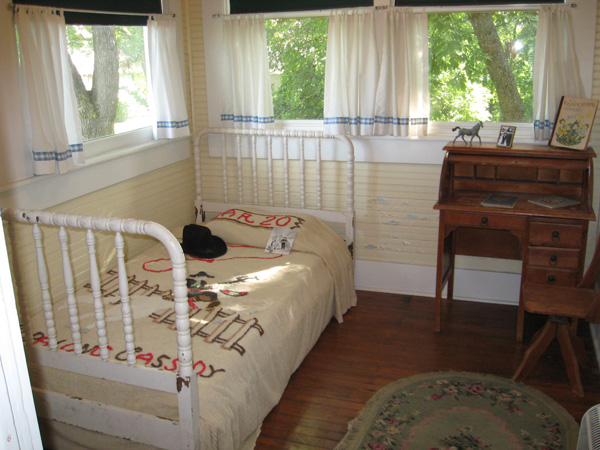 President Bill Clinton Dedicating the Birthplace Home as a National Historic Site in 2011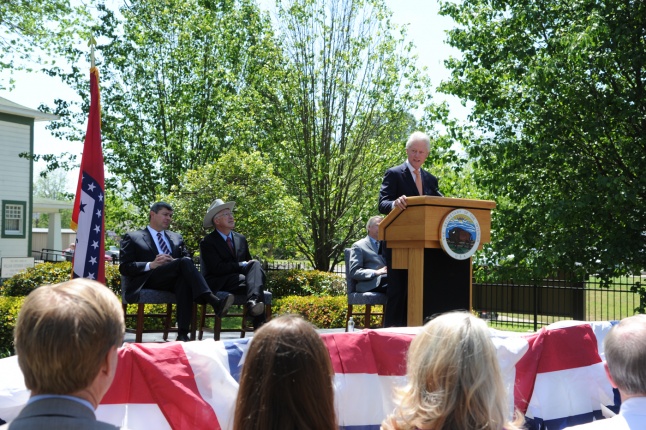 President Clinton Looking at Old Family Photos in the Living Room of the Birthplace Home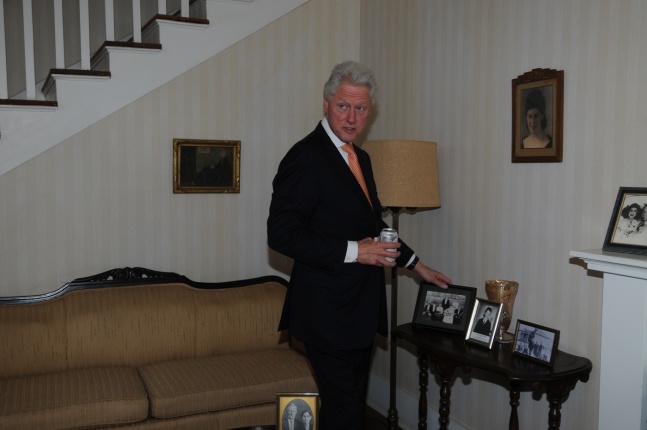 Backstory and Context
Author-Uploaded Audio
The President William Jefferson Clinton Birthplace Home is located in a small town in southwestern Arkansas called Hope and dates back to 1917. Eldridge and Edith Cassidy moved into the home in 1938 when their daughter Virginia was still in high school, but they did not purchase the home until 1946. While working on her RN certification in Louisiana, Virginia married a traveling salesman named William "Bill" Jefferson Blythe II.
Virginia and Bill briefly lived with her parents in Hope before moving to Chicago for Bill's work, but the couple planned to return to Hope to await the birth of their first child in the late summer of 1946. Virginia flew home to Hope while her husband planned on driving to meet her there. Sadly, Bill was killed in a car accident in Missouri and did not live to meet his son, named William Jefferson Blythe III, born on August 19, 1946.
"Billy" as he was called as a child, spent the first four years of his life in this two and half story house with his mother and grandparents. When he was almost two years-old, Virginia moved to New Orleans to earn her certification as a RN and left her son with her parents in Hope. Bill Clinton credits his grandmother with teaching him how to count and play cards, and his grandfather for stressing the importance of social equality and justice. He has also fondly recalled playing in the front yard with his friends and extended family members.
When Billy was four years-old, Virginia married a man from Hot Springs, Arkansas named Roger Clinton and the new family moved to a home of their own in Hope on E. 13th Street. Three years later, the Clintons relocated to Hot Springs where Bill grew-up, but he would continue to travel to Hope to visit his grandparents until his grandfather died in 1956. After the birth of his half-brother Roger, young Bill Blythe asked to change his name to Clinton so he could have the same last name. William Jefferson Blythe III became William Jefferson Clinton.
In 1994, during the Clinton presidency, the Clinton Birthplace Foundation, Inc., a nonprofit organization, acquired the birthplace house and opened it to the public in 1997. To honor the memory of Virginia Cassidy Blythe Clinton Kelley, the Foundation established a garden in her name. There is a museum with exhibits on Clinton's childhood and life next to the historic house.
The style of the Clinton Birthplace Home is called American foursquare, referring to the square floor plan, which was prevalent in the early 20th century. Upstairs there are three bedrooms and downstairs the living room, kitchen, and dining room. Although much of the interior is restored and not original, a lot of the detail, including the staircase and the beaded board in the upstairs nursery, is original to the house. When the President William Jefferson Clinton Birthplace Home was designated as a National Historic Site in 2011, Bill Clinton was on-hand for the dedication and led the press through the home where, he says, his roots are.
Sources
National Park Service. Bill Clinton Birthplace President Bill Clinton's 1st Home Museum Arkansas, NPS. Accessed February 3rd 2020. https://www.nps.gov/nr/travel/presidents/bill_clinton_birthplace.html.
Howard, Hugh. Visit Bill Clinton's Birthplace: President's Home Achieves Historic Status, Huffington Post. December 6th 2017. Accessed February 3rd 2020. https://www.huffpost.com/entry/visit-bill-clintons-birth_b_827233.
Image Sources
National Park Service

National Park Service

National Park Service

Department of Interior

Department of Interior

Additional Information