Cleopatra's Needle
Introduction
The obelisk is located in Central Park in New York City. Better known as Cleopatra's Needle, it is man-made but weighs an astonishing 440,000lb., stands at over 69 feet, and was constructed over 3,000 years ago. Alongside the one in New York, there are two identical others in London and Paris. Carved on the side are ancient Egyptian hieroglyphics. The Egyptians gifted an obelisk to London, but the United States had to buy theirs. Under the obelisk in New York, there is a time capsule buried under with a dictionary, copy of the Declaration of independence, all of Shakespeare's works, a 1870 United States Census, and a guide to Egypt.
Images
This 240-ton granite obelisk was moved from Alexandria to New York between 1879 and 1880.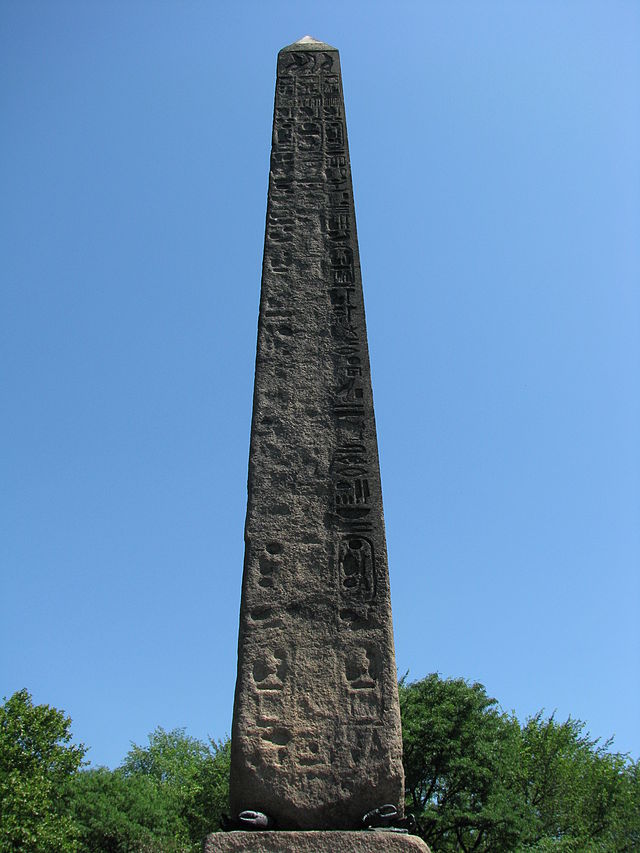 This image of the obelisk in Alexandria was taken shortly prior to its acquisition by the city of New York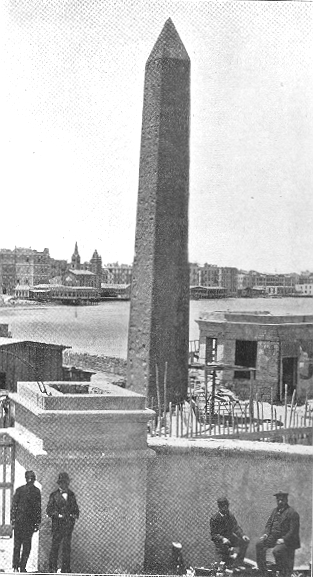 Roy Rosenzweig and Elizabeth Blackmar, The Park and the People: A History of Central Park-Click the link below to learn more about this book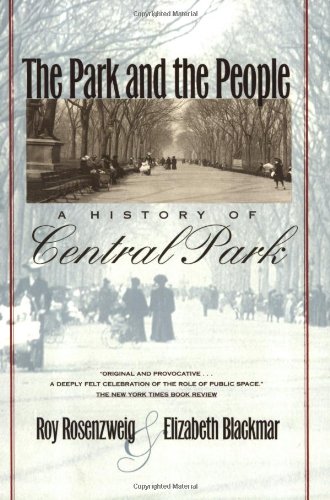 3 Obelisks that are considered Cleopatra's Needles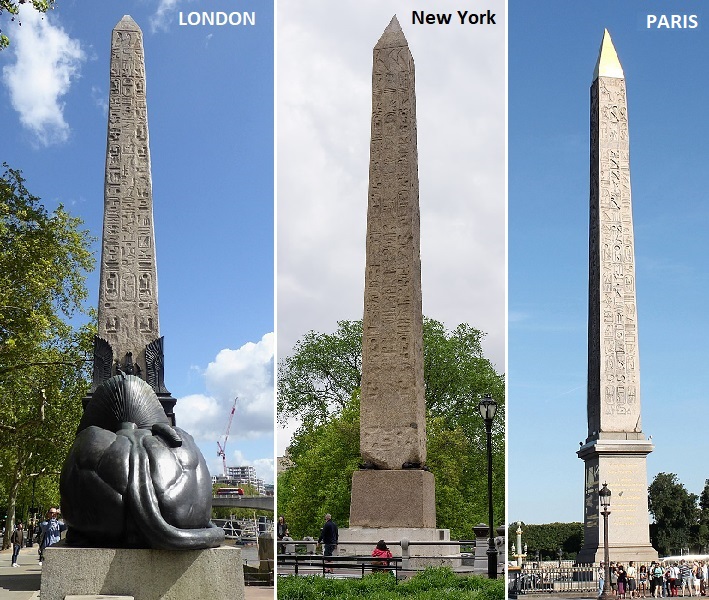 Backstory and Context
The obelisk in New York holds many questions. Alongside the contents in the time capsule underneath, there was also a small box that was placed outside. The contents of this box are unknown, but we believe the man who put it there to be Henry G. Stebbins. This was the man in charge of the purchase and the obelisk's transportation. Stated earlier, the obelisk was built around 3,500 years ago in Egypt. This was built in order to celebrate Pharaoh Thutmose III's 30th year under reign. Thutmose III's reign concluded about 100 years before King Tut's reign. His reign lasted for 54 years, which is considerably longer than most rule. These obelisks gained the names of Cleopatra's Needles because they were initially placed in front of a temple that was constructed under Cleopatra, the Caesarium. 
In 1879, the US purchased one of the three obelisks. Later in the year, there was ongoing preparation for the obelisk's arrival. The logic was to place it near the middle of Central Park so it wouldn't be enveloped by skyscrapers or larger buildings. However, moving the actual monument itself was a large task. Since it weighed over 200 tons and was about 70 feet tall, it created some problems in the start, just making it harder to transport. There were 3 main stages of this transportation: it had to be transported to Alexandria, then moved to a ship with aid beams, and finally unloaded in New York to load onto a truck into the city. Cleopatra's needle didn't actually reach New York City until 1880. Then another year passed until on January 21, 1881, they actually raised the needle itself. The event of raising it had about 10,000 people watching in awe. 
This obelisk has become an attraction in New York City which demonstrates the vast history behind the city. Cleopatra's needle also goes to show the lengths that were taken to just get a monument in place. 
The other needles, ones in Paris and London also had interesting stories of their arrival. Unlike the United States, the English did not have to pay for their needle. It was a gift from Muhammad Ali Pasha, the Ottoman ruler. But, stepping back a bit, the obelisk was originally put up in the city of Heliopolis based on orders from Pharaoh Thutmose III, cerca 1450 BCE. It remained there until Pasha gifted it to Britain. Robert Jenkinson, the British Prime Minister at the time, didn't take delivery of the obelisk as the shipping expenses and time were immense. It remained in Alexandria until 1877 where the expenses were funded by surgeon, William James Erasmus Wilson. 
Paris had a different situation. Cleopatra's Needle seems to cover the obelisks in New York, London, and Paris. But, what most people don't know is that this needle was not constructed in pair with the others. This needle is actually referred to as the "Luxor Obelisk". This obelisk was given to France in exchange of a French mechanical clock. Also, believed to be stolen sometime during the 6th century was the original cap. This was later replaced by the French in 1998 with a cap that was covered in gold leaf. 
Sources
Central Park Conservancy. Obelisk, Central Park NYC. Accessed June 2nd 2020. https://www.centralparknyc.org/attractions/obelisk.
Sain-Baird, Jessica. How the Obelisk Made Its Home in Central Park, February 1st 2018. Accessed June 2nd 2020. https://www.centralparknyc.org/blog/obelisk.
Additional Information