This entry includes a walking tour! Take the tour.
Introduction
Author-Uploaded Audio
Since 1972 the Fillmore Historical Museum has been sharing the history of the Santa Clara River Valley with local citizens and visitors. The historical park includes the 1887 Southern Pacific Depot around which the town of Fillmore grew up as well as the 1905 Hinckley House, and the 1919 Rancho Sespe Bunkhouse as well as the Bardsdale Post Office and a 1968 Caboose. Displays depicting why the communities in the Valley began and why they flourished can be found in the historic buildings. Native American settlements, Mexican rancheros, agriculture and oil all played a part in the growth of the Santa Clara River Valley.
Images
1919 Rancho Sespe Bunkhouse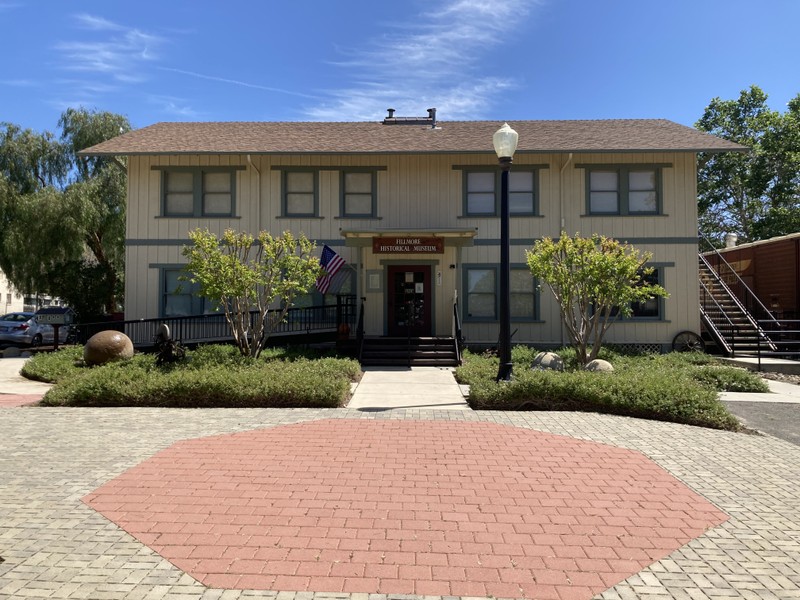 1887 Southern Pacific Depot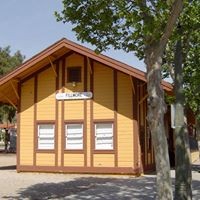 1905 Ira and Kate Hinckley Bungalow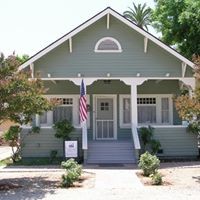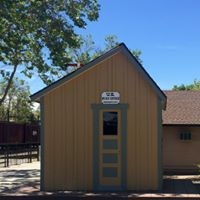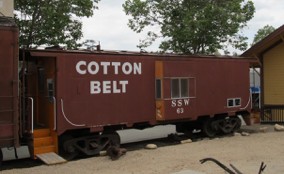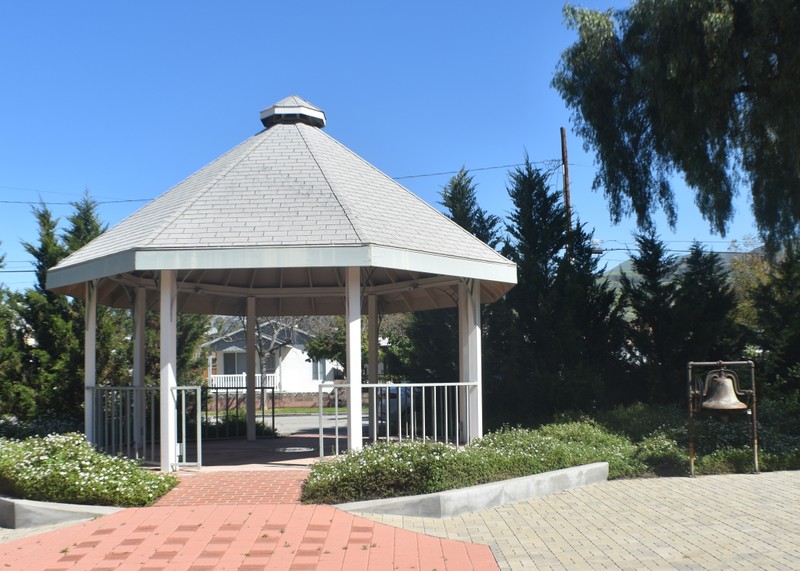 Model A Pickup built by Fillmore HS Shop Class and driven in the History Channel Great Race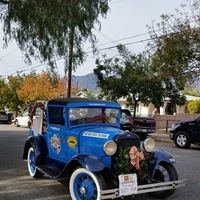 Backstory and Context
Author-Uploaded Audio
Founded in 1972 by local teacher and author, Edith Moore Jarrett, the Fillmore Historical Museum has grown from a small, rented store front to a historical park housing 3 major historical buildings as well as ancillary buildings. In 1974, Mrs. Jarrett purchased the Southern Pacific Depot for $1.05 (the 5₵ was tax) from Southern Pacific on the condition the depot be moved from its original location. This was done and soon the Depot housed the Fillmore Historical Museum. As the collection grew a Boxcar was added for additional space. 
In January, 1994, the Northridge Earthquake devastated Fillmore including the Museum. The Museum was completely closed for 4 years as the Depot and Boxcar were moved to the Museum's current location. The 1905 Hinckley House, which originally stood a few block north of the current site, was donated on the condition it be moved and restored. Similarly, the 1919 Rancho Sespe Bunkhouse was donated, moved and restored. These structures, as well as the former Bardsdale Post Office, a 1968 caboose and the City Gazebo make up the park which is now the Fillmore Historical Museum.
The Museum houses displays reflecting the Santa Clara River Valley's history from the Native American settlements through to the present. Particular emphasis is on the impact the railroad had on building the communities of the Valley and the growth and changes in agriculture. Changes in society are reflected in exhibits relating to the schools, businesses and social organizations. No history of the Valley would be complete without relating the impact of natural and man-made disasters from river flooding, to earthquakes to fires, the Valley has survived it all. 
Sources
https://www.fillmorehistoricalmuseum.org
https://en.m.wikipedia.org/wiki/Fillmore,_California
Wren, Marie. Stories to Be Told: Tales About the Pioneer People and Places in Little Santa Clara River Valley, Southern California. Xlibris US, 2020.
Image Sources
Fillmore Historical Museum

Fillmore Historical Museum

Fillmore Historical Museum

Fillmore Historical Museum

Fillmore Historical Museum

Additional Information