Alex Box Stadium.
Introduction
The Alex Box Stadium, Skip Bertman Field experience is a unique one, created by the greatest and most loyal fans in all of college baseball, combined with an enduring legacy of championships. In February 2009, the LSU Baseball program moved into a new home, and all of the traditions, memories and excitement that make Tiger baseball truly special live on in the New Alex Box Stadium. From LSU's first SEC title team in '39, to Bruce Baudier's perfect game, to Rich Cordani's game-winning home run against Southern Cal, to the regional championship victory laps of the 1990s, the original Alex Box Stadium was home from 1938-2008 to some of the greatest moments in all of college baseball history. Now the LSU baseball legacy has moved 200 yards to the south into a state-of-the-art facility, designed to provide the resources necessary to sustain LSU's tradition of excellence while also accommodating in comfort the record-setting crowds that set Tiger Baseball apart from the rest of America.
Images
This is Alex Box Stadium lit up under the lights taken just down the 1st base line.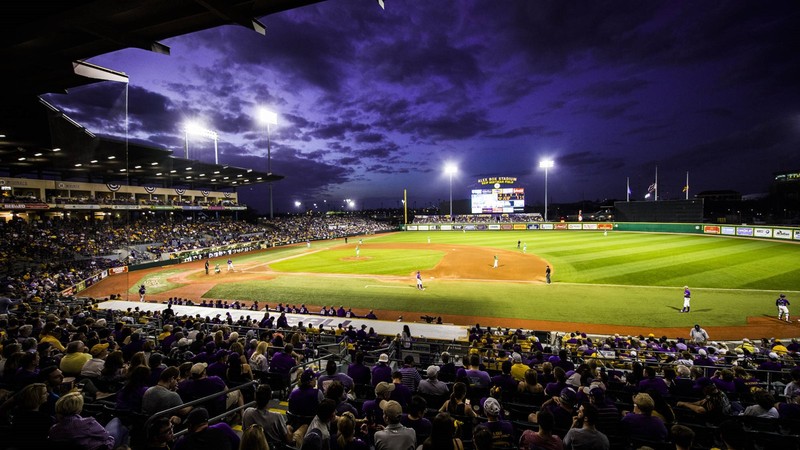 This picture was taken in 2017 when the Gators defeated LSU in the College World Series.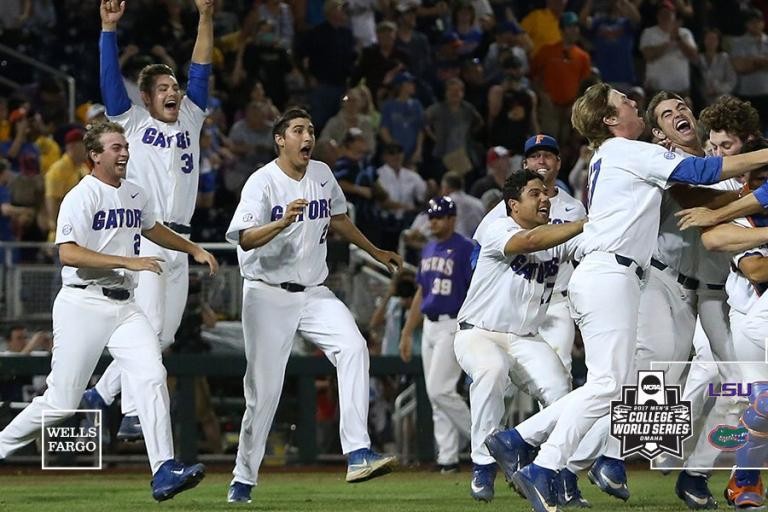 This picture was taken as the 13 run crossed the plate to win the series over the Gators.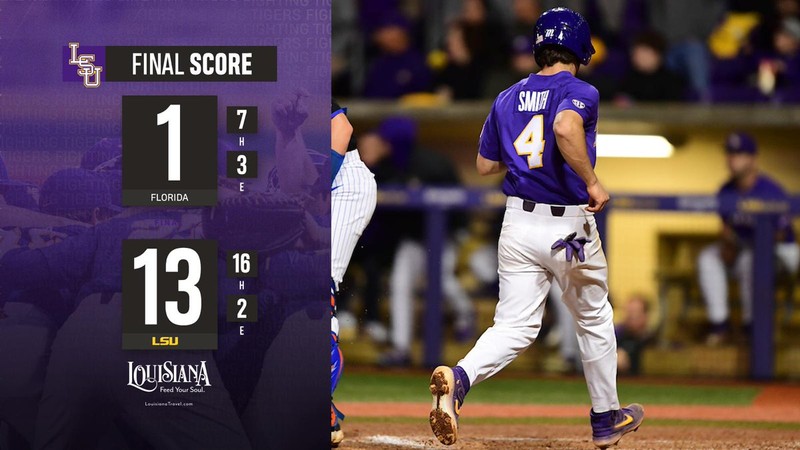 This was the early progression of construction for Alex Box Stadium.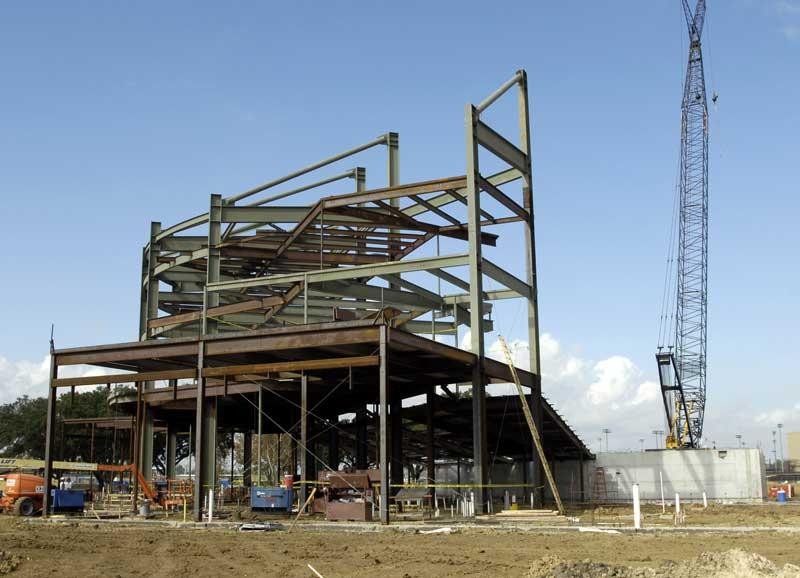 Backstory and Context
Originally a 2,500-seat facility, the concrete and steel grandstand of the original Alex Box Stadium was completed in 1938. Funding came from the Works Progress Administration, a federally sponsored agency which constructed public athletic facilities, among other such projects. In its first two years, the original Alex Box Stadium was the site of spring training for the New York Giants. Such legendary baseball figures as Mel Ott, Carl Hubbell, Bill Terry and Dick Bartell trained at "The Box."
The University of Florida and Louisiana State University baseball programs have been at the top of college baseball in recent years. Pushing out players like Pete Alonso and Alex Bregman, the last couple of years have seen some of the greatest games between these two top tier programs. One of the most jaw dropping games came in the 2019 season when LSU defeated Florida by a whopping score of 13 to1 behind a freshman pitcher Cole Henry's 12 strikeout performance. Henry's 12 strikeouts were the most for an LSU pitcher in a conference game since outstanding pitcher Alex Lange fanned 13 batter against the University of Kentucky four years ago. The win for the LSU gave them their fourth SEC series win which propelled them to a berth in the college baseball playoffs. After the Gators scored 13 runs in the first of a three-game series, the Tigers outscored the Gators 33 to 6 the rest of the series. 
Sources
Alexander, W. (2019, April 24). LSU-Florida baseball: 3 takeaways from the Tigers' series win over SEC rival. Retrieved April 15, 2020, from https://www.ncaa.com/news/baseball/article/2019-04-21/lsu-florida-baseball-3-takeaways-tigers-series-win-over-sec-rival
Louisiana State University. (n.d.). Alex Box Stadium, Skip Bertman Field. Retrieved April 15, 2020, from https://lsusports.net/sports/2019/7/11/177194.aspx
LSU Tigers. (2019, September 25). No. 10 Baseball Falls to No. 25 Florida in Game 1, 16-9. Retrieved April 15, 2020, from https://lsusports.net/news/2019/4/19/211800563.aspx
Image Sources
https://www.upi.com/Sports_News/2017/06/28/2017-College-World-Series-Florida-Gators-beat-LSU-Tigers-to-win-first-national-baseball-title/2781498630625/

https://twitter.com/lsubaseball/status/1119447677064884225

https://lsusports.net/news/2007/12/14/1352551.aspx

Additional Information