Penn Station
Introduction
Once known as Pennsylvania train station, a portion of the station first opened on August 29,1910. The project cost $114 million. On November 27, 1910, the rest of the building was completed and the station was used during the golden age of railroad passenger travel. In 1906, the railroad honored Alexander Johnson Cassatt, the president of Pennsylvania railroad company, with a statue which was placed in the station arcade. The statue was preserved and relocated to the modern station. A few late presidents of the United States also arrived at Penn Station whenever they traveled by rail. The first Pennsylvania station was constructed in 1904 and demolished on October 28, 1963. It was considered the largest building in the world ever built at one time.
Images
The first official building Pennsylvania Train Station.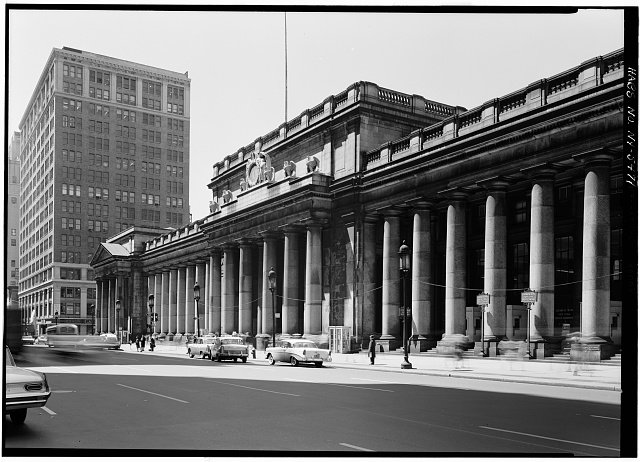 Inside of Pennsylvania train station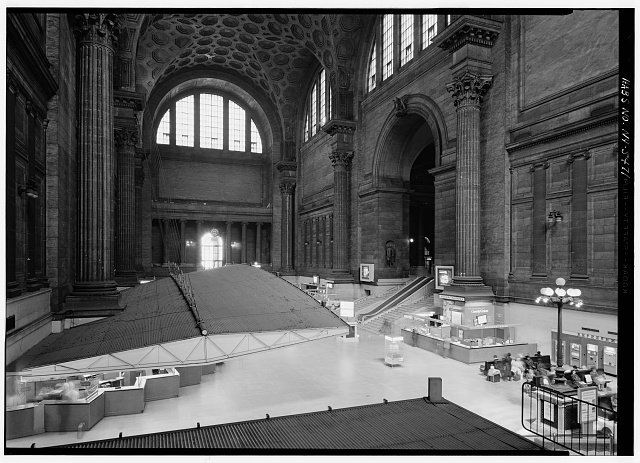 The high and lighted ceiling between 1904 - 1910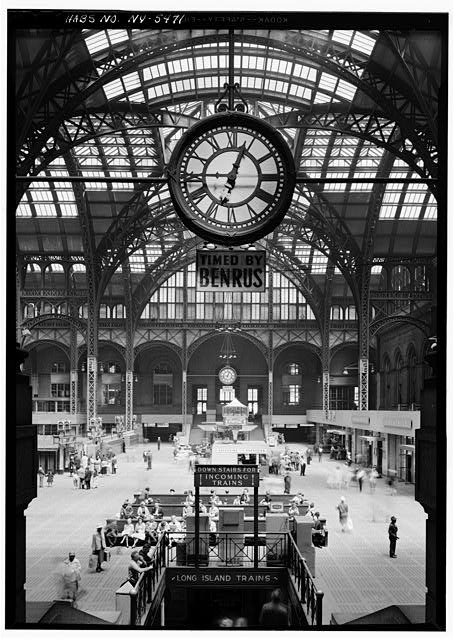 What the ceiling looks like at present,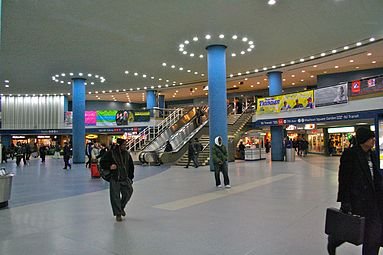 Penn Station railroad tracks.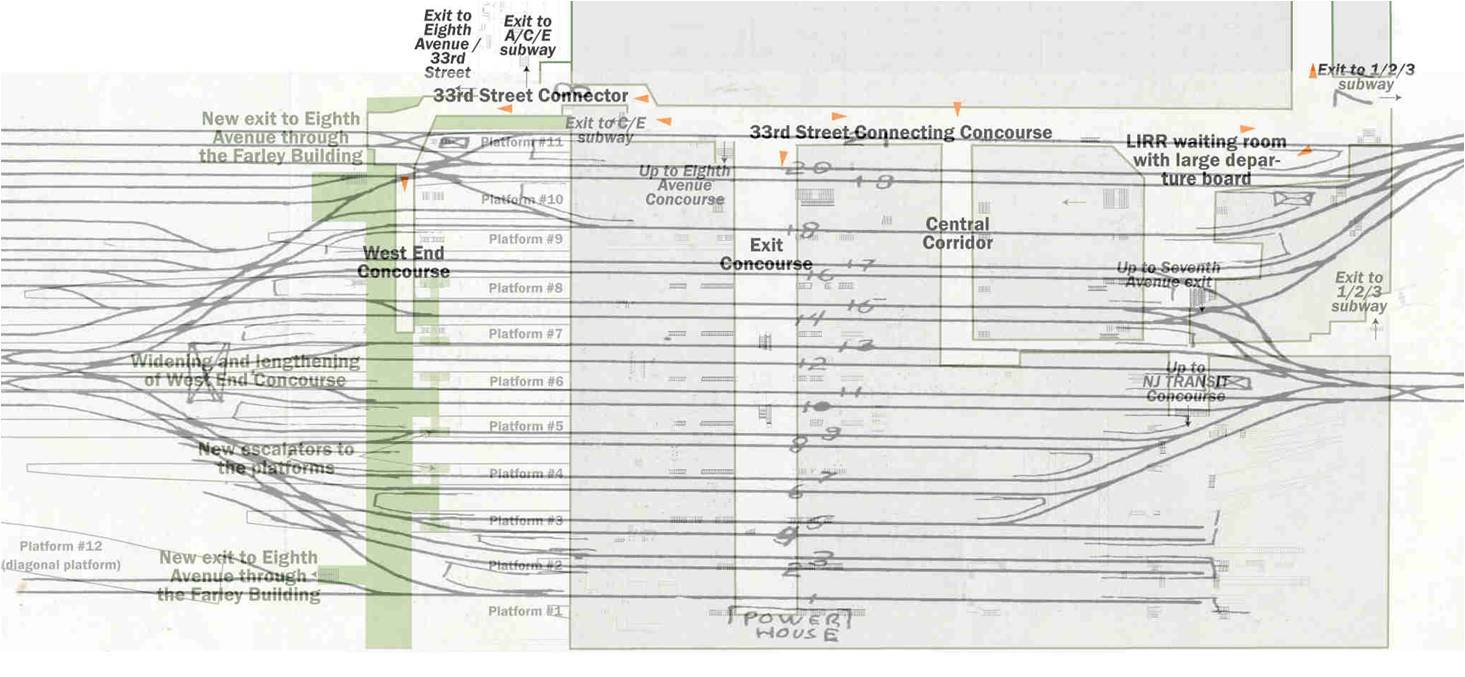 Backstory and Context
In 1945, during World War II, Penn station was at its peak, and served more than a million people on a daily basis. In 1947, the train station declined due to construction of the interstate highway system, and reported a tremendous operating loss for the first time. Pennsylvania Railroad sold the station rights to real estate William Zeckendorf in the 1950s. Demolition on the station began in 1963.
The new Penn station is entirely out of sight from the street; it sleeps beneath the Madison Square Garden on 33rd street and two Penn plazas. The station spans three-levels underground with the concourses located on the upper two levels and the train platforms located on the lowest level. Two original levels of the concourse have been renovated and expanded. The tracks and platforms are original except for newer track connection to the west side rail yard and the Amtrak empire corridor which serves Albany and Buffalo. There are three new added areas which serve Amtrak, NJ Transit and LIRR. On a daily basis, Long Island Rail Road transports approximately 233,340 commuters, the New Jersey transport about 93,300, while Amtrak serves approximately 28,487 passengers.
Sources
New York. Penn station,NY. . Accessed December 07, 2018. http://www.greatamericanstation.com/NYP. Amtrak
Richard, Reeves. Penn Station Dust and Turmoil. Demolition and Renovation. July 14, 1966. Accessed November 28, 2018. http://www.nytimes.com/1966/07/14/archives/at-penn-station.
National Park Service. nps.gov. April 15, 2008. Accessed November 27, 2018. http://npgallary.nps.gov/assetNRIS/5001138.
Additional Information