Statue of General P.G.T. Beauregard
Introduction
Pierre Gustave Toutant-Beauregard was born in Louisiana in 1818 and became the first brigadier general in the Confederate Army. Beauregard led Confederate forces to several important victories and stalled the Union advance in several theaters of the war despite the Union army's superior manpower and resources. Following his military career, Beauregard returned to Louisiana and joined a group of businessmen who hoped to forge a political alliance and compromise with former slaves wherein members of the Democratic Party would soften their opposition to civil rights in exchange for political support from newly-enfranchised Black men. As Reconstruction politics became more violent and African Americans were disfranchised by force, Beauregard and other businessmen returned to the Democratic Party and abandoned the issue of accommodation and political rights for former slaves. The former General worked as a railroad executive and promoted the state lottery as a way to make money for the government and as alternative to illegal gambling. In 1888, he was elected as commissioner of public works in New Orleans and died five years later.
Images
A leading Confederate officer, Beauregard became a businessman and served as the commissioner of public works in New Orleans prior to his death in 1893.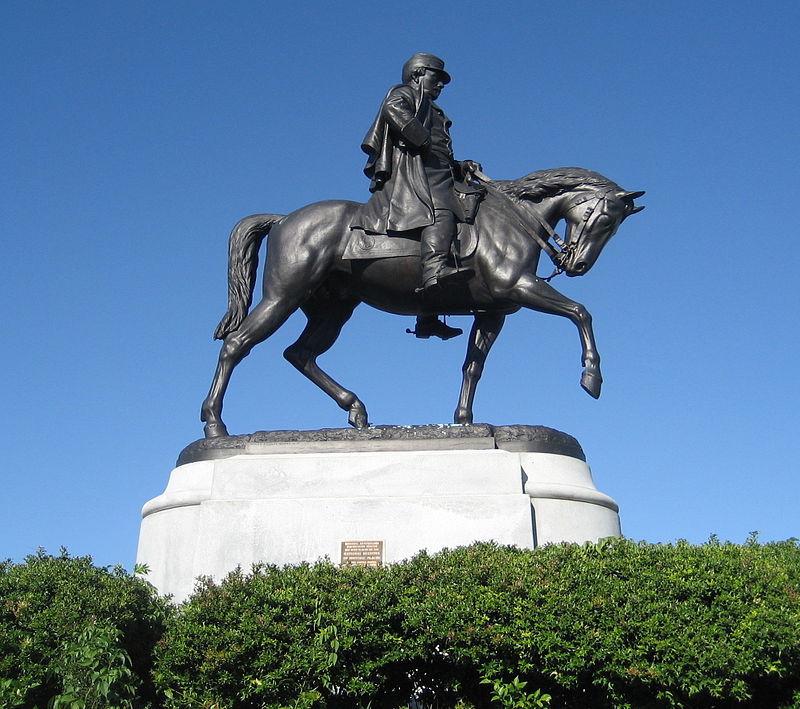 Beauregard became the first brigadier general for the Confederacy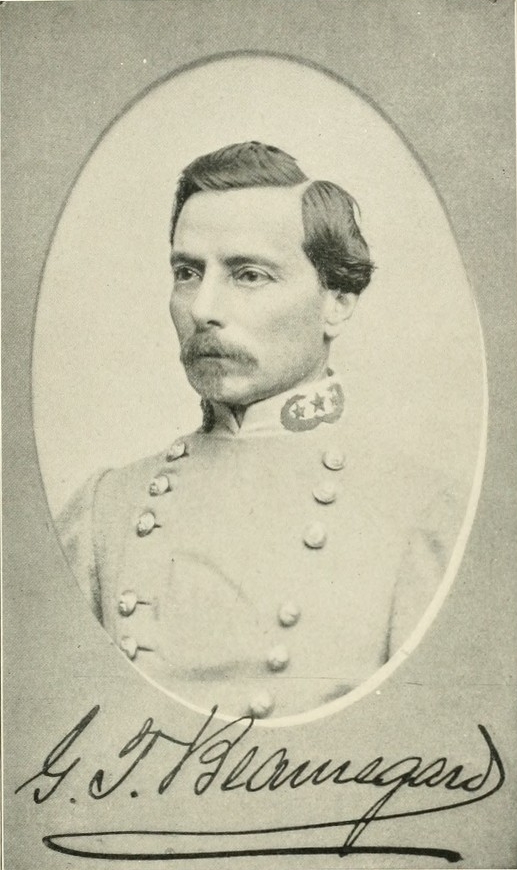 P.G.T. Beauregard: Napoleon in Gray-Click the link below for more information about this book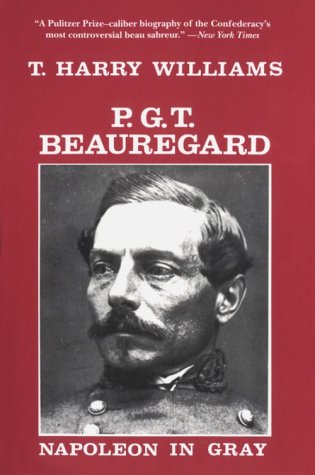 Backstory and Context
Beauregard commanded the defenses of Charleston, South Carolina, at the start of the Civil War at Fort Sumter on April 12, 1861. Three months later he won the First Battle of Bull Run near Manassas, Virginia. Beauregard commanded armies in the Western Theater, including at the Battle of Shiloh in Tennessee, and the Siege of Corinth in northern Mississippi. He returned to Charleston and defended it in 1863 from repeated naval and land attacks by Union forces. His greatest achievement was saving the important industrial city of Petersburg, Virginia in June 1864, and thus the nearby Confederate capital of Richmond, from assaults by overwhelmingly superior Union Army forces.
Additional Information