Federal Boundary Stone: East Cornerstone
Introduction
In 1791-1792, surveyor Andrew Ellicott led a team which included African-American surveyor Benjamin Banneker to place boundary stones around the ten square miles of Washington, DC. The 40 boundary stones were about a mile apart. This cornerstone marked the easternmost point of the city limits at the time, delineating the jurisdictions of the United States government and the state of Maryland. The Daughters of the American Revolution's District of Columbia chapter placed a historical marker at the stone and built a fence around it in 1916. A century later, collaborative efforts restored the stone again, with a rededication ceremony taking place in 2017.
Images
Original Federal Boundary Stone East Marker by F. Robby on HMDB.org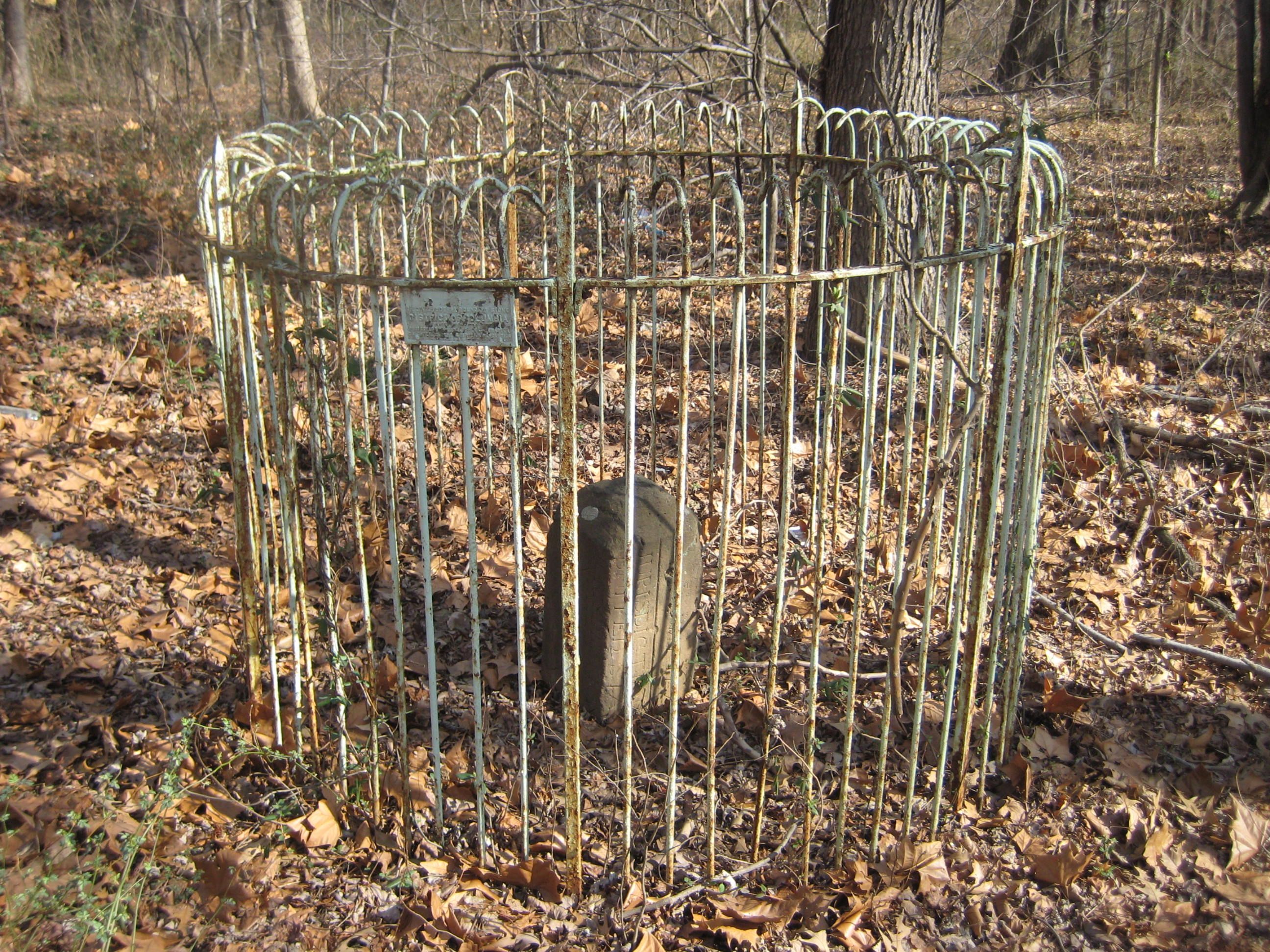 Backstory and Context
Secretary of State Thomas Jefferson instructed surveyor Andrew Ellicott to survey a ten-mile square of the DIstrict of Columbia. Ellicott's work began in February 1791. Ellicott and his team surveyed the border between February and April 1971, and then began placing stones of Aquia Creek sandstone at one-mile intervals, laying the Virginia-DC stones first, then the Maryland-DC stones. These boundary stones are the oldest federal monuments.
The east cornerstone sits in a forested area about 50 feet east of the intersection of Eastern Avenue Northeast and Southern Avenue Northeast. It is engraved with the year 1792 on one face and on the other a line marking the boundary between the jurisdiction of the United States and that of Maryland.
Marcus Baker re-surveyed the stones in 1894, and Fred E. Woodward photographed the 39 extant stones beginning in 1905. Woodward's work demonstrated the deterioration of the stones and the need for restoration. The District of Columbia chapter of the Daughters of the American Revolution placed a fence around this stone in 1916 and placed a historic marker at the site. The District Department of Transportation and National Park Service continued restoration efforts in 2015 and 2016, with the DAR holding a re-dedication ceremony of the east cornerstone in 2017.
Sources
Boundary Stones of the District of Columbia. Accessed July 15th 2020. https://boundarystones.org/.
Robby, F. Original Federal Boundary Stone, District of Columbia, East Cornerstone, Historical Marker Database. October 11th 2019. Accessed July 15th 2020. https://www.hmdb.org/m.asp?m=140871.
Image Sources
https://www.hmdb.org/PhotoFullSize.asp?PhotoID=15709

Additional Information