Mattie V. Lee Home
Introduction
Mattie V. Lee was the first African American woman physician from the state of West Virginia, and was heavily involved in efforts to provide housing for female students and as a center for social events. The Mattie V. Lee house was established in 1915 as a safe haven for African American girls who relocated to Charleston, WV in search of employment. Historically, the home served as a social, religious, and cultural center, as well as helping in the process of residents becoming employed. Today the Mattie V. Lee Home is an addiction treatment center for the Prestera Center.
Images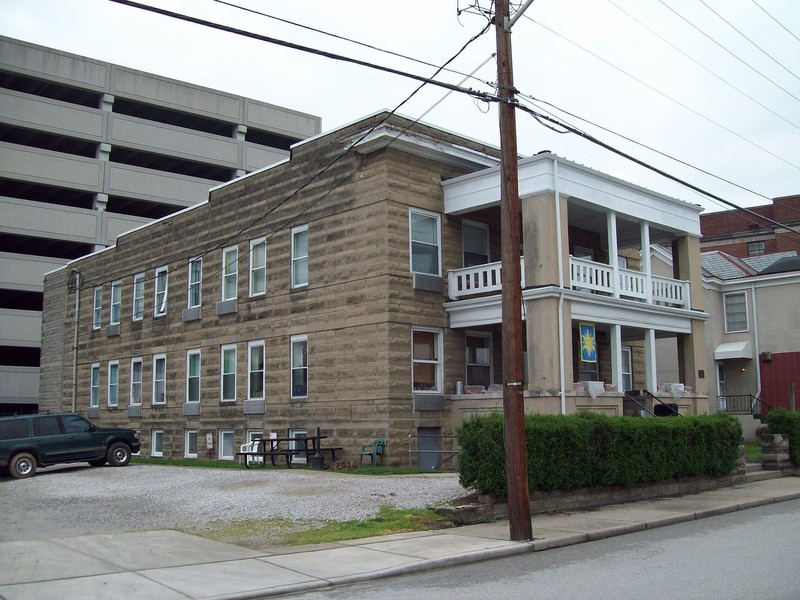 Backstory and Context
Famously referred to as "The Home" to African-American women living in Charleston to either work in the city, obtain and education or both, the Lee Home was a multi-purpose structure. It was a boarding house, a center for social and community events, a place to enroll in some classes and Day Camps. Prior to 1915, Rev. Herman Francis Gow of the St. Paul's African Methodist Episcopal Church was concerned for young African-American women who needed housing as well as a place for social events. Disheartened after a few years of failure, he was helped by Ms. Rebecca Bullard, a local teacher. Together they, along with many friends and prominent African-Americans of the area, came together and raised funds for a structure to be built, which was completed in 1915.
The Mattie V. Lee home was established by Carolyn Jenkins, W. Gaston Caperton, Malcolm Jackson, Harrison B. Smith, Frank Woodman, Katie Bell Abney, Edward W. Knight, Reverend Herman Francis Gow, and Rebecca Bullard in the fall of 1915. Prior to the existence of this structure, the home was located at 1007 Quarrier Street. Much of the new home's furniture was donated by Mattie V. Lee's husband. The first matron of the Mattie V. Lee home was Mrs. Dorsey, who shortly resigned and was replaced by her former assistant, Mattie Moss.
As Dr. Mattie V. Lee retired from being a physician, she focused on fighting for social justices in her local environment. The home was named in her honor to thank her for her good deeds pertaining to the home and the local community. The home on Quarrier Street only housed 12 women, and only lasted 5 years. Local businesses came together to donate the money needed to purchase the home at 810 Donnally Street. In 1920, the new home opened its doors to the community. In 1958, the United Way started funding the Mattie V. Lee Home to assist with upkeep, and the home also started accepting white women as well. In 1988, the home was renovated and expanded to become a better outreach program. Today the Mattie V. Lee Home still provides shelter to those in need, and serves the purpose of being an addiction treatment facility through the Prestera Center. The home was placed on the National Register of Historic Places in 1992.
Sources
Vertical Files Box #5-BIOGRAPHIES: Hogg-Le Grande. Folder: Bio-Lee, Mattie V. 2/28/1987 W. Va Beacon Digest article: "Black In the Past: Mattie V. Lee Home-71 Years." By J. Randall. Marshall University Special Collections. Article includes small photo of Dr. Mattie V. Lee.


Randall, James D.. National Register of Historic Places Nomination Form. December 10, 1991. Accessed December 04, 2016. http://www.wvculture.org/shpo/nr/pdf/kanawha/92000303.pdf.


Additional Information