Huth Mansion (1903)
Introduction
Author-Uploaded Audio
Though it is now gone, the magnificent Huth Mansion once loomed large in the Stadium Historic District, overlooking the Gulch and the historic Stadium Bowl. Designed by the prolific architect Carl A. Darmer, it was demolished in 1958 to make way for a parking lot. Anton Huth and his partner started the Puget Sound Brewery and Malting Company in 1888. In addition to this home, Huth had hired Darmer to design another project of his, that being the historic Carlton Hotel in downtown Tacoma which was named for Anton's son, Carlton.
Images
Huth Mansion (circa 1924)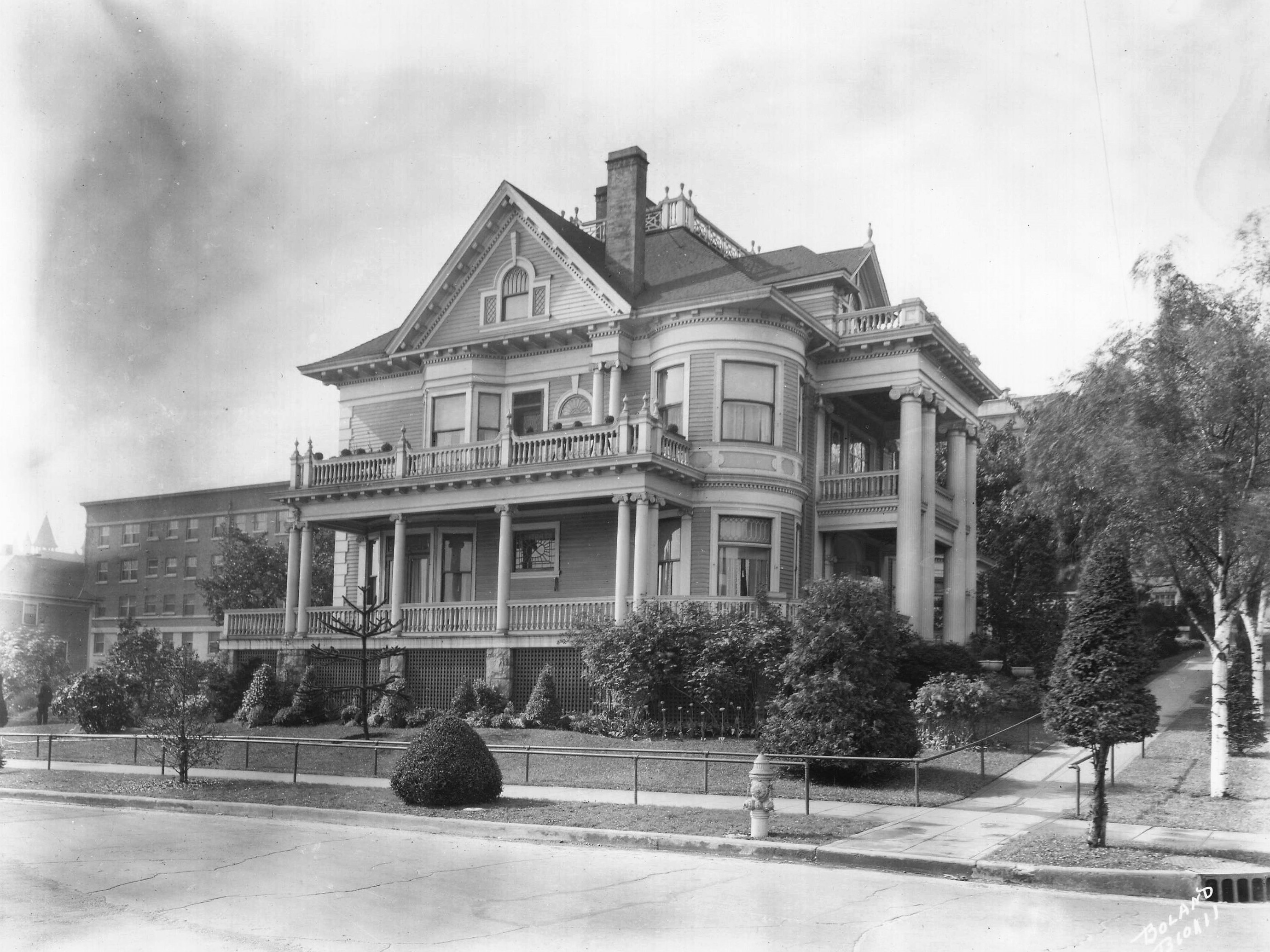 Turn-of-the-Century Elegance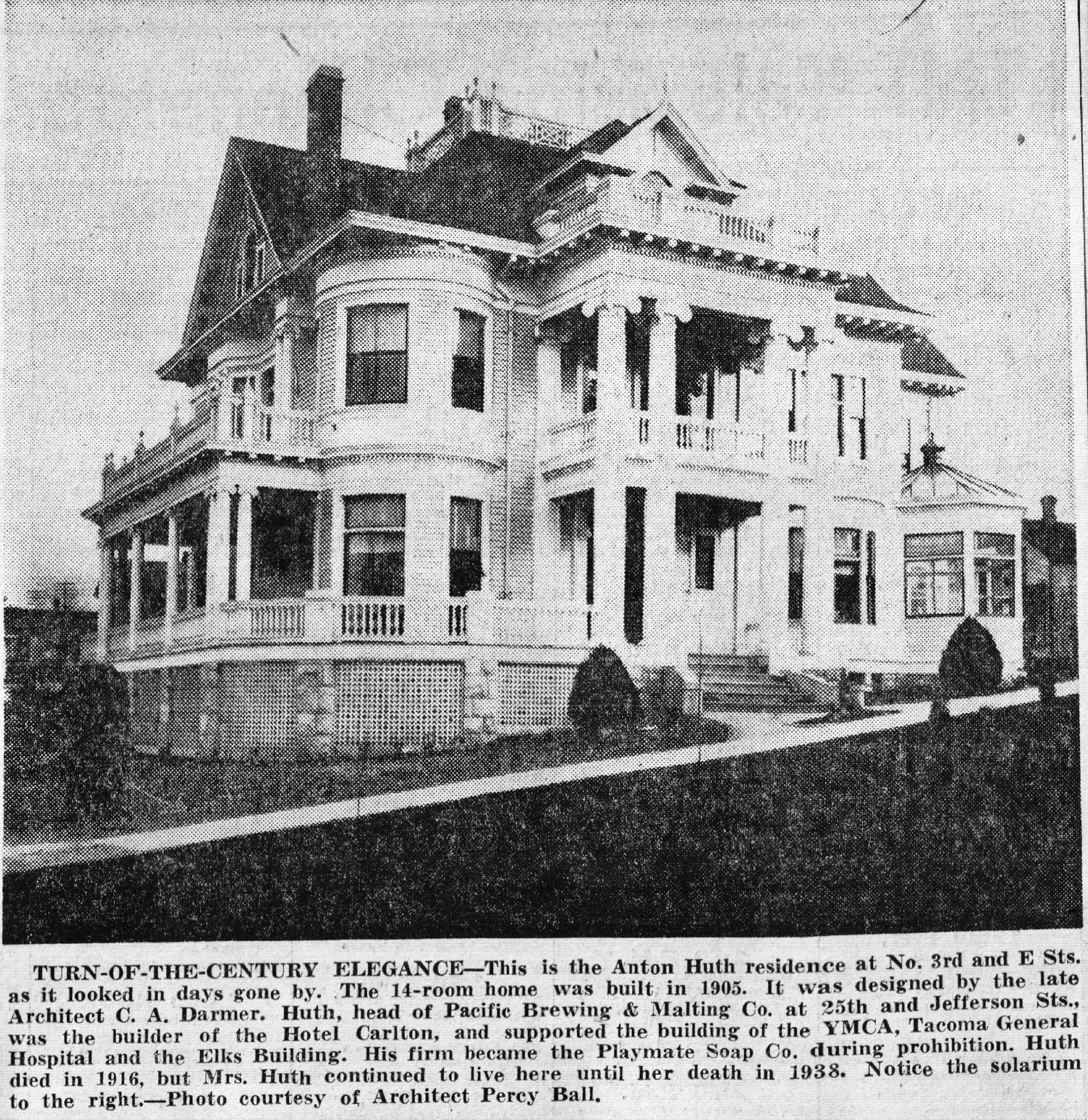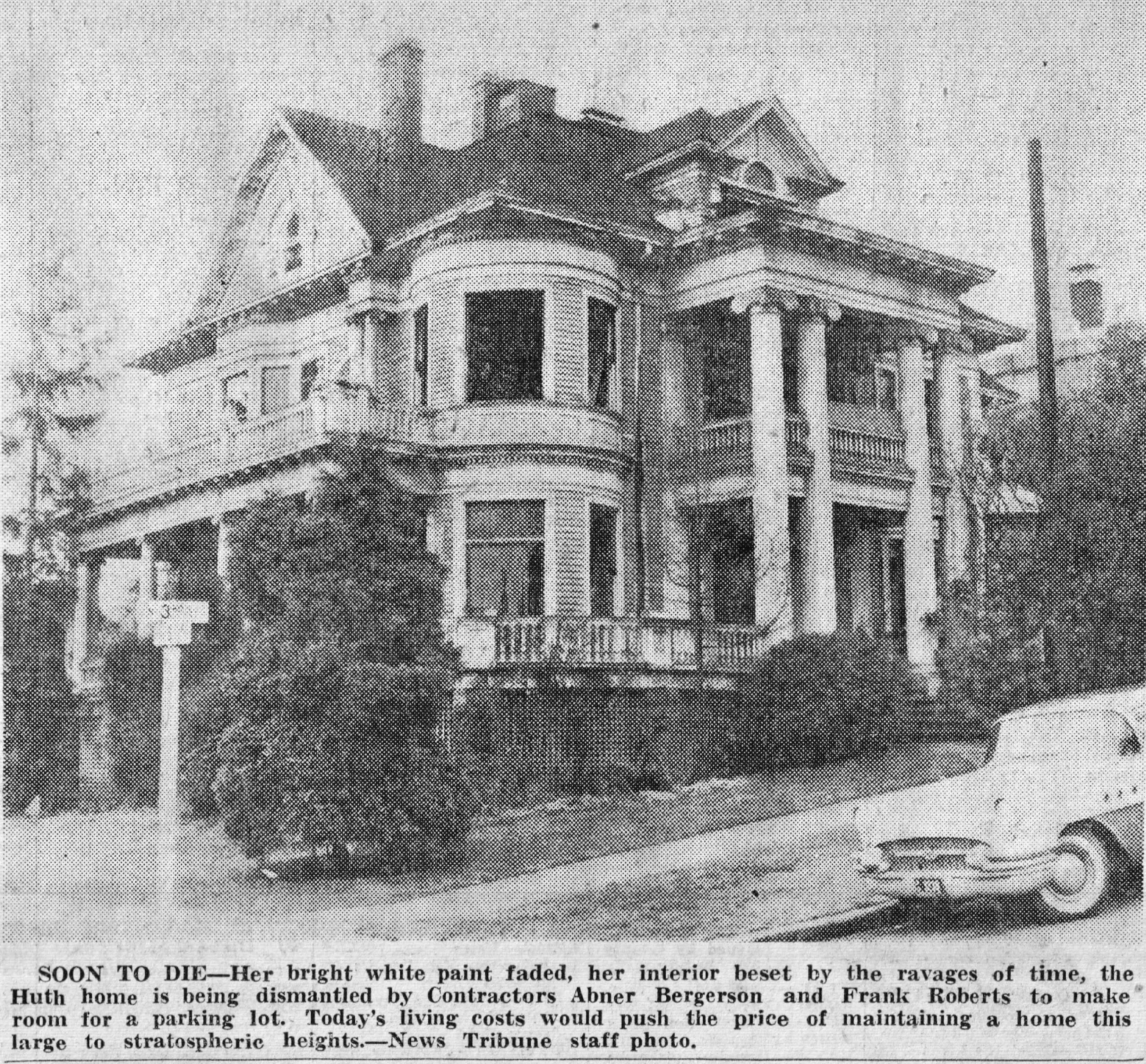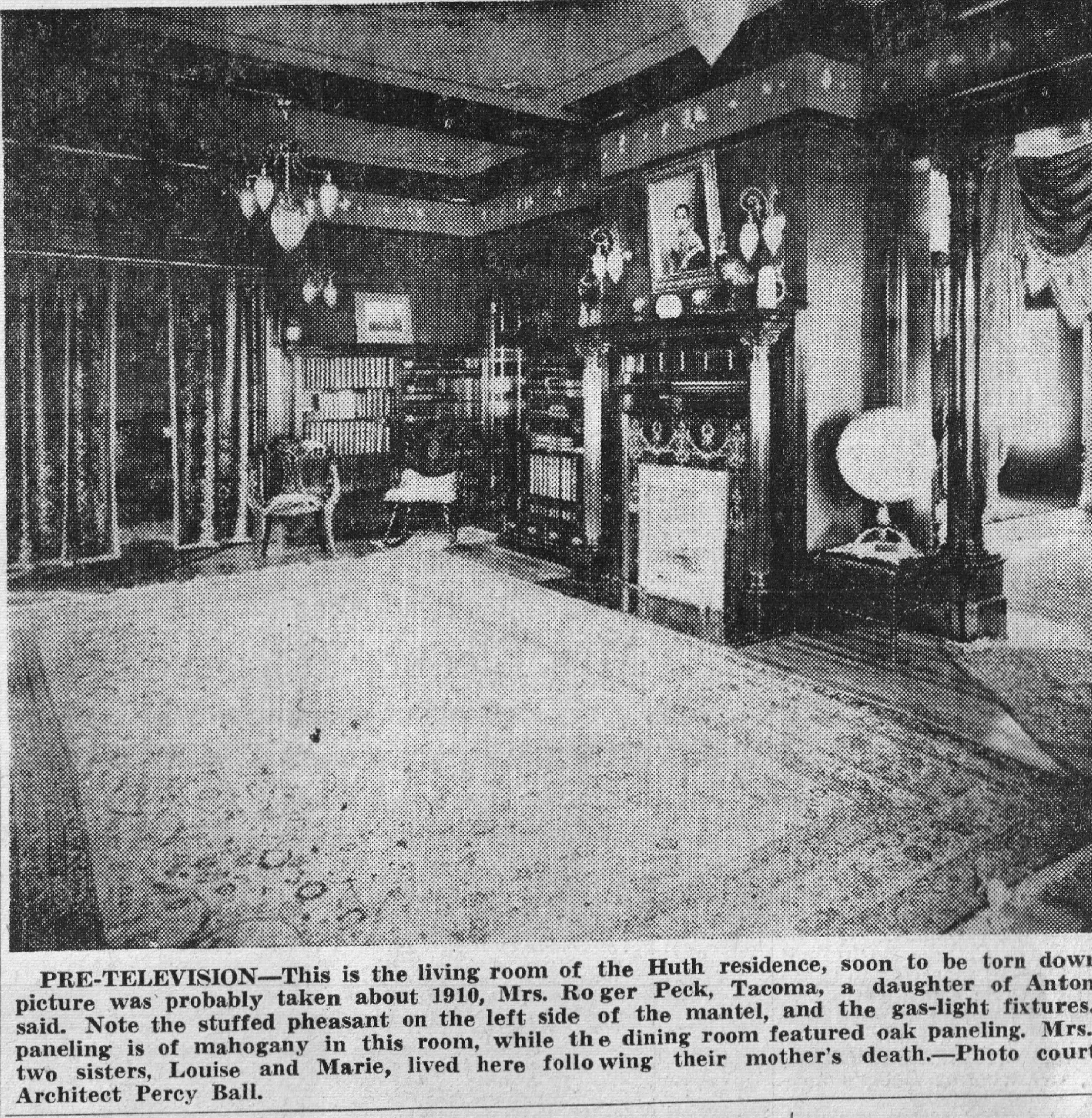 Backstory and Context
Author-Uploaded Audio
Built in 1904, the Huth Mansion at 504 N Third St once overlooked Old Woman's Gulch. From there, brewery magnate Anton Huth would have watched the construction of Stadium Bowl which was built in 1910 and heard the roar of its crowds of 30,000+ spectators. 
A German immigrant, Huth established the Pacific Brewing & Malting Co. He commissioned architect Darmer for other projects as well, including the Pacific Brewery building and the Carlton Hotel, named for his son Carlton Huth. Both buildings are now on the City's Historic Register.
Anton Huth passed in 1916. However his wife and children continued to live there for many years. The mansion was demolished in 1958 to make way for a parking lot for Stadium High School. A large parking structure stands there today. Though his mansion is gone, Huth's legacy (as well as that of architect Carl August Darmer) includes a number of historic landmarks still remaining in Tacoma.
For more on the history and legacy of Anton Huth and Carl August Darmer, visit the links below.
Sources
Tacoma-Pierce County Buildings Index. Accessed October 31st 2020. https://cdm17061.contentdm.oclc.org/digital/collection/p17061coll1/id/93/rec/1.
Image Sources
Tacoma Public Library Buildings Index (BU-10230)

Tacoma News Tribune (03/02/1958)

Tacoma News Tribune (03/02/1958)

Tacoma News Tribune (03/02/1958)

Additional Information